Bradley Cooper Lied To Land His First-Ever Acting Gig In Sex And The City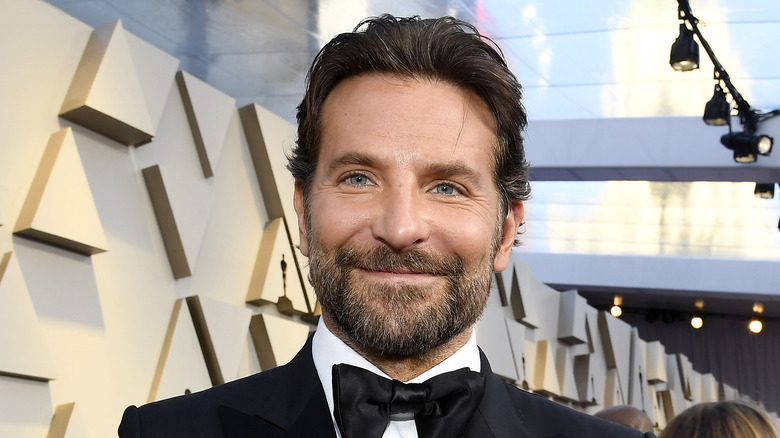 Kevork Djansezian/Getty Images
Sometimes, cameos can lead to decades-long careers. Adam Driver, Sebastian Stan, and Claire Danes all got their start guest starring on "Law & Order," for instance. Andrew Garfield made a brief appearance in Season 3 of "Doctor Who," and Millie Bobby Brown was onscreen for just a few seconds in "Modern Family." In fact, after years of missing out on speaking roles, she was close to quitting the business altogether. 
Most Hollywood A-listers — with the exception of a few lucky nepotism hires — start off small and work their way up. It's all part of the job. Over the course of its six-season run, "Sex and the City" boasted quite the roster of famous and soon-to-be-famous guest stars including Vince Vaughn, Jon Bon Jovi, and Elizabeth Banks. Believe it or not, nine-time Oscar nominee Bradley Cooper's first onscreen gig was in Season 2 of the show. 
And, as the story goes, he told a little white lie to get the part. Here's what we know about the actor's somewhat dishonest origins in Hollywood.
Bradley Cooper lied about his driving skills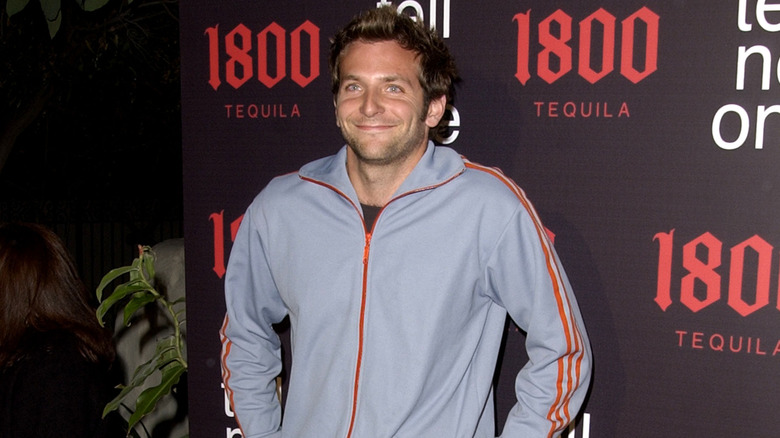 Steve Granitz/Getty Images
Before starring in movies like "The Hangover" and "Silver Linings Playbook," Bradley Cooper briefly appeared in "Sex and the City." He played Jake, Carrie Bradshaw's one-time love interest in Season 2, Episode 4. The pair kiss in his car before Carrie climbs out through the roof. According to the show's writer and director, Michael Patrick King, Cooper lied during the audition process, claiming he could handle a manual car. 
"Bradley Cooper — first job — said he could drive a stick to get the job because the character drove a Karmann Ghia," King revealed on the podcast "And Just Like That...The Writers Room," (via People). However, when the moment came for Cooper to put his driving skills to the test, he had to come clean. "I thought it went well when I learned on a Volkswagen, but then I was driving a 1962 Porsche convertible where the clutch was as if I was driving a bus," the actor recalled in an interview with Backstage. 
According to the "Wedding Crashers" star, "They very quickly took me out and put in a stand-in until we arrived." Likewise, King and his crew scrambled to change the scene, hence why Carrie ends up crawling out of the car. Fortunately, Cooper no longer needs to beef up his resume with fibs. He collaborated with Parker a second time in the 2006 film, "Failure to Launch," and has gone on to star in over 40 movies.
He's not the only actor that's lied for a role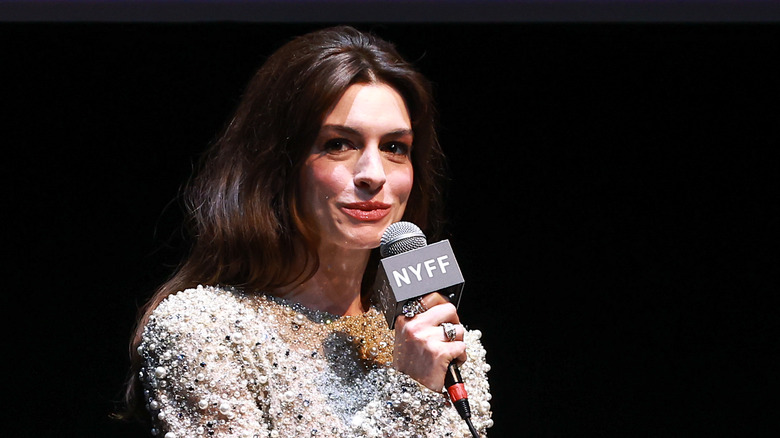 Arturo Holmes/Getty Images
Of course, plenty of actors have either bent or hidden the truth during the audition process. Anne Hathaway, Phoebe Dynevor, and Eddie Redmayne all lied about their horse-riding abilities to land parts, for instance. "My parents have given me a lot of gifts in my life, and one of them is: If you're ever asked if you can do anything, say yes," Hathaway explained in an interview with Out. That being said, white lies can also lead to dangerous situations, at least for Redmayne. 
His horse shot off at 100 miles per hour on the set of "Elizabeth I," leaving the British star to fend for himself. As Redmayne later reassured Vanity Fair, he's been pretty truthful in auditions since the scare. Believe it or not, Rachel McAdams' lie to get a major role also involved horses. Despite the fact that she's allergic to their hair, the "Mean Girls" breakout hid her fears (and sneezes) from director Terrence Malick throughout the course of filming "To the Wonder," per Vocal. 
What's more, adding or subtracting a few years from your birth date seems to be a full-on Hollywood rite of passage. Stars like Rebel Wilson, Alexa Demie, and Whoopi Goldberg all lied about their ages in order to secure a role.