Drew Barrymore Doesn't Buy Her Kids Christmas Gifts - Here's Why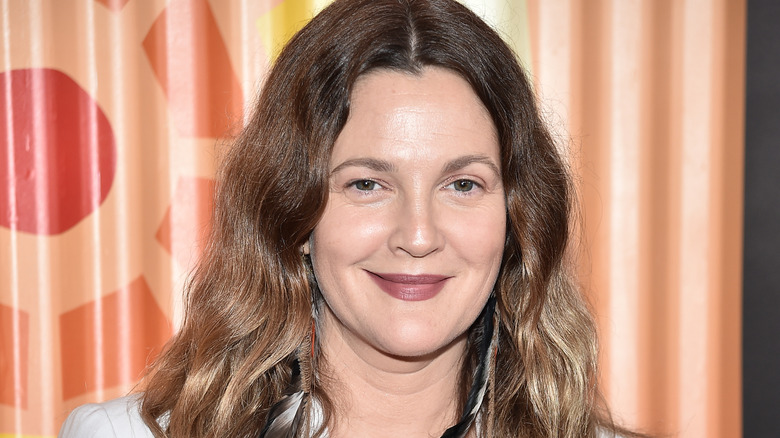 Steven Ferdman/Getty Images
Drew Barrymore has been very open and honest about her tumultuous childhood over the years. However, that hasn't stopped her from becoming the kind of mother she wants to be for her children, Olive and Frankie. The "50 First Dates" star has her own unique way of parenting, and it includes not buying her kids gifts at Christmas. In 2016, Barrymore spoke to Entertainment Tonight, revealing that her daughters have made her a better person, and taught her to take the high road in many situations. "They're my favorite people on the planet," she said.
"I think motherhood is just so humbling. You realize how ill-prepared we all are, how little we know," the talk show host previously told E! News. "But this love is so beyond any love you've ever known that it just kicks in, and all of a sudden, you start scrambling for all the answers and to get in touch with your gut instinct," she added.
For Barrymore, one of her gut instincts about parenting is celebrating the holiday season differently. Instead of lavishing gifts on her girls at Christmas, the actor decides to give her children life experiences that they'll be able to remember and carry with them for the rest of their days.
Drew Barrymore likes to travel for the holidays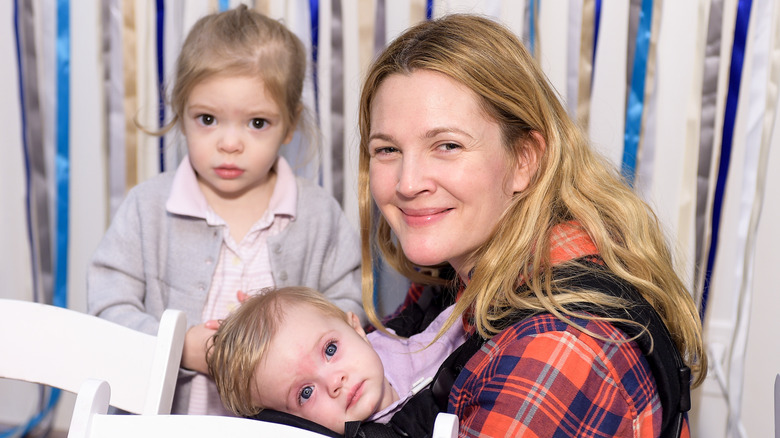 Stefanie Keenan/Getty Images
In 2022, Drew Barrymore opened up about how she and her kids spend the holiday season. The "Never Been Kissed" star admitted that instead of giving her daughters, Olive and Frankie, presents at Christmas, they take a family trip and have wonderful experiences together. "I always take them on a trip every Christmas. I don't get them presents, which I think, at their ages, they don't love, but I say, 'I think we'll remember the place and the photos and the experience, and that's what I want to give you,'" she Barrymore told Entertainment Tonight.
Of course, the actor doesn't deprive her daughters of gifts, revealing that her girls get plenty throughout the year. However, at Christmas, they do things differently. "I'm not like some weird, strict, cold mom who's like, 'You don't get any gifts!' I just feel like a better gift would be a life memory. I'd rather invest [in that than in] a dollhouse or something. It all evens out, and it's fine," she added.
Of course, Barrymore isn't the only celebrity who has decided not to buy their children Christmas presents, as many other stars have also decided holiday gifts aren't part of their yearly tradition.
Other celebrities who don't buy their children Christmas gifts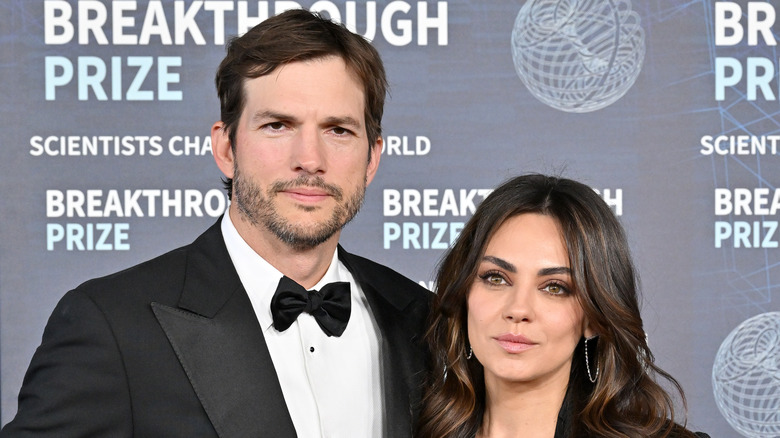 Axelle/bauer-griffin/Getty Images
In addition to Drew Barrymore, several other celebrities have spoken out about not buying their children gifts at Christmas, per Newsweek. Stars like Ashton Kutcher and Mila Kunis have previously spoken out about not giving their kids holiday gifts and trying to limit presents from grandparents to just one. Instead, they ask friends and family members to make donations to children's hospitals or other charities.
Other celebs like Chip and Joanna Gaines, Kim Kardashian, and Kristin Cavallari have also openly revealed that they don't buy their kids gifts at Christmas because it can get out of hand. "Instead of tangible gifts, how about spending some time together? Be careful that you aren't teaching them that emotions can be healed by a trip to the mall," Dr. Phil was quoted saying on his show about the dangers of gifting children too much during the holidays. Meanwhile, former "Teen Mom" star Kailyn Lowry also follows Barrymore's cue to take trips with her kids instead of buying Christmas gifts. She and her kids take big vacations and create experiences together, and then on Christmas, her sons spend time with their fathers.
Like Barrymore, many of these stars also acknowledge that their children have more than enough and have decided to look at the bigger picture when celebrating the holidays with family.