Gerard Piqué's Cheating News Hit Shakira At One Of Her Family's Lowest Moments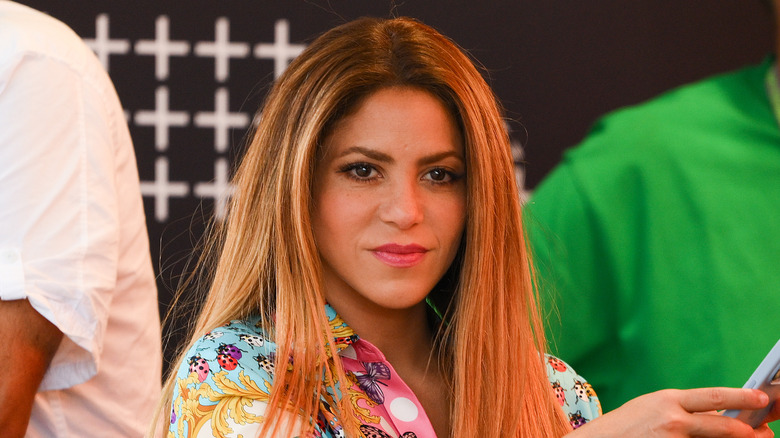 David Ramos/Getty Images
From co-headlining the Super Bowl with Jennifer Lopez in 2020 to multiple Grammy wins, Shakira is a global superstar. One of her biggest hits is the wildly catchy "Hips Don't Lie," which hit number 1 on the Billboard chart in 2006. And clearly the tune is still popular — it's been streamed over a billion times on Spotify. Shakira explained the origin story behind "Hips Don't Lie," and it all comes down to her gut feeling about when one of her songs is finished. 
The Colombian singer-songwriter is also a Unicef Goodwill Ambassador with a focus on early childhood education and development. She even used her own pregnancies to help the organization; she and her then-partner Gerard Piqué hosted a virtual "World Baby Shower" to support UNICEF's work with mothers and babies.
As impressive as Shakira's career and humanitarian work are, she's faced challenges in her personal life. Shakira's relationship with Piqué came to an end after he cheated on her, and Shakira revealed that she had to deal with the fallout from that at the same time that her father was in the hospital.
Shakira's father was in the hospital when the press found out about Pique's betrayal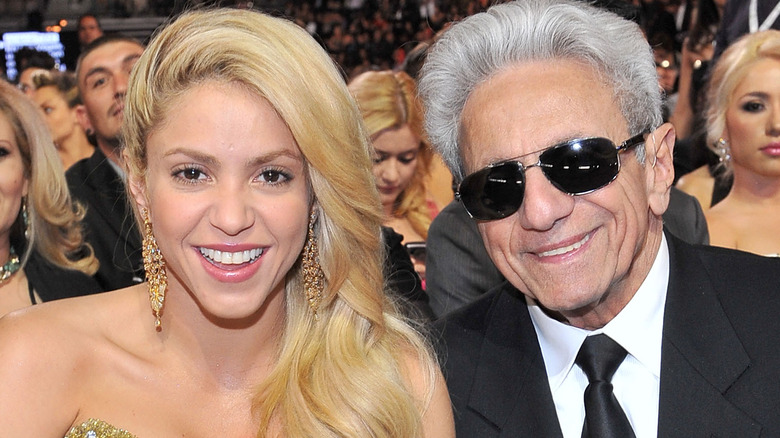 Rodrigo Varela/Getty Images
Shakira spoke with People en Español and told them how her father, William Mebarak Chadid — who she referred to as her best friend — had to go to the ICU after a bad accident at her son Milan's first communion. A loved one in the hospital is stressful at the best of times, but Shakira had to also deal with details about her personal life coming out in the news. "Everything happened at once. My home was falling apart," Shakira explained. "I was finding out through the press that I had been betrayed."
Shakira described how hard it was to not be able to talk to her father at that time: "The man I have loved the most in my life, my father, was leaving me when I needed him the most." Thankfully, Shakira said that her father has been continuing to get better, and she's been helping with his recovery, per Hola!.