The One Reason Selena Gomez Might Never Be Able To Have Kids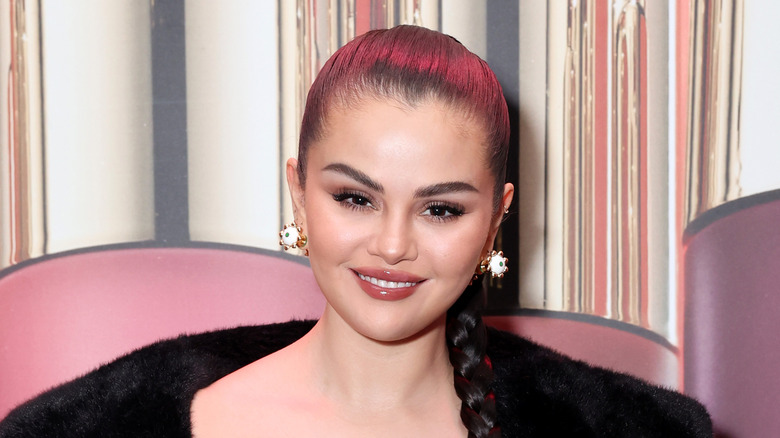 Cindy Ord/Getty Images
Over one in 25 Americans will experience bipolar disorder at some point, according to the National Institute of Mental Health, but given how many people choose to keep their diagnosis private, the condition can seem rarer than it really is. However, those familiar with bipolar disorder, like Selena Gomez, are working to change that. The actor and singer hasn't shied away from discussing her personal struggles and the top mental health tips that have helped her in the past. 
Then, in 2020, Gomez revealed that she had been diagnosed with bipolar disorder during a chat on Miley Cyrus' Internet show "Bright Minded." Her diagnosis led Gomez to start taking medications that, at first, seemed to numb more than help. "It was just that I was gone," she told Rolling Stone. "There was no part of me that was there anymore." Eventually, she found a psychiatrist that helped her "detox" from all but two of the bipolar medications she'd been prescribed.
The remaining medications have helped Gomez reclaim the parts of herself that were previously lost, but they come with one major caveat: They might prevent the star from ever bearing children.
If you or someone you know needs help with mental health, please contact the Crisis Text Line by texting HOME to 741741, call the National Alliance on Mental Illness helpline at 1-800-950-NAMI (6264), or visit the National Institute of Mental Health website.
Bipolar medications may complicate pregnancy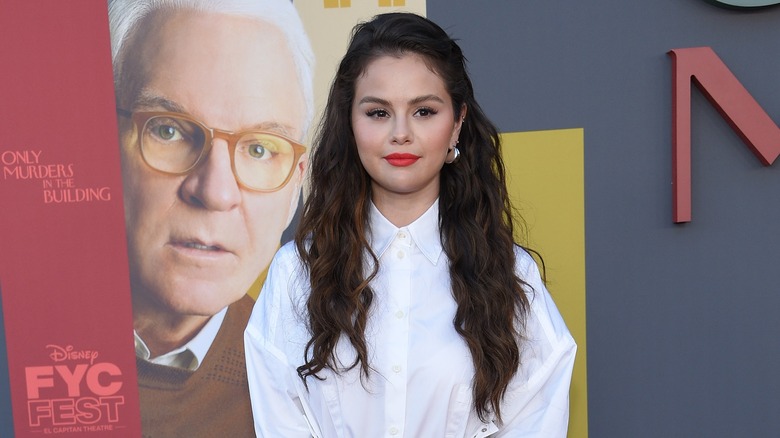 DFree/Shutterstock
Selena Gomez has worked hard to improve her mental health, but some of it could be at the expense of the family she's always wanted. In her 2020 Rolling Stone cover story, the Disney star admitted that she once cried in her car after meeting up with a friend who was trying to get pregnant because, she acknowledged, her medications prevent her from doing so. "[T]hat's a very big, big, present thing in my life," Gomez shared, before stating emphatically, "[H]owever I'm meant to have [children], I will."
According to WebMD, little is known about the potential risks of taking psychotropic medications during pregnancy, though there's some evidence that drugs used to treat bipolar disorder could increase the risk of birth defects including neural tube defects, heart defects, and developmental or behavioral issues. Stopping medication for the duration of a pregnancy could be one solution for those who want to become parents, such as Gomez, but this decision comes with its own set of risks. 
"Without medication, there could be severe consequences related to poor decision making, at-risk behaviors, sleeplessness, spending sprees, social withdrawal, lack of personal hygiene, trouble meeting professional or school obligations, psychosis, or worse case, suicide," Dr. Randy Bressler, PsyD, visiting clinical supervisor at Rutgers Graduate School of Applied and Professional Psychology, warned Psycom. Symptoms of bipolar disorder may also worsen during pregnancy, making continued treatment especially critical.
Motherhood could still be in Selena Gomez's future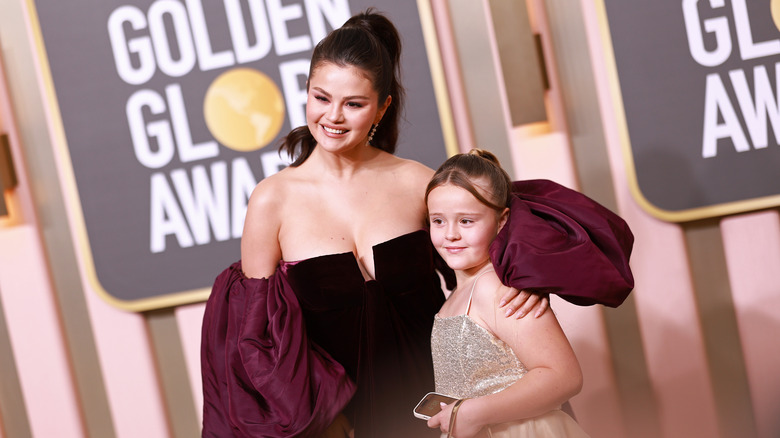 Matt Winkelmeyer/Getty Images
Selena Gomez seems determined to become a mom, and the good news is that there's still hope, even as she continues to make her mental health a priority. For one, she's already getting some practice in by taking care of her younger sister, Gracie Teefey. "I have to basically watch this little person grow into a human being, and there's no better feeling in the world. I kind of feel like a parent in a way, even though I'm not, but it's just so rewarding," the "Only Murders in the Building" star explained during an appearance on TATATU's "Giving Back Generation," (via Elle). 
When Gomez is ready to have children of her own, there will be multiple paths available to her, including adoption and surrogacy. She may even be able to become pregnant while continuing to take her bipolar medications. "There are medications that you can use during pregnancy and it's not just safe, it's recommended that somebody with bipolar disorder stays on their medication during pregnancy," Dr. Tiffany Moore Simas, chair and professor at UMass Memorial Health's Department of Obstetrics and Gynecology, told Today. "There is a stigma around taking medication during pregnancy, but you cannot have a healthy baby if you do not have a healthy mother."