Lacey Chabert And Scott Wolf Become Brother-Sister Duo Again For Hallmark Christmas Flick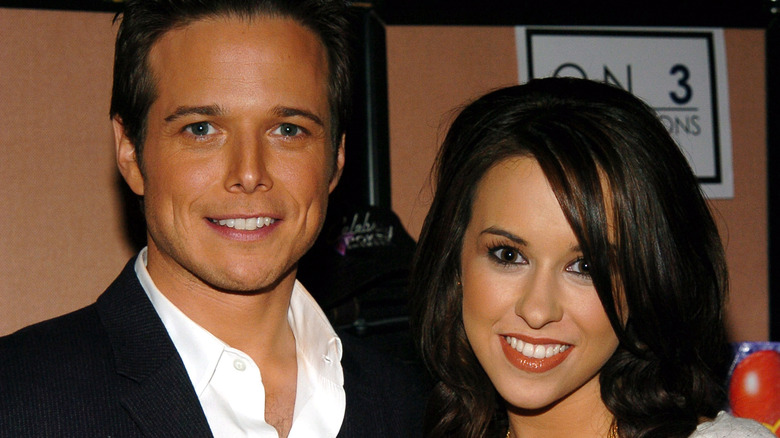 John Sciulli/Getty Images
Lacey Chabert, the queen of Hallmark Christmas movies, is staying true to her title in an upcoming holiday flick. She and the talented Scott Wolf are back together again on screen as brother and sister for "A Merry Scottish Christmas." The movie is a part of Hallmark's Countdown to Christmas lineup.
The story follows estranged siblings Lindsay and Brad, who reunite to spend the holiday season with their mother, Jo, played by Fiona Bell. Journalist Andrea Canning and literary author Audrey Schulman wrote the piece that lets the public get another taste of Chabert and Wolf's on-screen sibling love.
The film's stars acted as brother and sister on Fox's "Party of Five," where they brought Bailey and Claudia Salinger to life. They played children orphaned after their parents died in a car crash, leaving the eldest son as guardian. "Party of Five" aired its last episode in 2000, and Chabert and Wolf have been waiting for a perfect opportunity to reunite on-screen.
Lacey Chabert and Scott Wolf wanted to act together again
Despite the decades between these brother-sister roles, Lacey Chabert and Scott Wolf have always been friends wanting to work side by side again. "Scott and I have talked for years about doing another project together," Chabert revealed in a Hallmark statement (via Variety). "When we first read this story about these siblings at a crossroads, we both knew it was the perfect opportunity." The pair, along with Andrew Gernhard, are the film's executive producers.
Wolf, who starred in Hallmark's "A Christmas Love Story," shared similar sentiments. "Working with Lacey on 'Party of Five' was one of my favorite experiences ever," he said. "Reuniting after all of these years to tell such a beautiful story together is a dream that I'm so glad is coming true."
If "Party of Five" is the basis for their on-screen dynamic, then it is sure to be a hit. And since Hallmark Christmas movies could be beneficial for your mental health, we'll be tuning in. Plus, there might be more of the TV siblings in the works. Wolf previously told Fox News Digital, "I really think 'Party of Five' is ripe for a reboot." Perhaps the Chabert-Scott reunion is just beginning.