The Stars Align For Lois' Return After The Eddie Maine Plot Twist (Make It Happen, GH!)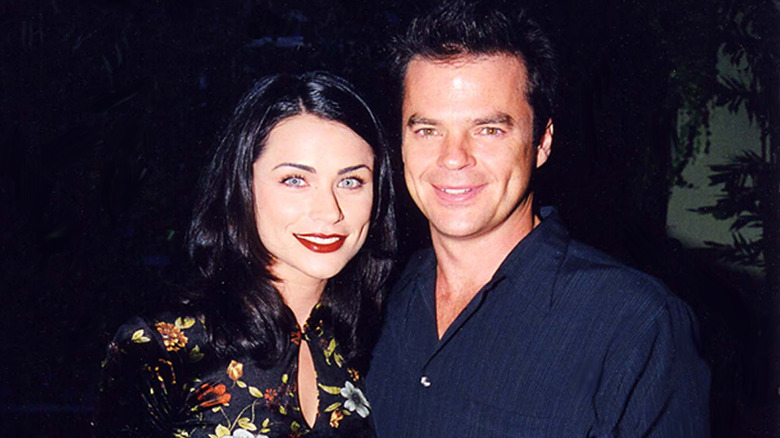 Jeff Kravitz/Getty Images
In an enjoyable "General Hospital" storyline back in 1993, Edward "Ned" Lawrence Quartermaine (Wally Kurth) decided that he was bored with the lifestyle of a businessman, and became a rock and roll singer. He took on the nom de plume Eddie Maine, eventually meeting Lois Cerullo (Rena Sofer) who recognized his talent and became his manager. The two soon found romance, and had a daughter named Brook Lynn Quartermaine (currently played by Amanda Setton). Eventually, the real world of the family business, ELQ, encroached upon him and he chose to put his guitar away. Thus, Lois took their daughter and moved back to her hometown of Bensonhurst.
Ned later married another Bensonhurst woman, Olivia Falconeri (Lisa LoCicero), and Brook Lynn also moved back to Port Charles. In a bizarre turn of events, Ned recently fell and hit his head and now believes himself to be Eddie Maine, with no memory of who anyone is. It was hilarious at first, but quickly became serious, as he's turned his back on everyone who loves him. You might be thinking, "Not another amnesia storyline!" But this is different — Ned really thinks he's the embodiment of what used to merely be a pseudonym. When Olivia showed him a photo album of his life, he only recognized one of his old guitars. A picture of him and Lois rang a bell, but not enough to jog his memory.
This begs the question: Will Rena Sofer return to "General Hospital" as Lois?
Lois may just be Ned's cure
Ned escaped from the hospital, jumped onto a stage at the Savoy nightclub, attempted to sing, but got dizzy and almost fell over. Olivia, Brook Lynn, and even his mother, Tracy Quartermaine (Jane Elliot) can't seem to help him remember his life. This is the perfect time to call in the big guns: Lois. His former flame may be the only one who can jumpstart his memories. Ironically, Sonny Corinthos (Maurice Benard) suffered amnesia a while back, and now has Ned staying at his place until everyone can figure out what to do. Sonny was good friends with Lois and Olivia growing up, so he may be the one to reach out to her for help. But Brook Lynn should also consider calling her mom for help with what is surely one of the darkest moments of her life, as she's just about lost her father.
The storyline could go in two possible directions. Either Lois is able to help restore his memory by her presence, or Ned completely renounces his family and falls for her again, and the two start up a new romance. Knowing he's currently married, Lois probably wouldn't take advantage of him like that, especially since he's not in his right mind. Eddie Maine was a name, not a person.
Since Rena Sofer has exited "The Bold and the Beautiful" where she played Quinn Fuller, the time is just right for Lois to return and save the day.