Will Rena Sofer Really Return To General Hospital As Lois?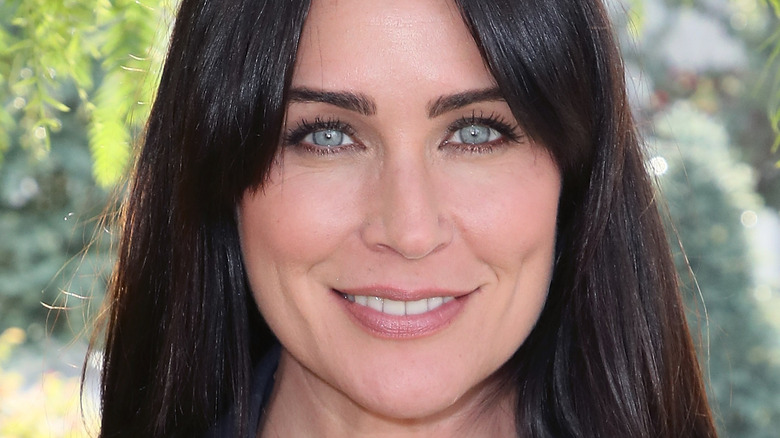 David Livingston/Getty Images
In 1993, Rena Sofer made her debut on "General Hospital" as the bold, Brooklyn-accented Lois Cerullo. Lois was the manager of a band called The Idle Rich, and when she met Ned Ashton — who was incognito going by the name Eddie Maine — she made him part of the band and turned the corporate bigwig into a rock star (via Soaps She Knows). According to Soap Central, Ned and Lois had quite a few ups and downs in their relationship, especially when Ned was married to her and Katherine Bell (Mary Beth Evans) simultaneously. They got past their issues, getting married for real and having a child they named Brooke Lynne Ashton. However, because the Quartermaines constantly fought, betrayed, and backstabbed each other, she ended the marriage, moving back to Brooklyn with her daughter.
In 2013 Sofer took on the role of Quinn Fuller on "The Bold and the Beautiful." Per Showbiz Cheat Sheet, Quinn started off as a simple jewelry designer, but eventually engaged in several schemes over the years becoming rather devious and in some cases a villain which has divided the fan base. After nine years on the soap, Sofer decided it was time to move on from the show (via The Sun).
Now, speculation abounds as to whether she will return to the role of Lois on "GH," the part that won her a daytime Emmy in 1995 for Outstanding Supporting Actress in a Drama Series, per CBS.
There's a good storyline on General Hospital for Lois to dive into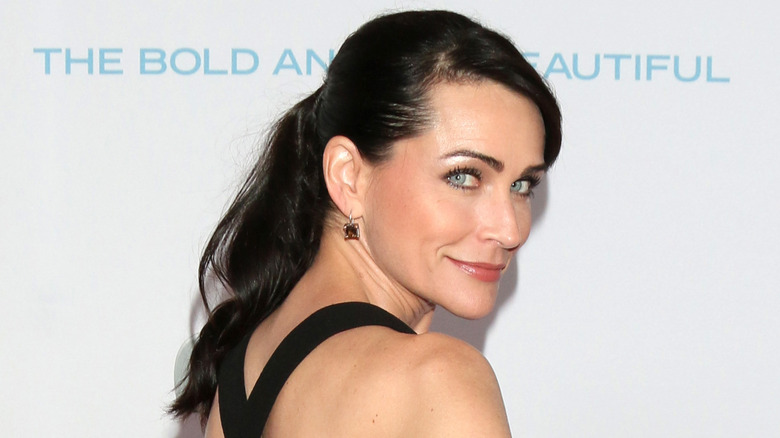 Kathy Hutchins/Shutterstock
Rena Sofer had her reasons for leaving "The Bold and the Beautiful," and now fans wonder if she'll return to "General Hospital." Soaps She Knows reported on an interview that Sofer had with Soap Opera Digest where the actress proclaimed Lois as one of her favorite characters. She told the magazine that once the Quinn and Carter storyline finished, it was the perfect moment for her to exit the show (via Soap Opera Digest).
When asked if she would return to "GH," Sofer said, "All the stars would have to be aligned for me to step back into that role — but if they did, it would be a very exciting road in my journey moving forward." Soaps She Knows speculated that now it's up to the producers of "General Hospital" to bring Lois back. The timing would be perfect as Harrison Chase (Josh Swickard) and Brook Lynn (Amanda Setton) are embroiled in a music industry storyline. Fans may recall that early on Lois had also started a record company with Brenda Barrett (Vanessa Marcil) called L&B Records (per Soaps in Depth).
Soaps She Knows proposed the idea that since Brook Lynn is diving deep into the music industry, she could take over L&B records.
The fans now eagerly await word on whether or not Sofer will return to "General Hospital" where it all started for Lois.