The Simple Makeup Hack Princess Diana Used For A Softer Look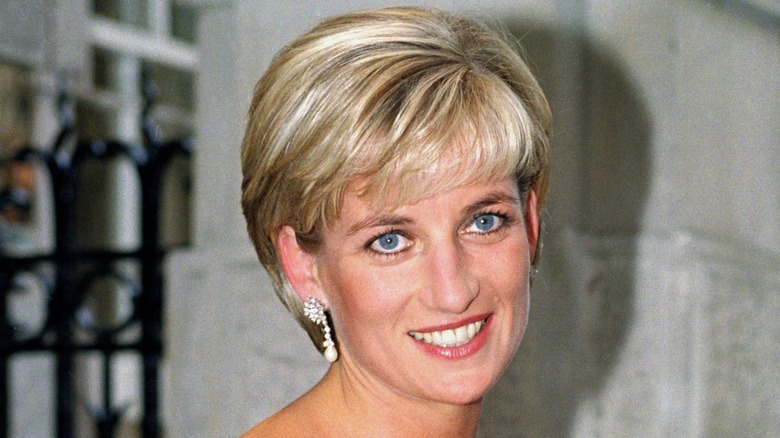 Antony Jones/Getty Images
We may receive a commission on purchases made from links.
Princess Diana was known for her bold and innovative style (revenge dress, anyone?), but also for her numerous hair and makeup looks. As she grew older, Diana's makeup looks began to shift slightly, and this was a change that was purposefully made by both Diana and her makeup artists.
Makeup artist Mary Greenwell, who did Diana's makeup for a Vogue shoot in 1991 and was later invited around by Diana herself to discuss all things beauty, told the Daily Mail that a main point of Diana's makeup look was keeping things soft and natural as opposed to bold and striking. She also revealed that Diana was very relaxed about how her makeup should be done, telling Greenwell: "Whatever you want. Just make me look fresh and new. Just do something different on me." 
If you've always wanted to know how to recreate Diana's makeup look from that day, it's easier than you'd think, thanks to Greenwell sharing how exactly she made Diana's makeup look so fresh and glowy.
You can now recreate Diana's look thanks to her makeup artist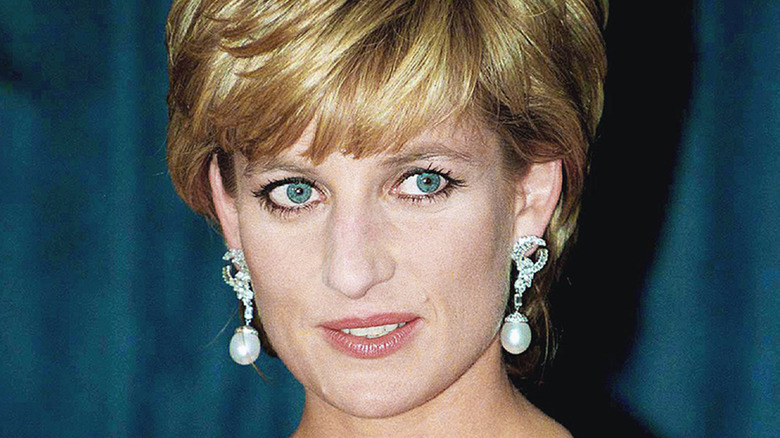 Tim Graham/Getty Images
One of the first things Mary Greenwell did was say goodbye to Princess Diana's blue eyeliner. Speaking to the Daily Mail, Greenwell revealed, "The thing that I changed most about Princess Diana's look was actually moving away from the blue liner, which was very aging for her. I wanted to have her with a very soft eye, a very workable eye – but never too much."
How Greenwell achieved this soft eye look was by using a cotton bud to smudge Diana's eyeliner. Greenwell also recommended applying eyeliner to the roots of the lashes rather than directly in the waterline, once again to achieve a softer look. She additionally used a brown eyeshadow on the roots of the bottom lashes, using a small brush rather than a cotton bud to ensure the eye look remained soft. As for mascara, Greenwell shared that she began in the corner of Diana's eye and focused on the roots of the lashes before brushing through the lashes to disperse the mascara evenly.
If you're intrigued and wondering which exact products Greenwell used for Diana's Vogue makeup look, you're in luck.
A lot of products were used for Diana's natural makeup look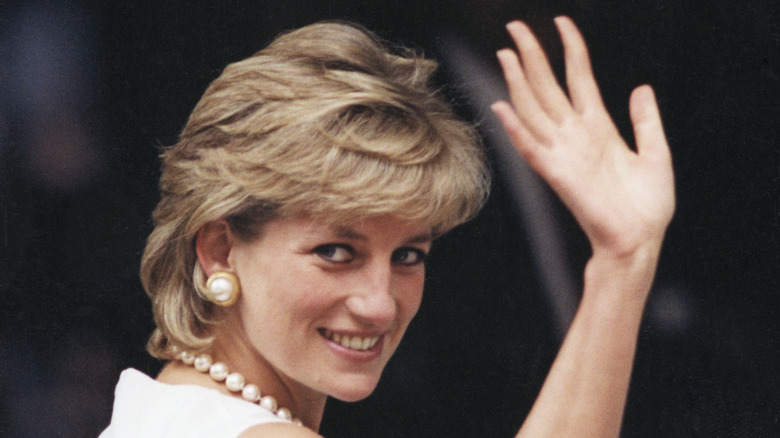 Tim Graham/Getty Images
Mary Greenwell actually revealed to the Daily Mail all 24 products she used for Diana's makeup. However, as the focus is on Princess Diana's eye look, we've gathered up all of the eye products that Greenwell used for Diana (nine in total). The asterisks denote products that are no longer available to purchase.
For eyeshadow, Greenwell used the Bobbi Brown BBU Palette*, the Bourjois Smoky Stories Quad Eyeshadow Palette, and the Urban Decay Naked 2 Palette. She used the Hourglass 1.5mm Mechanical Gel Eyeliner to create a bit more drama, and finished Diana's look with two mascaras - Sensai's Mascara 38°C and Lancôme's Hypnôse Mascara. As for tools, Greenwell opted for the Chanel Large Eyeshadow Brush 25* and the Shu Uemura 10 Brush. She additionally used the Sensai Eyelash Base 38°C to prep Diana's eyelashes.
It may sound like a lot of work for a natural beauty look, but by following Greenwell's tips, you'll end with a beautifully soft makeup look.