The New Faces You'll See On Season 5 Of Virgin River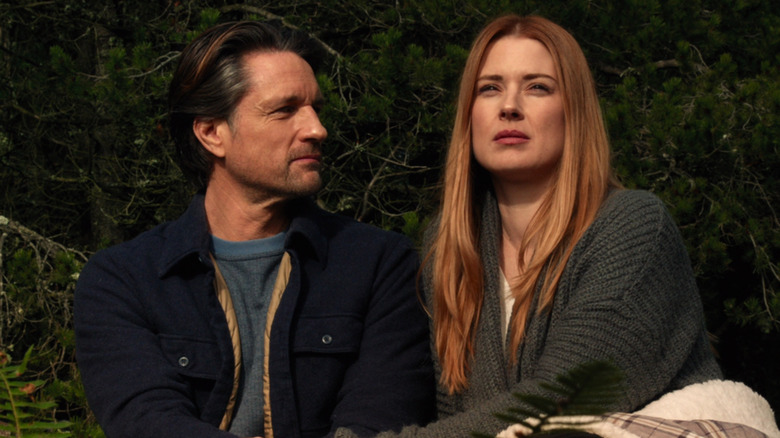 Netflix
"Virgin River" fans couldn't be more excited about the show's big return for Season 5. The Netflix series has captivated viewers with its stunning visual landscapes and dramatic and emotional storylines over the years. Fans also love the cast members, especially the two leads, Alexandra Breckenridge, who plays Mel Monroe, and Martin Henderson, who portrays the character of Jack Sheridan. However, Season 5 of the series will also feature a ton of new faces.
Thankfully, all of the fan-favorite actors will be back to reprise their beloved characters, according to Netflix Life. Stars like Annette O'Toole (Hope McCrea), Tim Matheson (Dr. Vernon Mullins), Zibby Allen (Brie Sheridan), Benjamin Hollingsworth (Dan Brady), Colin Lawrence (Preacher Middleton), and Lauren Hammersley (Charmaine Roberts) will all return to continue telling their stories all well. Significant players like Jo Ellen, Lizzie, Hannah, and others will have their chance to shine during the season too.
However, the new characters will surely bring some fresh storylines to the show in the upcoming season, so viewers should get to know these as-yet unfamiliar faces.
Several new cast members have been added to Season 5 of Virgin River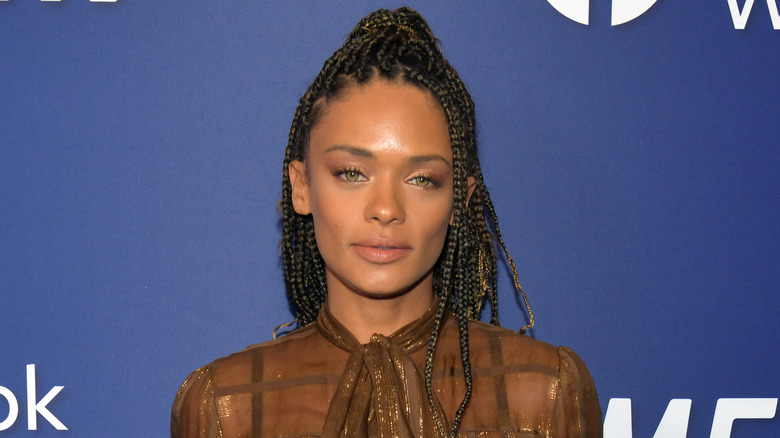 Rodin Eckenroth/Getty Images
While "Virgin River" fans will ultimately want to see what is going on with their favorite characters, the newest cast members are sure to shake things up as well. According to What's On Netflix, the series has added a plethora of new faces for the upcoming season, including actor Kandyse McClure, who was announced as a new addition in October 2022. Fans may have seen McClure in some of her other projects such as "Motherland: Fort Salem," "V-Wars," or "Charmed."
In addition, Ava Anton is set to play a character named Hazel, David Stuart will portray a reporter named Ted Ford, Gabrielle Jacinto will step into the role of a nurse named Jill, and Brad Harder will portray a man named Adrian. Beyond that, fans will see other new members of the cast which include actors like Susan Hogan, Elise Gatien, Paolo Maiolo, Gabrielle Rose, John Allen Nelson, and Audre Alleya Stephenson.
Netflix's head of drama, Jinny Howe, previously told Deadline that this cast will be more diverse. "I think it's fair to say that [diversity] is going to continue to be a focus and something the audience will get to experience more in Season 5," Howe said. With all of the new faces coming to "Virgin River," the season is sure to be the most anticipated yet.
Here's what we know about Virgin River Season 5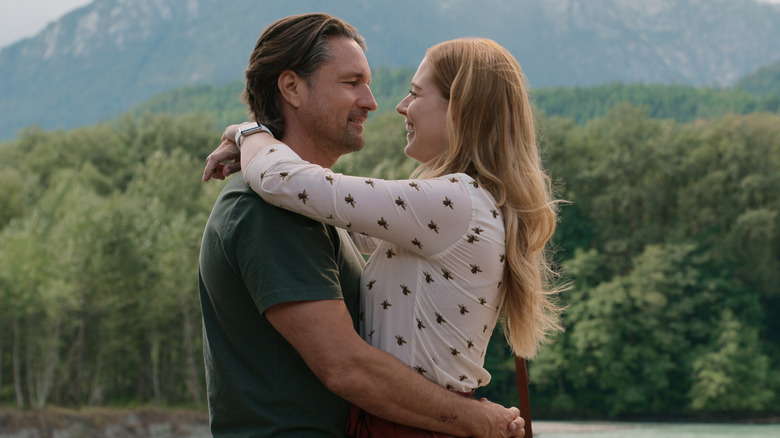 Netflix
While the "Virgin River" Season 5 returning and new cast members have been revealed, fans are still a bit in the dark about what to expect from the upcoming episodes. However, Marie Claire reports that it will be a 12-episode season. As many fans will remember, Season 4 ended with a huge cliffhanger and included a lot of pregnancy drama. "The baby stuff gets really interesting ... A lot of stuff gets wrapped up and then there's a whole bunch of new beginnings, new storylines," actor Martin Henderson previously told Glamour of the upcoming season. "I can't give too much away. I know someone might move away. Someone might leave."
Meanwhile, Alexandra Breckenridge also teased some very intense and heavy storylines for Season 5. In addition, Annette O'Toole gave fans a bit of spoilery goodness when she revealed that in the middle of the season, there will be a big event that brings together the entire town. "It's a kind of timely topic that's happening in our country and I'm really glad that they're going there," the actor told Hello! Magazine.
Season 5 of "Virgin River" is set to debut on Netflix in fall 2023. Until then, fans will have to continue to speculate about what the new installment may bring.