Why Jack From Virgin River Looks So Familiar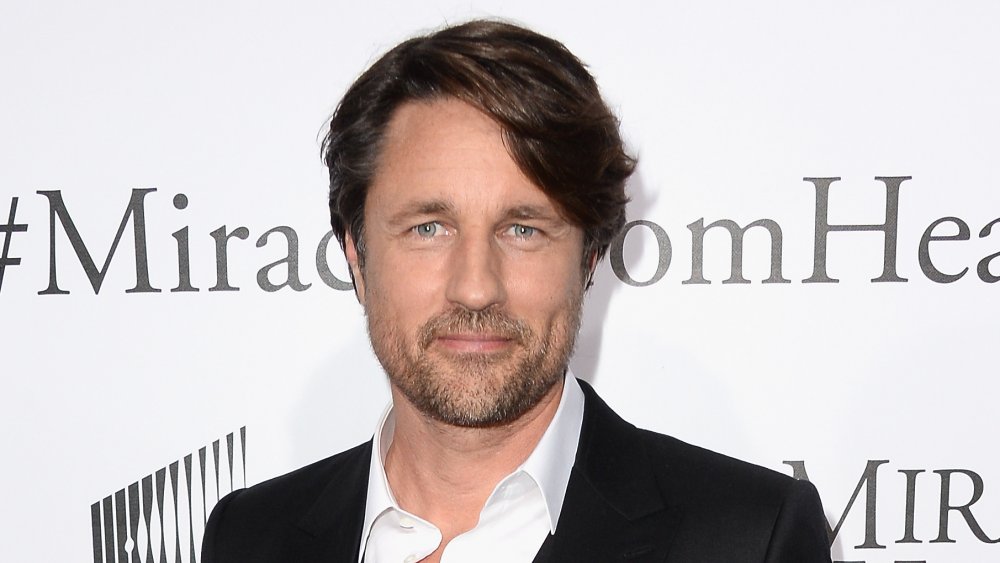 Frazer Harrison/Getty Images
Martin Henderson plays hunky barman Jack Sheridan in the hit Netflix series Virgin River. Based on the romance series by author Robyn Carr, we can't wait to see more of him in season 2. Yet while watching this will-they/won't-they relationship on screen, you might wonder why Jack looks so familiar. The answer is yes, you have seen him before — actor Martin Henderson has a prolific acting biography with appearances on many popular shows and movies according to IMDb. 
American romance fans may remember him as Dr. Nathan Riggs on Grey's Anatomy, while overseas fans might remember instead his portrayal of Stuart Neilson on Shortland Street. Born in Auckland, New Zealand, this handsome actor from the South Pacific has acting credentials that extend beyond the United States. His first role was actually the 1988 New Zealand children's mystery movie titled the Strangers, in which he appeared at the young age of 13. Henderson has made frequent appearances in non-U.S. film and TV including the 2020 Australian web series The Gloaming.
Martin Henderson stars both on and off screen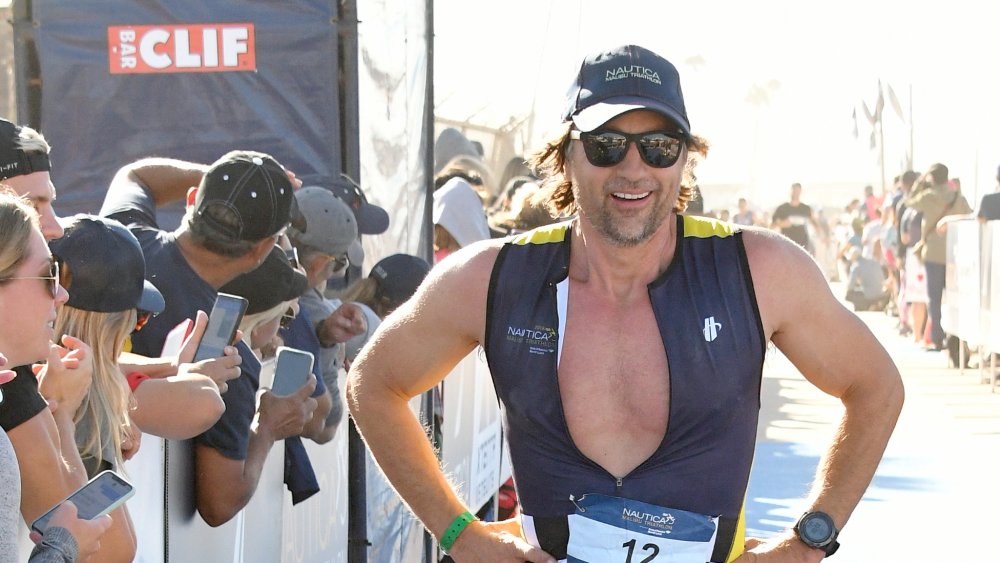 Noel Vasquez/Getty Images
American audiences were introduced to Henderson in the famous film directed by John Woo, Windtalkers, where he played a supporting role. Following this successful role, this smiling Kiwi had many different bit parts including roles in movies The Ring, Mr. and Mrs. Smith, and hit show House, as well as appearing in the Brittany Spears video "Toxic." He has also maintained overseas roles in New Zealand and Australian television throughout his career. 
The roles have led us to his spot-on casting as Virgin River lead Jack Sheridan, where his chemistry with costar Alexandra Breckenridge is clear. Speaking to Celebs in Depth, the actor seems as dreamy off-screen as on. "I think, at the heart, there's a degree of, just mutual respect. It also parallels what the characters have for one another because that's essentially what the friendship's built on. And I think that's why the love and the romance that is there, is the whole drive of the show, in a way, comes out of a genuine friendship," he said of Breckenridge.
And don't expect this leading man to slow down any time soon. Sports fans are likely to see him in a variety of events, too. In fact, Henderson won the celebrity male division of the 32nd annual Nautica Malibu Triathlon — an event that raised over $1.4 million for Children's Hospital Los Angeles' Pediatric Cancer Research Program.
All we know is whatever project Martin Henderson has next, we'll be watching.