Kirstie Alley And John Travolta: The Greatest Couple That Never Happened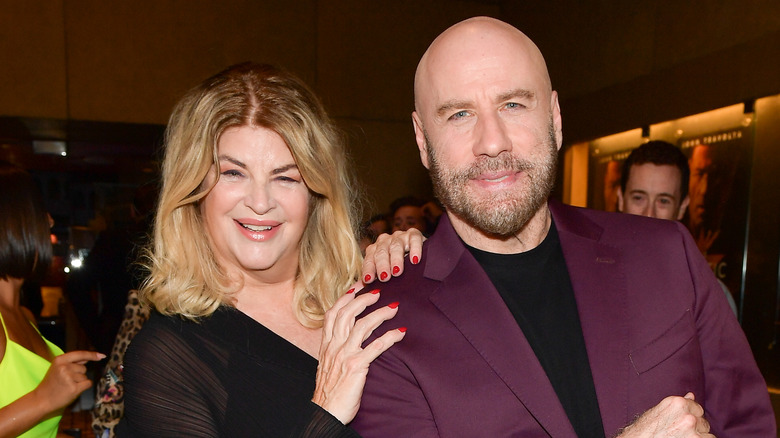 Matt Winkelmeyer/Getty Images
Kirstie Alley and John Travolta had already cultivated successful careers for themselves when they were cast as love interests in the 1989 film "Look Who's Talking." The duo shared great on-screen chemistry both romantically and comedically in the movie, and the project kicked off a lifelong friendship between the two actors. However, Alley was open about her feelings of love toward Travolta throughout her life, and although the duo never dated, they did share a strong connection.
After filming "Look Who's Talking," Alley and Travolta went on to work together in two sequels to the movie. During that time, Alley and Travolta's feelings reportedly grew for one another. However, the "Cheers" alum says she was married at the time and had no plans of cheating on her then-husband, Parker Stevenson. In 2018, Alley told said on the "The Dan Wootton Interview" podcast that choosing not to be intimate with Travolta was a difficult decision for her.
"[It was] the hardest decision I've ever made because I was madly in love with him — we were fun and funny together," she said. "It wasn't a sexual relationship because I'm not going to cheat on my husband," she continued. "But, you know, I think there are things that are way worse than sexual relationships, than cheating on someone that way," Alley added. "I consider what I did even worse because I actually let myself fall in love with him and stay in love with him for a long time."
John Travolta once called Kristie Alley his soulmate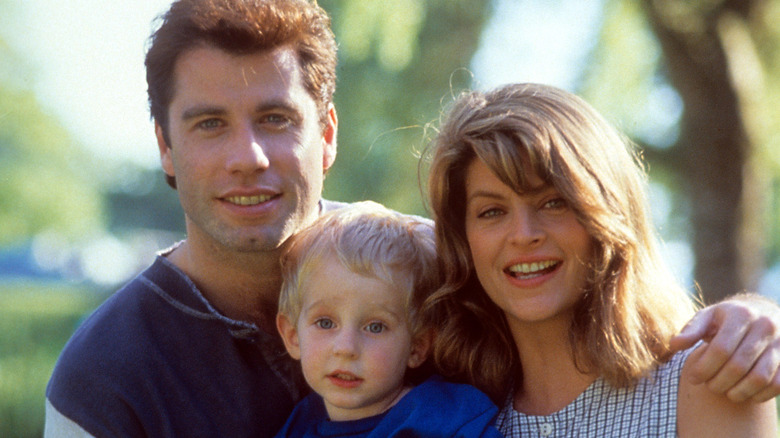 Archive Photos/Getty Images
In 2018 when Kirstie Alley was appearing on "Celebrity Big Brother UK," she opened up about her feelings for John Travolta. "I almost ran off and married John," Alley confessed (via Us Weekly). "I did love him. I still love him. If I hadn't been married, I would have gone and married him," she stated. Alley admitted that it can sometimes be hard not to develop romantic feelings for a co-star when you work so closely with that person for a significant period of time. "When you get on the road, and you're doing a movie, it's very easy to fall in love with your leading man," she gushed. "For a year, you're around this person. ... It's just hard, I think."
Alley then revealed that if she had married Travolta, she likes to think they would have wed in an airplane because the actor has his own private jet. For his part, Travolta called Alley his "soulmate" in 2019, admitting that he would work with her again in a "Look Who's Talking" reboot or another project. "I would do anything with Kirstie. So let's see what happens," he teased.
Of course, one person wasn't thrilled by Alley's love for Travolta — the actor's wife, Kelly Preston.
Kelly Preston had to tell Kristie Alley to back off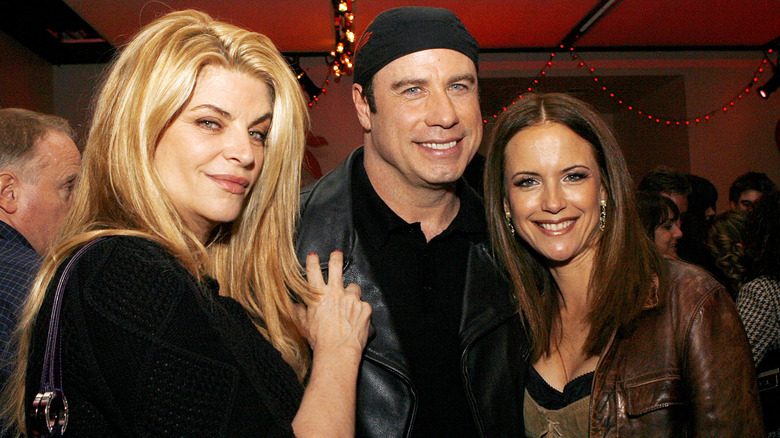 Kevin Winter/Getty Images
During her interview with Dan Wootten, Kirstie Alley admitted that things changed in their relationship after John Travolta married actor Kelly Preston in 1991. "It took me years to not look at John as a romantic interest," she revealed. "Kelly came up to me, and they were married then, and she said, 'Why are you flirting with my husband?'" Alley said. "And that was sort of when I had to make a decision, and that was pretty much the end of that."
However, Alley later admitted to Howard Stern that despite her great love for Travolta, she and Preston became best friends (via People). Sadly, Preston died from cancer in 2020 at the age of 57. Travolta was dealt another blow two years later when Alley also passed away from cancer. After Alley's death, Travolta took to Instagram to honor his late friend and co-star. "Kirstie was one of the most special relationships I've ever had," he captioned a gorgeous photo of Alley. "I love you, Kirstie. I know we will see each other again."
Despite Alley and Travolta's missed opportunity for a romantic relationship, the two were great friends and stood by each other's sides for several decades.