The Truth About Kirstie Alley And Kelly Preston's Relationship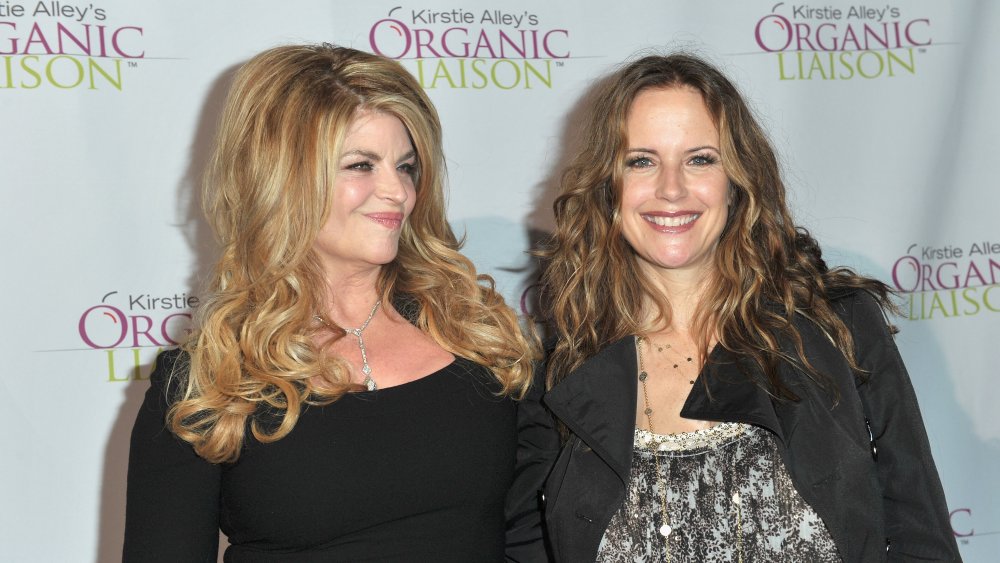 Alberto E. Rodriguez/Getty Images
Kirstie Alley and the late Kelly Preston became longtime friends after Alley starred alongside Preston's husband John Travolta in the classic family comedy franchise Look Who's Talking. When Preston passed away unexpectedly from breast cancer at the age of 57, Alley was one of the first stars to take to social media to honor her. Along with a clip of the the classic song "Somewhere Over the Rainbow," the actress wrote on Twitter, "Kelly...you are Hawaii and I am Kansas. The perfect combination for best friends. I love you forever Shooster...so here's to 'until we meet again somewhere.'"
Although the duo was evidently close for many years, and Alley was devastated to lose Preston, they didn't get off to the best start. In fact, when the actresses first crossed paths, it was because Travolta's wife had an inkling his gorgeous co-star was after her man (and, as Alley herself admitted, she was right to be suspicious). 
Kirstie Alley and Kelly Preston started on a weird note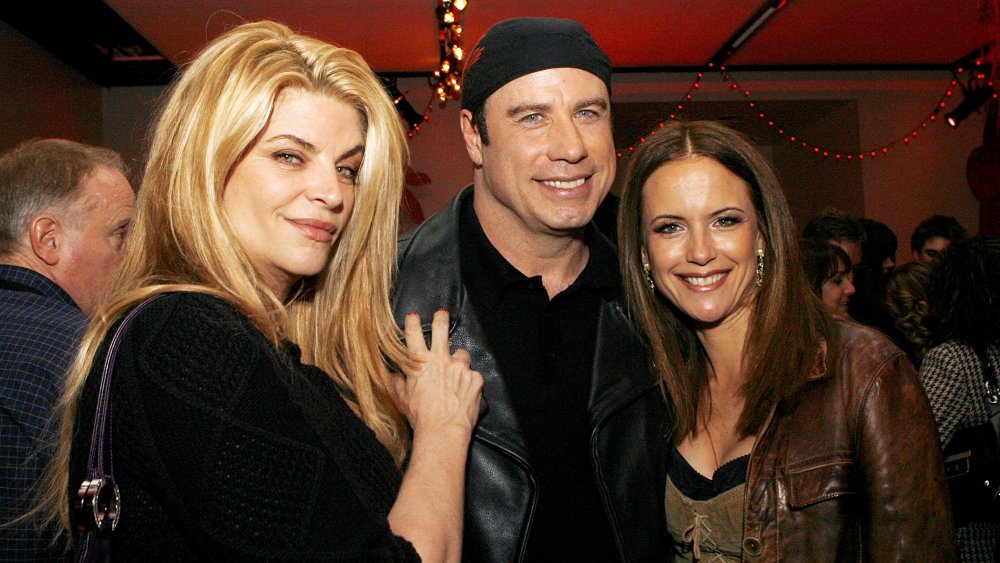 Kevin Winter/Getty Images
During an appearance on The Dan Wootton Interview, Alley admitted that she and Travolta "sort of fell in love with each other" on the set of Look Who's Talking. She was married at the time, so nothing happened, but the feeling was mutual. "I will say it's one of the hardest things I've ever done, the hardest decision I've ever made because I was madly in love with him — we were fun and funny together," she admitted (via ET).
Alley added, "I think there are things that are way worse than sexual relationships, than cheating on someone that way. I consider what I did even worse because I actually let myself fall in love with him and stay in love with him for a long time." She continued to flirt even after Travolta wed Preston, in 1991, leading the actress to confront Alley. "And that was pretty much the end of that," she acknowledged. Thankfully, it led to the trio becoming lifelong friends, something Alley is incredibly grateful for.
The two women were best friends for over 30 years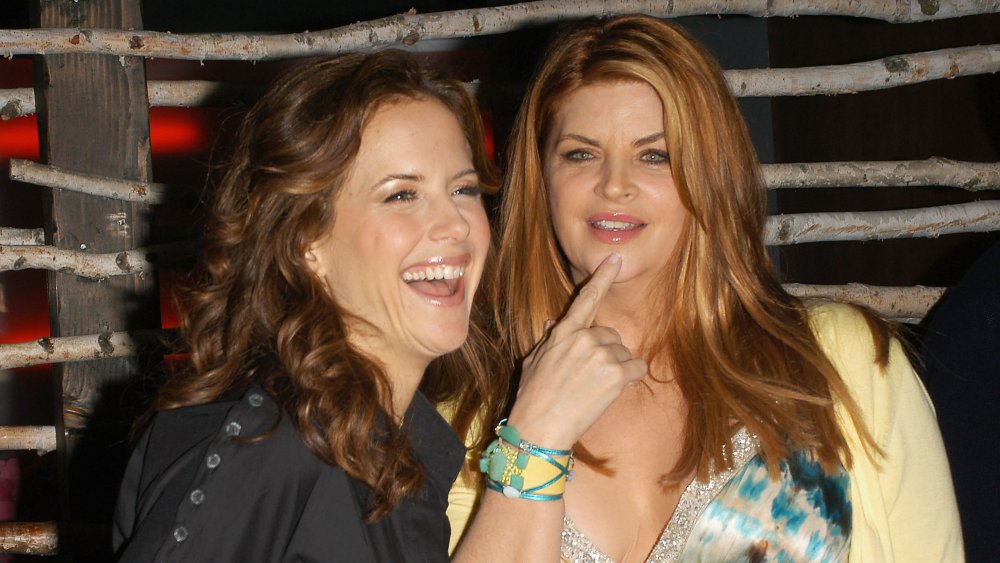 Stephen Shugerman/Getty Images
When it came time to pen her memoir The Art of Men (I Prefer Mine al Dente), Alley got Preston's express permission to write about her emotional affair with Travolta. She told late-night host Jimmy Kimmel in an interview, "John Travolta is and has remained one of my best friends for almost 25 years... His wife is my best friend... They gave me their blessing, they said write the story," (via Express). Preston herself confirmed their close relationship in an interview with Health magazine, echoing her fellow actress's sentiments and also describing Alley as her "rock" during tough times.  
In October 2019, Alley joined the superstar couple in celebrating Preston's birthday. Travolta shared a shot of them all lounging on a boat to Instagram, with Alley perched snugly in between him and Preston. The trio was also, evidently, celebrating life.