What You Never Knew About The Bold And The Beautiful Star, Katherine Kelly Lang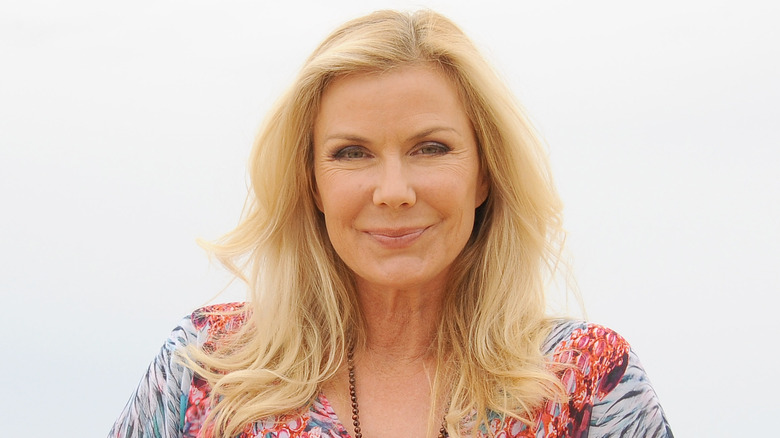 Mark Sullivan/ Getty Images
Whether you are a tried and true longtime fan of "The Bold and Beautiful," a newbie, or a sporadic viewer, you'll likely recognize Katherine Kelly Lang. One of the longest-running cast members on "The Bold and the Beautiful," Lang has played the role of Brooke Logan since the show's premiere in 1986. The character debuted on the show as a chemistry student plotting to intertwine herself into the lives of the famed Forrester men. As one would expect from a character on "B&B," Brooke's ongoing narrative has been filled with drama. While Logan has been integral to many of the show's storylines, she's not always a likable character.
Over the course of five marriages and giving birth to five children, Brooke has had numerous affairs and acted as an abusive mother. Some of her worst moments include sleeping with her daughter's husband and kidnapping her own children, Rick and Bridget Forrester. Starting the show as a multi-talented, seasoned actress, Lang stepped into the role more than prepared.
Before Katherine Kelly Lang became Brooke Logan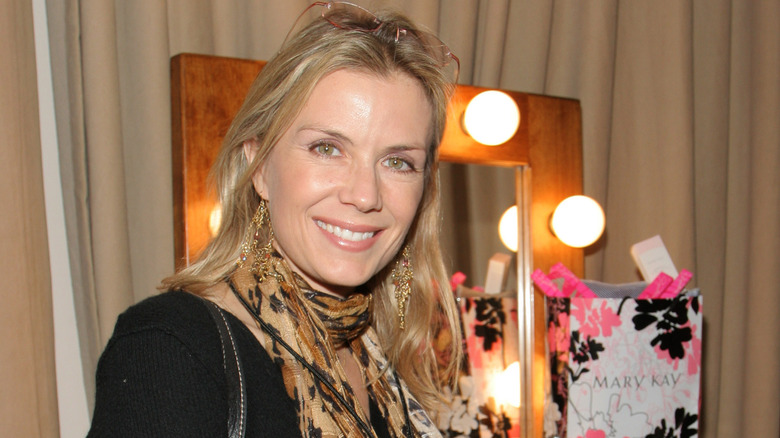 Kevin Parry/ Getty Images
Similar to her "The Bold and the Beautiful" character, Brooke Logan, Katherine Kelly Lang was born in the Valley and grew up in the Los Angeles suburb of Encino, California. Born to Judy Lang and Keith Wegeman, Katherine Kelly Lang came from a family of accomplished overachievers. Her grandfather was an Academy Award-winning filmmaker, her father was an Olympian athlete, and like herself, her mother was a successful actress.
While attending Beverly Hills High School, Lang followed in her father's footsteps and focused on athletics. After school, she trained to be an Olympic equestrian while treating acting as more of a hobby. However, in 1979 she was cast alongside Patrick Swayze in her first movie, "Skatetown." Soon after, Lang had a Hollywood agent representing her. This led to TV roles in the series "Happy Days," "Magnum, P.I.," and "The Last Precinct," as well as leading roles in a handful of music videos for the iconic California band, The Beach Boys.
By the time Lang had turned 26, she was a shoo-in for the part of Brooke Logan on "B&B." And while the bulk of her career has narrowed in on the performing arts, Lang still finds a way to spend time dedicated to her other interests.
Katherine Kelly Lang's life outside of The Bold and the Beautiful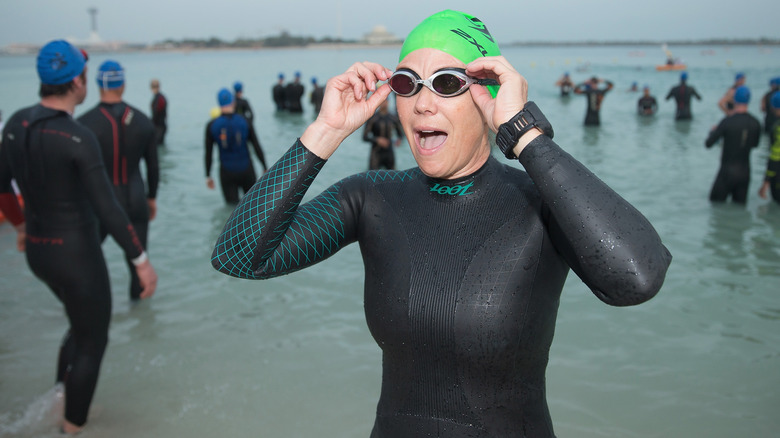 Getty Images/ Getty Images
Katherine Kelly Lane has devoted the past 40 years of her life to playing her role as Brooke Logan. However, this is just one of the many plates the actress has spinning. She is the mother of three children, Jeremy Snider, Julian Snider, and Zoe Katrina D'Andrea, and has been a doting partner in her real-life relationship with Dominique Zoida. On top of that, she owns two successful fashion businesses; one LA-based boutique, Benhart, and a fashion line called Katherine Kelly Lang's Kaftkans.
In addition, Lang hasn't let go of her competitive spirit. Still an equestrian at heart, Lang owns a handful of horses she enjoys riding. According to her Instagram, Lang has also introduced her four-year-old granddaughter, Zuma, to the sport. Ever the athlete, Lang also trains in long-distance running, cycling, and swimming. On September 1, 2023, she completed her third Iron Man race, finishing 1.2 miles of swimming, 56 miles of biking, and 13.1 miles of running in 6 hours and 44 minutes. It seems like there is little that the soap opera star cannot do.