Hallmark's Katie Cassidy Once Rejected Prince Harry's Offer To Hang Out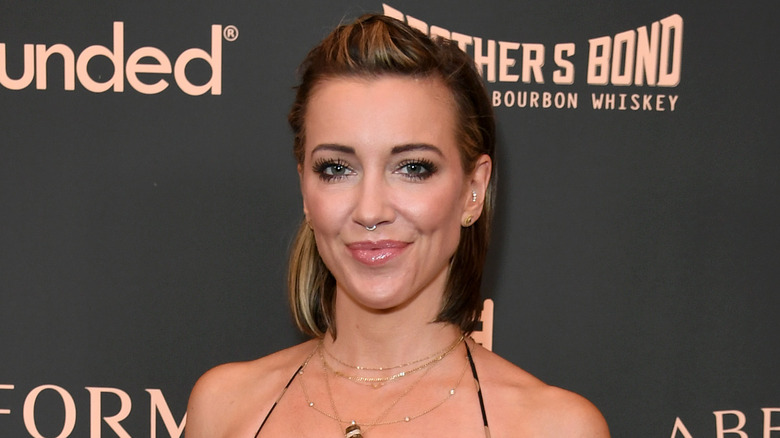 Jc Olivera/Getty Images
It's not every day that you get to see the Royal Family in person. And it sure is a completely different experience to have Prince Harry himself ask you out! In a 2018 interview with Entertainment Tonight, Hallmark star Katie Cassidy shared how she met the Duke of Sussex while in Miami with two of her married friends in 2014. The "Nightmare on Elm Street" actor said Prince Harry was attending a bachelor party with some of his friends, and that's when he invited them for drinks, saying, "You guys should come out with us."
Admittedly, she turned down Harry's invitation to hang out since she was on vacation. She also wanted to be careful, as Harry had built quite the reputation after transforming from a young boy to a dashing royal, and Cassidy wanted to stay away from the spotlight for a bit. She also doesn't want to end up being referred to as "Harry's girl."
"Not that I have anything against him — he's wonderful and lovely — but, you know, I've also been 'on my own merit' type of girl ... not necessarily just the daughter of [actor David Cassidy] or 'Harry's girl.' I have my own identity," she explained.
Meeting Prince Harry was a pleasant experience for Katie Cassidy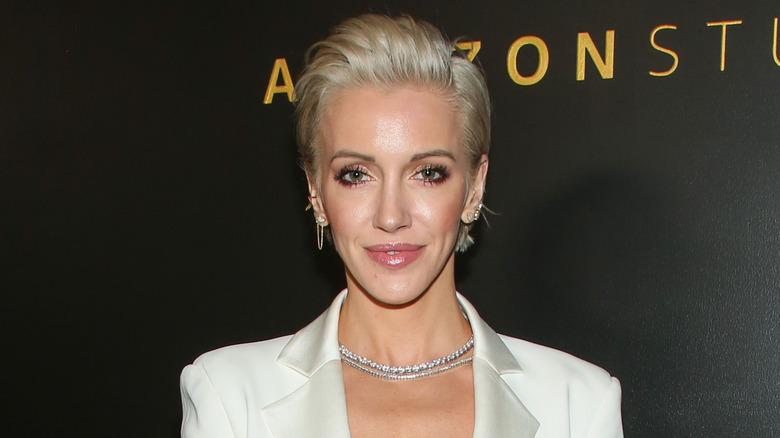 Paul Archuleta/Getty Images
Although they were both single at the time — as Prince Harry's relationship with English actor Cressida Bonas ended in 2014 — the stars seemingly did not align for Harry and Katie Cassidy. Still, she shared how Harry was a real gentleman even though she and her friends turned down his invitation, going as far as calling him "the loveliest, kindest person."
"[We] saw him the next day at the pool, and [he was] respect[ful]. Like, 'You guys are cool. Okay, we get it.' And I was like, 'Sorry!'" she said in an interview during the premiere of her 2018 film "Cover Versions." All's well that ends well since the Duke of Sussex met "Suits" star Meghan Markle two years later in 2016. At the time of ET's interview with Cassidy, Harry and Markle were set to be married. The "Monte Carlo" actor was then asked if she would be tuning in to their televised Royal Wedding. She jokingly answered no, but still wished the couple well.
Both are now happy with their romantic partners
Katie Cassidy was once married to Matthew Rodgers, a special effects artist in Hollywood. She cited "irreconcilable differences" as the reason for their divorce, which she filed in January 2020. In a 2022 interview with People, Cassidy reflected on her divorce. She said, "There's a lot of people who are stuck in relationships when they're not happy because they don't like the idea or the look of what divorce is. It's okay. Everyone should just choose happiness." She also mentioned someone out there is meant for her. She explained, "I'll meet them naturally, organically. The way the world, [the] universe wants it to be." True enough, in June 2023, People reported that she is dating her "A Royal Christmas Crush" co-star, as Cassidy and Stephen Huszar have taken their on-screen romance off-screen.
Meanwhile, Prince Harry and Meghan Markle are still going strong, celebrating their fifth wedding anniversary in May 2023. The pair share two children — Archie Harrison and Lilibet Diana, who were born in 2019 and 2021, respectively. In January 2020, following the non-stop paparazzi tirade against Markle, the couple announced they were stepping down as senior members of the Royal Family. "I've seen what happens when someone I love is commoditised to the point that they are no longer treated or seen as a real person. I lost my mother, and now I watch my wife falling victim to the same powerful forces," Harry said in a statement published through Sussex Official.