The Most 'Confusing' Part About Drew Barrymore's Split From Will Kopelman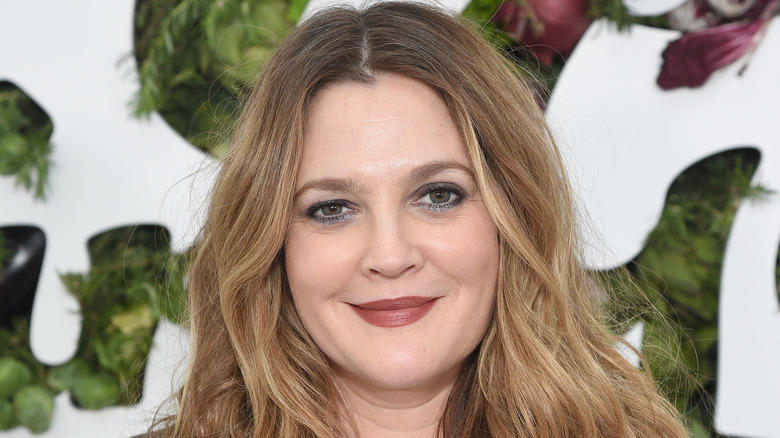 Bryan Bedder/Getty Images
Drew Barrymore knows a little something about marriage and divorce. The "50 First Dates" actress has been married and divorced three times in her life. However, she cites her third divorce from Will Kopelman as her most confusing and heartbreaking. Barrymore met her first husband, Jeremy Thomas, in 1993, and the couple moved fast. After just six months of dating, they tied the knot. However, their marriage was short-lived when the pair filed for divorce two months later, per The U.S. Sun.
In 1999, Barrymore met comedian Tom Green on the set of her film "Charlie's Angels." The two hit it off and dated for two years before getting married in 2001. Though, again, Barrymore found herself quickly divorced when the two officially ended their marriage the following year. Barrymore married her third husband, Kopelman, in 2012, and the pair went on to welcome two daughters, Olive and Frankie. However, after four years of marriage, the couple announced their split in 2016.
Since then, Barrymore has been very open about her feelings following the divorce and even spoke candidly about turning to alcohol in the wake of the split. However, she says one of the most confusing parts of dealing with the divorce was that there was no specific moment or event that ended her marriage.
Drew Barrymore opens up about difficult divorce from Will Kopelman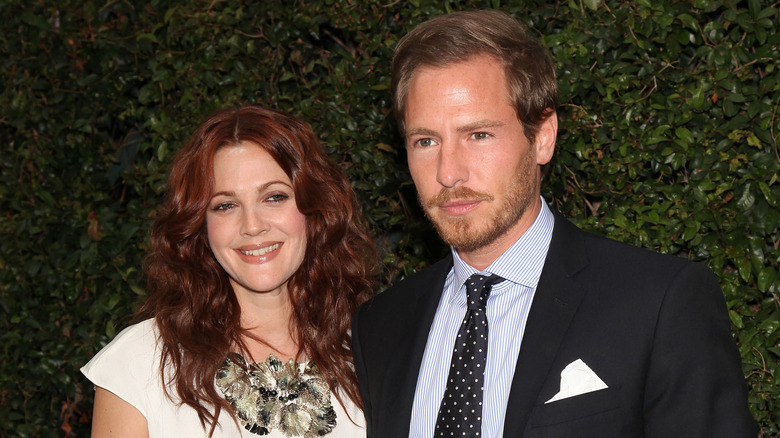 DFree/Shutterstock
In 2022, Drew Barrymore spoke out about the end of her marriage to Will Kopelman, revealing that there was not much drama involved in her divorce, which seemed to make the situation almost more difficult to process. "There was no scandal," she told People. "Nothing went wrong, which is cleaner but makes it harder and more confusing because there isn't the thing to point to. We tried so hard to make it work," she continued. "[A friend] said to me, 'Divorce is the death of a dream.' That's exactly what it feels like, something so final you can't get it back," Barrymore added.
Thankfully for the actor, she had her daughters to help her step out of the darkness the divorce had brought into her life. She also credited the creation of her talk show for helping her focus and start a new chapter of her life post-divorce. In 2020, Barrymore admitted on "The Drew Barrymore Show" that she had no desire to ever get married again. Although she says she's not opposed to the idea of love and relationships, but believes that divorce is simply too hard to go through. However, she confessed that she would consider living with someone but clarified that marriage was off the table.
Drew Barrymore still has love for her exes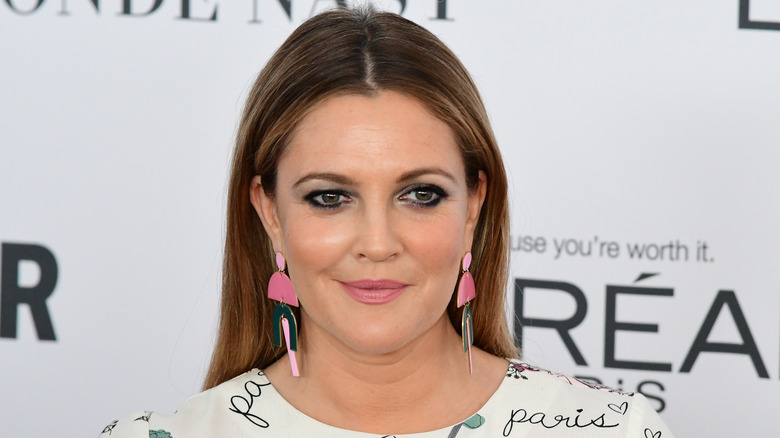 a katz/Shutterstock
While Drew Barrymore doesn't want to get married again, her ex-husband Will Kopelman has remarried. Over the years, Barrymore has gushed over her co-parenting relationship with Kopelman and his wife, Allie, whom she says is a wonderful stepmother to her daughters. "I'm just so lucky because she came into Will's life and got to know my daughters very well and very real, saw all the warts and all the hearts, everything in between," she told Dax Shepard on his "Armchair Expert" podcast in 2021.
In addition to her current relationship with Kopelman, Barrymore has spoken out about celebrating all of her exes and having love for them in any way possible. "It's so fun to celebrate and champion your exes," she said on her talk show (via PopSugar). "Even in relationships where things can go really south, I believe there's always a way back to finding a place where you can have compassion and still feel that love, just differently," she added.
Although Barrymore might have found her divorce from Kopelman confusing at times, she has navigated it with grace and created a loving environment for her children to grow up in, despite the pain the split may have caused.