Naomi Campbell Announces Baby No. 2's Arrival With Inspiring Post About Motherhood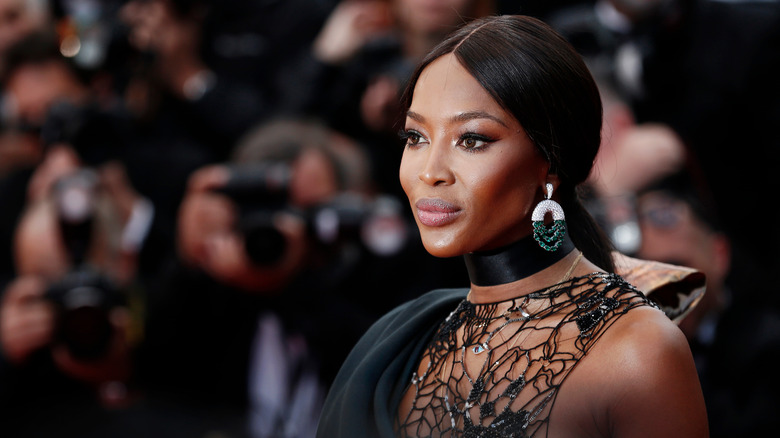 Andrea Raffin/Shutterstock
Becoming a mother later on in life might be a nerve-racking experience for some, but for English model Naomi Campbell, it's nothing short of a blessing. 
The actress, activist, and supermodel recently shared a beautiful and inspiring message about motherhood on her Instagram while announcing the arrival of her second child. She wrote, alongside a tender image of her holding her new son, "My little darling, know that you are cherished beyond measure and surrounded by love from the moment you graced us with your presence. A True Gift from God, blessed! Welcome, baby boy." Campbell added under the image, which also featured her daughter holding hands with her new sibling, "It's never too late to become a mother."
No doubt, the announcement about baby number two will be a source of inspiration for many thinking of having children in their 50s, and Campbell herself has shared before, in an interview with British Vogue, how she encourages her older friends to have kids. Speaking to the fashion magazine after having her first child at 50, Campbell said, "I'm telling them all, do it! Don't hesitate!"
Motherhood is Naomi Campbell's 'biggest joy'
After her first child, Naomi Campbell introduced her daughter to the world, and the internet was rife with speculations about adoption and baby daddies — even though the news itself was inspiring. But the model has remained extremely private about the details, including her daughter's name, only going as far as confirming to British Vogue that, "She wasn't adopted — she's my child."
She also told the fashion magazine how becoming a mother has pumped up her productivity. "[Nelson] Mandela said something to me once that has always stayed with me. He said, 'We will sleep when we're gone,' and while I have breath and energy, I will do the work," she shared.
Calling her daughter "the best thing" she's ever done, Campbell added, "I always knew that one day I would be a mother, but it's the biggest joy I could ever imagine. I'm lucky to have her, and I know that." It seems motherhood is bringing even more happiness to Campbell with the arrival of her son, and we're here for it.