Here's How Naomi Campbell Introduced Her Daughter To The World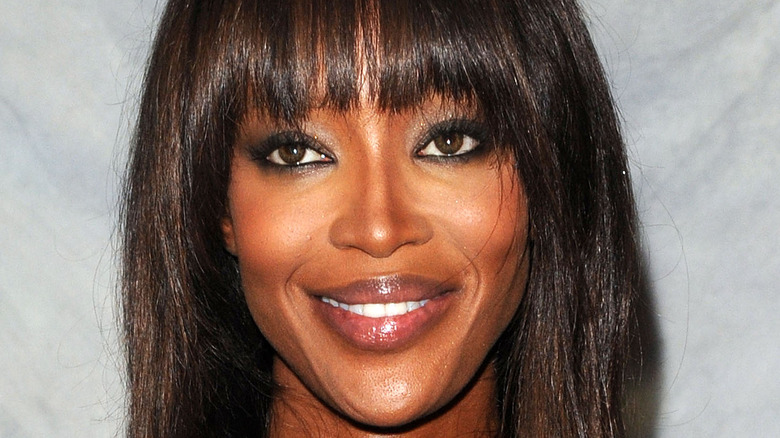 DELBO ANDREA/Shutterstock
Despite the fact that supermodel Naomi Campbell is 51 years old, she is still at the top of her game, regularly walking the runway for fashion brands like Versace, Alexander McQueen, Balmain, and Lanvin, and, recently, even becoming a first-time mother. Since she first announced the birth of her daughter in May 2021 in a now-deleted Instagram post, Campbell has been incredibly private about the details surrounding the arrival of her daughter, whose name has yet to be revealed. "A beautiful little blessing has chosen me to be her mother," Campbell wrote in the Instagram post, per People. "So honored to have this gentle soul in my life there are no words to describe the lifelong bond that I now share with you my angel. There is no greater love."
Given that Campbell is 51 years old and was pictured without a baby bump only a few weeks prior to the birth of her daughter, many have assumed that Campbell either had her daughter through surrogacy or adoption. However, in an interview published in the March 2022 issue of British Vogue, Campbell revealed that she had not adopted her daughter, though revealed no other details regarding her birth.
Previously, during an interview with the Evening Standard in 2017, Campbell revealed that she was considering using methods involving "science" to have children. "I think about having children all the time," Campbell said. "But now with the way science is I think I can do it when I want."
Campbell's daughter made her official debut on the cover of British Vogue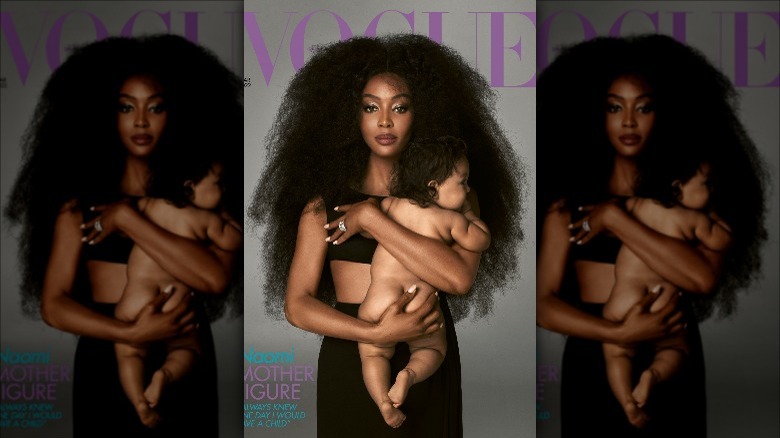 Featureflash Photo Agency/Shutterstock
In a move that seems entirely fitting for the supermodel, Naomi Campbell's nine-month-old daughter was introduced to the world on the March 2022 cover of British Vogue. Campbell admitted to the publication that her decision to have a baby was only discussed with a select few members of her inner circle. "I can count on one hand the number of people who knew that I was having her," Campbell told British Vogue. "But she is the biggest blessing I could ever imagine. It's the best thing I've ever done." According to Campbell, she is saving the remaining details about her daughter's birth for a book that she will begin writing soon.
Since becoming a mother, Campbell has taken her daughter everywhere with her — including to the south of France, Qatar, London, Los Angeles, and Paris — within the past few months. Though she has the help of a nanny, many have still marveled at how Campbell has managed to balance it all. Time management aside, Campbell appeared to be simply elated at becoming a mother. "I always knew that one day I would be a mother, but it's the biggest joy I could ever imagine. I'm lucky to have her and I know that. ... My daughter comes first. Everything I do, I do for her — that's it. It's so completely selfless, isn't it?" Campbell told British Vogue.