Amy Duggar King Recalls Her 'Bold' Confrontation With Disgraced Cousin Josh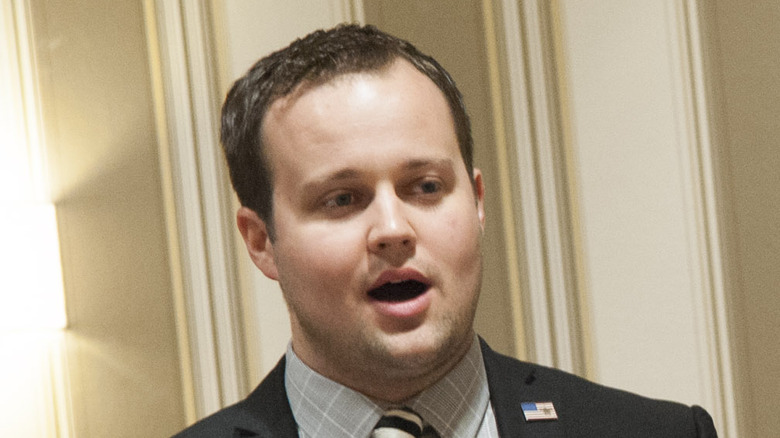 Kris Connor/Getty Images
The Duggar family spent over 10 years on TLC, first with one-off specials about their family when there were only 14 children. Then, they got their own reality show "17 Kids and Counting," which eventually became "19 Kids and Counting" as the family added to their brood. The Duggars were intriguing not just for their size, but also for Jim Bob and Michelle Duggar's conservative and religious parenting. While they seemed like one big happy family and even got a spin-off show "Counting On" in 2015, scandals eventually plagued them enough for TLC to pull the plug in 2021. 
In 2015, sexual misconduct allegations were brought against the oldest of the Duggar's children, Josh Duggar. In Touch Weekly obtained a police report from 2006 that alleged Josh had sexually molested multiple victims. Eventually, Josh was found guilty of receiving child pornography in 2021. Amy Duggar King, Josh's cousin, once confronted Josh about his alleged instances of sexual abuse. She did not hold back in her anger about the scandal and how she felt kept in the dark while it occurred.
If you or someone you know may be the victim of child abuse, please contact the Childhelp National Child Abuse Hotline at 1-800-4-A-Child (1-800-422-4453) or contact their live chat services.
Amy Duggar King often appeared on '19 Kids and Counting'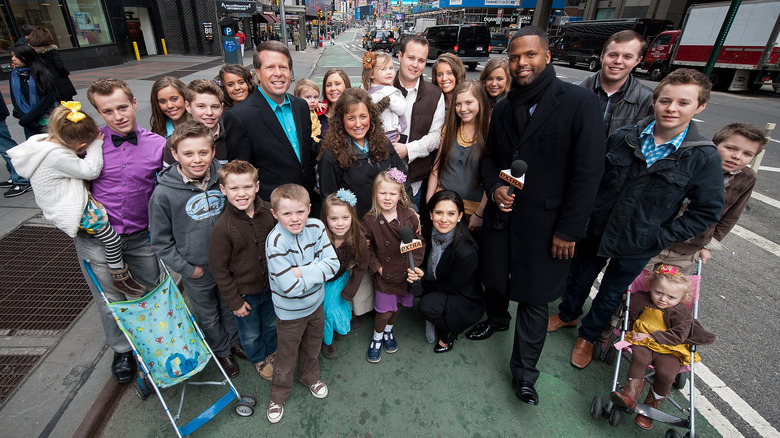 D Dipasupil/Getty Images
Amy Duggar King was understandably angry when she found out that her cousin Josh Duggar. "[Josh] was staying in a trailer and I went in there and I said, 'How could you do this? ... And I was very bold about that," she told Vanity Fair. She also explained to the publication that Josh was aware that he was taking advantage of the fact that the women he abused, allegedly his sisters, would likely not tell anyone what happened.
Duggar King grew up differently than her cousins in "19 Kids and Counting." Her uncle Jim Bob Duggar's children followed a conservative dress code and were allowed limited physical touch as followers of the Christian movement called the Institute in Basic Life Principles (IBLP). Duggar King often appeared on "19 Kids and Counting" as well. However, she was not clued in when the family dealt with Josh Duggar's alleged sexual abuse. When the scandal made headlines, Duggar King found out "like the rest of the world." This added to her anger, stating to Vanity Fair, "I felt like I wasn't worth telling."
The IBLP is losing support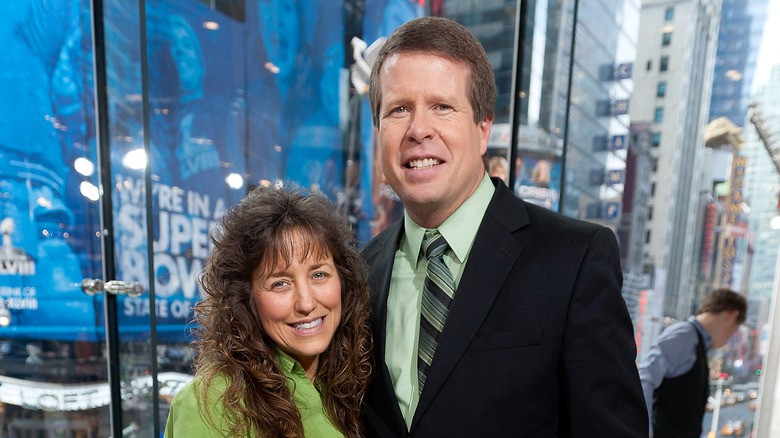 D Dipasupil/Getty Images
Amy Duggar King thinks that the beliefs of IBLP regarding men contributed to Josh Duggar's actions. "The IBLP prizes the first child, [and] it doesn't get much better than if it's a son. They hold the family name and the family value. If you're valued from the moment you've been born and people hide your secrets and cover up things, and you never get in trouble for the things that you're doing, I believe you just become numb to how the world really is," she explained to Vanity Fair. "Secrets breed in the IBLP."
In 2022, the IBLP released a statement addressing sexism. "There is no teaching by IBLP that women are inferior to men because there is no such teaching in the Bible. From a Biblical perspective, all people are equal in value before God," the organization explained. Even still, NBC News reported in 2022 that the organization is "losing income." Its founder Bill Gothard has also received his own sexual abuse allegation, which prompted his resignation from the IBLP's board of directors. Josh received a prison sentence for over 12 years for receiving child pornography in 2022.
If you or anyone you know has been a victim of sexual assault, help is available. Visit the Rape, Abuse & Incest National Network website or contact RAINN's National Helpline at 1-800-656-HOPE (4673).