The Serious Health Scare That Nearly Cost Whoopi Goldberg Her Life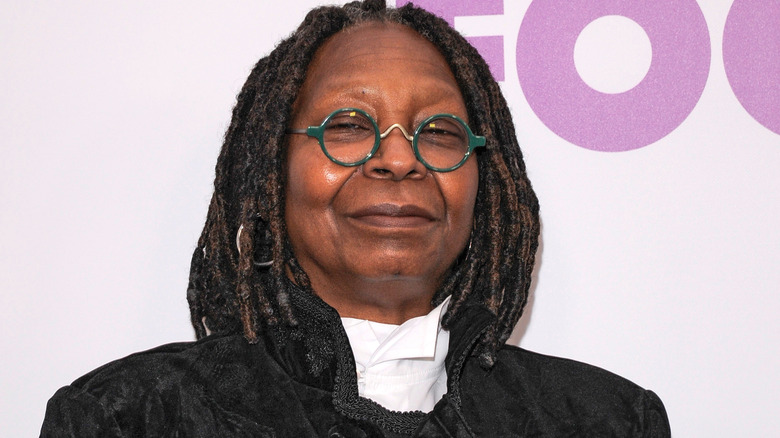 Ron Adar/Shutterstock
Arguably one of the most renowned and recognizable personalities today, Whoopi Goldberg has proven that she can do it all. She has accumulated so many accolades and awards, it's hard to keep track. She won a Golden Globe for her memorable performance in the 1985 classic "The Color Purple." The star also took home a Grammy award for a comedy special prior to that and an Oscar for her 1990 film "Ghost." Coupled with a Tony award for producing the musical "Thoroughly Modern Millie" and an Emmy for her work on "The View," Goldberg became one of only a handful of people to reach EGOT status, every entertainer's dream. However, her life almost came to an abrupt halt when she experienced a chilling health scare.
Some of us have experienced minor health conditions and seemingly mild symptoms and wave them away as something innocuous, only to find out later that we luckily and barely dodged a major bullet. The same thing happened to Goldberg in 2019 when her doctors told her she could've lost her life.
Her sickness almost claimed her life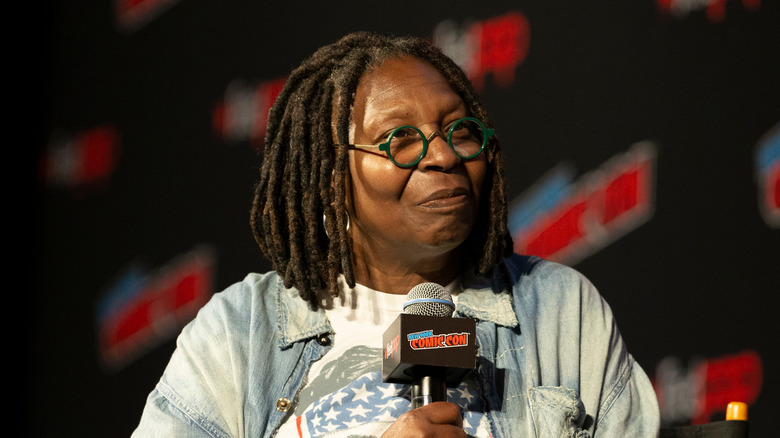 lev radin/Shutterstock
The human body can go from zero to 100 in the blink of an eye. Award-winning actor and producer Whoopi Goldberg witnessed this firsthand when she caught what she thought was a regular cold in the fall of 2018. The comedian told People that her symptoms got progressively worse for months until they landed her in the hospital for almost a month where she was diagnosed with pneumonia and sepsis. "The doctor told me, 'Listen, you're not going anywhere tomorrow and you're not going anywhere next week because you are really sick," the "Sister Act" star recounted. It was a harrowing experience for her which only got scarier when doctors told her she had a "30% chance of dying." Fortunately for all of us, she recovered after having her lungs drained.
Goldberg told the magazine that she was "very, very lucky" to be alive. As a result of the health scare, the actor had to prioritize her health by dialing back on her schedule. "I've cut down a lot of the stuff that I would normally be doing and I have to rest," she explained. "There's no getting around it [...] I have to stop. It's taking a little while, but I'm getting there." According to the Center for Disease Control and Prevention, less than 50,000 people lose their lives to pneumonia annually so we couldn't be more grateful that Goldberg was one of the more fortunate ones.
Whoopi has had other absences from The View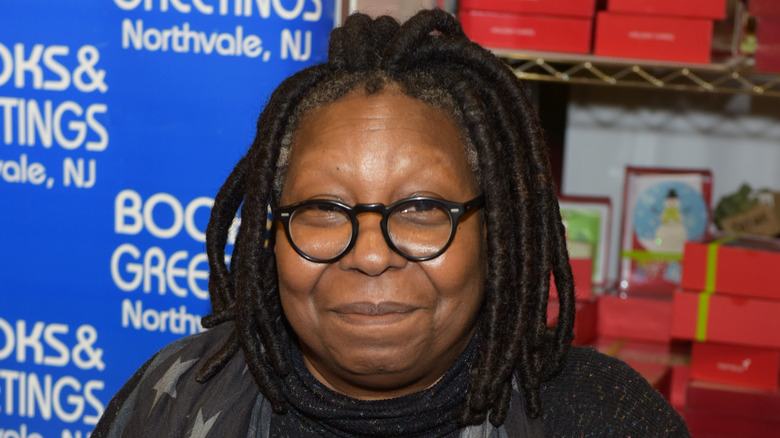 Eugene Parciasepe/Shutterstock
Whoopi Goldberg's illness may have caused her to take some time off of shooting "The View" in 2019, but it wasn't the only time that the actor had to take a break from the hit talk show. The EGOT holder made some untoward statements in 2022 insinuating that the Holocaust was not racially motivated, words which angered the Jewish community and others to the point where Goldberg was issued a two-week suspension and faced severe backlash online.
Also in 2022, Goldberg had to take another break from filming "The View" in order to shoot an adaptation for Neil Gaiman's 2005 fantasy novel "Anansi Boys," a television show for Amazon Prime. According to Variety, the prolific actor and author would be taking up the role of Bird Woman in the series. Her absence news was announced by Goldberg's "The View" cohost Joy Behar during the show, and she made it clear that Goldberg would return once she wrapped up her scenes.