What Is The Age Gap Between Donald Trump And Stormy Daniels?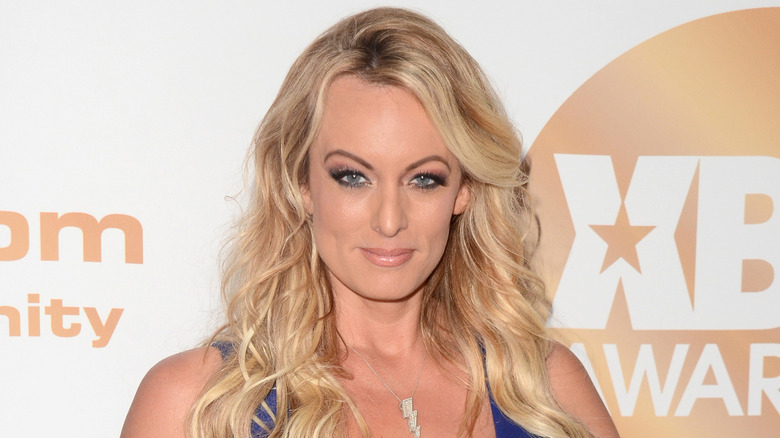 Kathy Hutchins/Shutterstock
The scandal between former President Donald Trump and adult star Stormy Daniels took the world by storm when it surfaced in 2018. That year, The Wall Street Journal was the first media outlet to break the news about Trump's affair with Daniels, which took place in 2006. The outlet reported that just two years prior, Trump's former attorney Michael Cohen paid Daniels $130,000 on his behalf to remain quiet about their rendezvous days before the 2016 presidential election. This included her signing a non-disclosure agreement, which she later sued to have voided. A nasty court battle ensued between her and Trump, bringing to light more intimate details about their one-night stand. One key factor that stuck out was the steep age difference between the pair.
Daniels, a young exotic dancer and adult film star at the time, was in her twenties when she met Trump during a celebrity golf tournament. Despite him being more than twice her age and newly married to Melania Trump, they had sexual intercourse in his hotel room. With a 33-year age gap between the two, it's possible that Trump's perceived sophistication and success played a role in convincing Daniels to sleep with him.
Donald Trump is 33 years Stormy Daniels' senior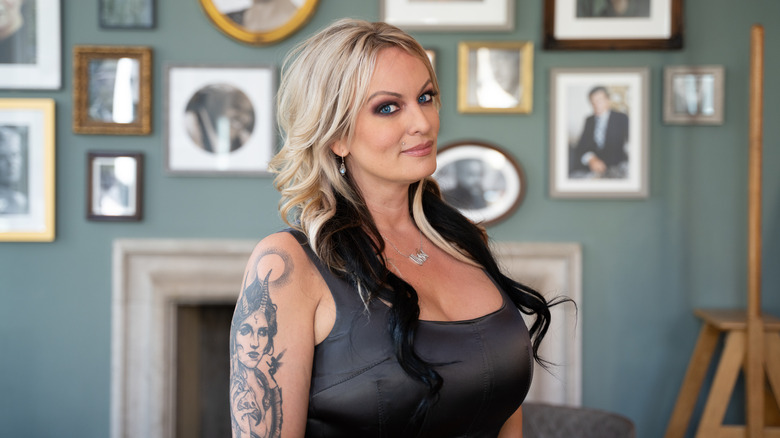 Nordin Catic/Getty Images
In 2006, when mogul Donald Trump met reality TV personality Stormy Daniels, he was 60 years old. Daniels, on the other hand, was just 27. This detail was made clear in Daniels' March 2018 CBS "60 Minutes" interview with Anderson Cooper. Daniels is only two years older than Trump's eldest daughter, Ivanka, and oddly enough, he compared the two women at one point in their relationship.
"He was like, 'Wow, you — you are special. You remind me of my daughter.' You know — he was like, 'You're smart and beautiful and a woman to be reckoned with, and I like you. I like you,'" Daniels told Cooper during their sit-down.
She admitted that while their intimate evening together was consensual, there was some pressure to sleep with him. This was partially due to his business connections, specifically his role as host of "The Apprentice," which he insisted she'd be an excellent fit for. Daniels would later tell Anderson that she feels the real estate entrepreneur turned politician was simply holding the opportunity over her head to keep her around, though they only slept together once.
Donald Trump has a history of going after younger women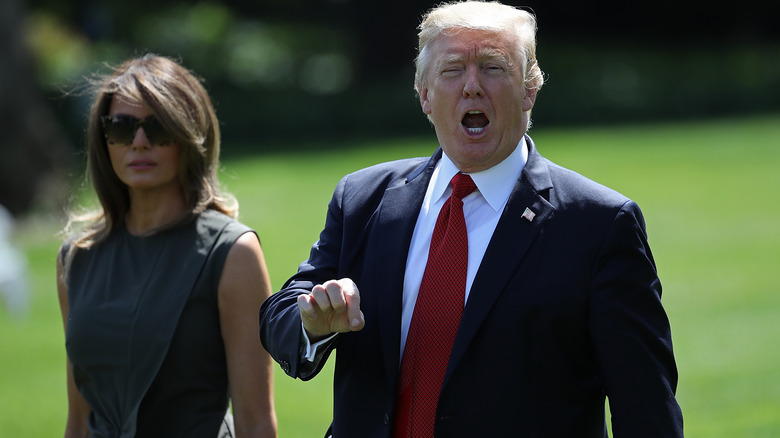 Win Mcnamee/Getty Images
Donald Trump is no stranger to going after young women. He began dating his current wife, Melania, when she was just 28 and he was 52. Others he set his sights on were even younger, though not all of them welcomed his advances. Former Miss Utah Temple Taggart has accused Trump of kissing her on the lips without her consent during a pageant rehearsal in 1997. She was 21 at the time and he was 46. She says he did so twice and offered to put her in contact with modeling agencies but insisted they'd have to tell the companies she was a teenager instead of an adult.
"21 is too old," Taggart recounted Trump saying to her in a New York Times piece.
Daniels and Trump no longer have any contact. However, he is still facing a court battle for falsifying documents related to the hush money he paid her. Daniels also currently owes Trump over $120,000 after losing her defamation case against him. Whether they like it or not, the two remain inextricably entwined with one another.