How Much Did Donald Trump Pay Michael Cohen To Keep Quiet About Stormy Daniels?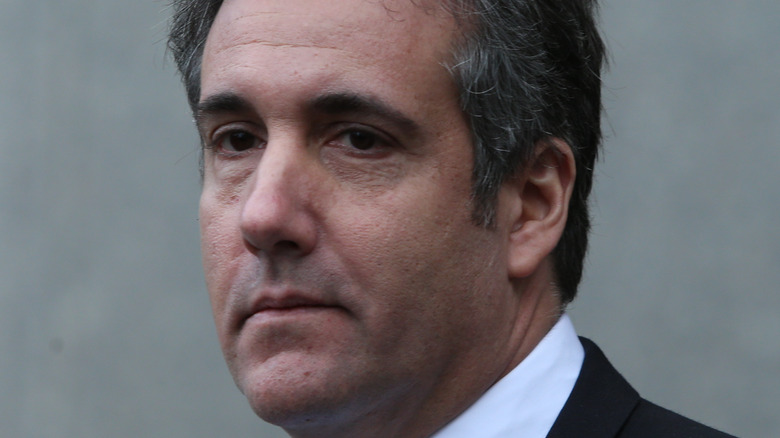 a katz/Shutterstock
Of the many associates of former President Donald Trump who went to prison during his administration, few have seemed more full of regret and anger at Trump than his personal attorney Michael Cohen. As of this writing, in less than a month, the home confinement he has been under since being released from prison due to the COVID-19 pandemic will be over.
Cohen was sentenced to three years behind bars for lying to Congress, tax evasion, and breaking campaign finance laws when he paid porn star Stormy Daniels hush money to keep an affair she had with Trump a secret so the scandal wouldn't come out during the 2016 presidential campaign and hurt Trump's chances of beating Hillary Clinton. When he was sentenced in 2018, Cohen apologized in court. "I felt it was my duty to cover up [Trump's] dirty deeds," he said (via The New York Times).
Donald Trump paid Michael Cohen personally as a reimbursement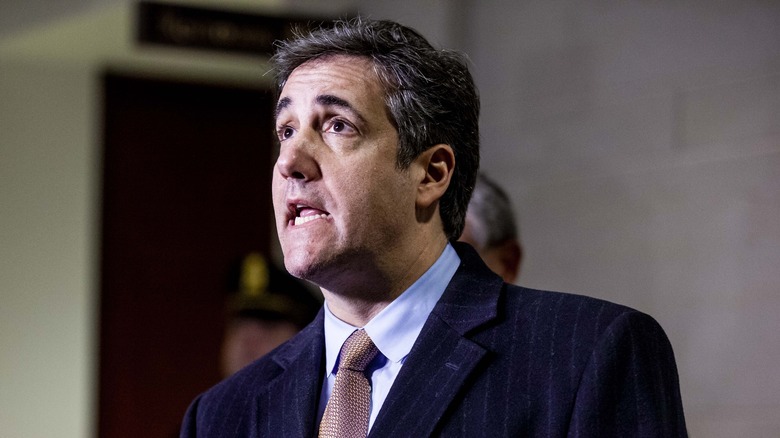 Bloomberg/Getty Images
When Michael Cohen made those hush-money payments to Stormy Daniels, he did so using his own bank account, but then Donald Trump paid him back. He just never wrote what the money was for on the checks so there would be no evidence of what these payments to Cohen were for. Cohen explained the scheme when he testified before Congress about his former client in 2019. He also brought a copy of one of the checks that Trump wrote to him.
"This $35,000 check was one of 11 check installments that was paid throughout the year — while he was President," Cohen said (via CNN). "The President of the United States thus wrote a personal check for the payment of hush money as part of a criminal scheme to violate campaign finance laws."
However, some of those payments went directly to Cohen because Daniels was paid a total of $130,000 to keep quiet about the affair and Trump's checks to Cohen added up to a higher amount. However, there are conflicting reports about the exact number of that higher amount. Vox reported that the Office of Government and Ethics declared that the former president paid Cohen $250,000 in total, while prosecutors alleged that the total was $420,000.