Prince Harry Reportedly Set To Go It Alone For Meghan-Less Netflix Documentary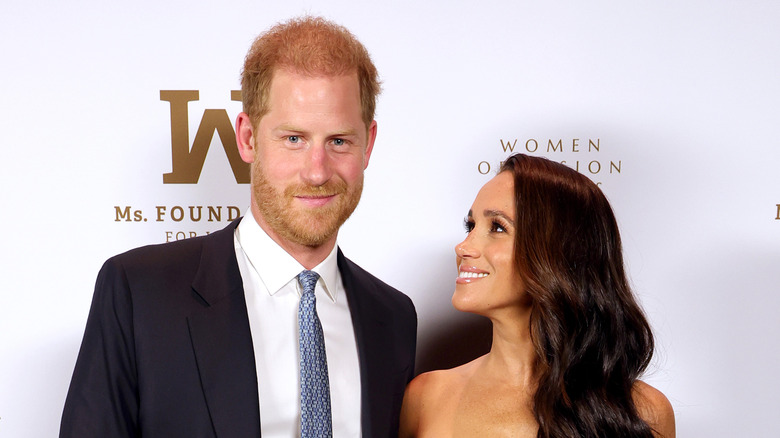 Kevin Mazur/Getty Images
It looks like we'll be seeing another creative project from the Sussex camp soon. After the Duke and Duchess' deal with Spotify ended, another streaming giant is embarking on a different endeavor with them. Netflix still has big plans for Prince Harry and Meghan Markle; however, the next project may focus solely on Harry.
While the wildly popular Netflix docuseries "Harry and Meghan" is still the network's most-watched documentary series to date, Page Six reports that rather than filming another season of the couple-focused show, Harry will go solo on a documentary about Africa. The vast continent comprises 54 countries, but with Harry's past explorations of the southern region, the documentary may be narrowed to just a few. In his book "Spare," the royal waxed poetic about how his visits to Botswana and Lesotho helped him tremendously.
While some might assume otherwise, Harry's deep connection to Africa doesn't come from Britain's colonization of 17 countries within the continent, but rather from his mother's charitable acts in Angola, Zimbabwe, Nigeria, and other nations. For instance, Princess Diana famously worked with The Red Cross to help eliminate landmines in Angola that were maiming countless people (via Red Cross). Although Meghan will be featured in the new documentary, which is set to be released in August, the show will primarily display Harry walking in his mother's humanitarian footsteps.
The Duke and Duchess have more plans with Netflix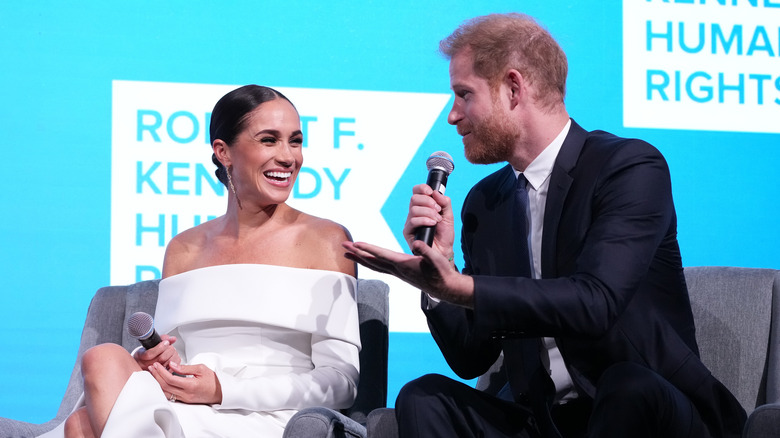 Kevin Mazur/Getty Images
Aside from Prince Harry's Africa documentary, he and Meghan Markle are also working with Netflix on a prequel to "Great Expectations," the 1861 novel by Charles Dickens. Entitled "Bad Manners," the show will follow a young Miss Havisham living in a patriarchal world. Considering the female-empowerment ideals that Meghan has touted in both her podcast and in various speeches, it makes sense that this type of show would be close to her heart. 
While Netflix's "Harry and Meghan," which focused on the couple's escape from royal life and the constant barrage of paparazzi that plagued them around the world, was hugely popular, people were unsure whether the couple's $100M deal with Netflix would continue, especially after the controversial release of Harry's book "Spare." But the streaming giant has stated that there's still more to come. Speaking to Entertainment Tonight Canada, a Netflix spokesperson said, "We value our partnership with Archewell Productions. 'Harry and Meghan' was Netflix's biggest documentary ever, and we'll continue to work together on a number of projects, including the upcoming documentary series 'Heart of Invictus.'"
Why these particular projects are close to Harry's heart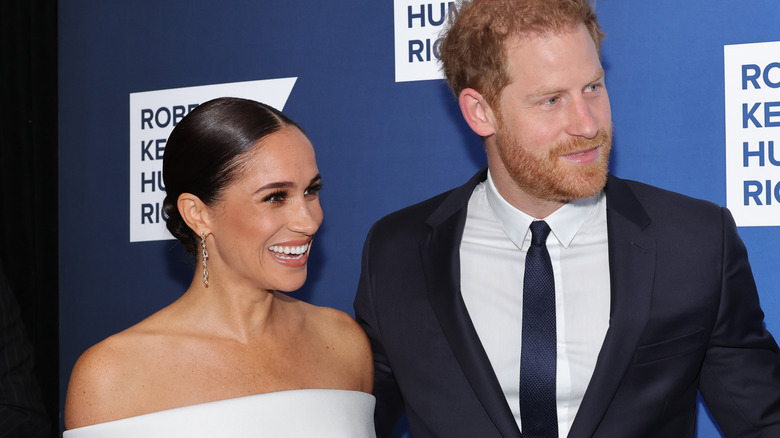 Mike Coppola/Getty Images
Just as Prince Harry's personal history with humanitarian efforts in African countries is what is driving him to create a documentary on that subject, "Heart of Invictus" will focus on another cause close to the royal's heart. Netflix UK has announced that "Heart of Invictus" will be an inside look at the Invictus Games, an international sporting event and competition for wounded, sick, and otherwise disabled veterans and service members that Prince Harry founded back in 2014 (via Vanity Fair). 
The show will follow a group of competitors as they prepare for and then compete in the 2022 games in the Hague, an event at which both Harry and Meghan gave speeches and watched several competitions while being followed by a documentary crew. While an official release date has not yet been announced, the series is expected to be out sometime this summer. Considering an official release date for "Harry and Meghan" was given only weeks before the show became available to stream on Netflix in December 2022, we wouldn't be surprised if "Heart of Invictus" is released with equally short notice.