Netflix Still Has Big Plans For Prince Harry And Meghan Markle In Wake Of Spotify Axing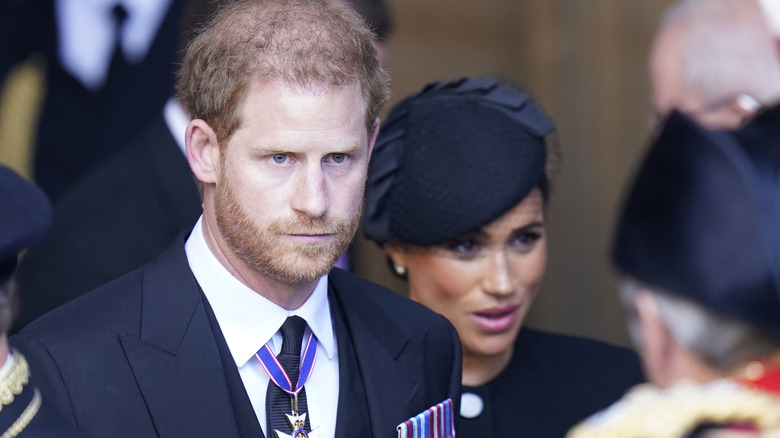 WPA Pool/Getty Images
There may be a light in the darkness for Prince Harry and Meghan Markle amid their podcast drama. One Spotify exec used two brutal words to describe the Duke and Duchess of Sussex: "f***ing grifters." In the wake of that statement, it's no surprise that the streaming service ditched the duo. Yet, just because Spotify has jumped the Archewell Productions ship doesn't mean that the famous couple has been left high and dry when it comes to their media-making dreams. One streamer has their back, at least for now.
Netflix doesn't seem to be threatened by Spotify's claims about the duke and duchess, especially since their deal with Archewell Productions has gone swimmingly so far. "We value our partnership with Archewell Productions," a spokesperson for Netflix told People. "'Harry & Meghan' was Netflix's biggest documentary debut ever, and we'll continue to work together on a number of projects."
Netflix believes their future with Harry and Meghan is bright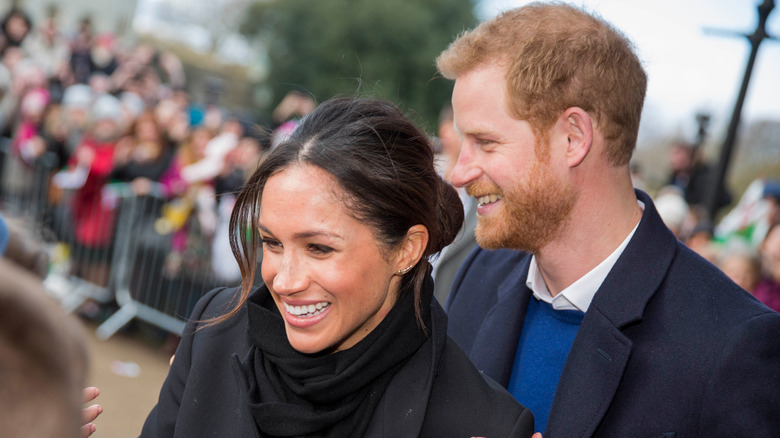 ComposedPix/Shutterstock
As for Netflix and Archewell Productions' joint plans for the future, there are multiple projects already in the works. And, interestingly, Prince Harry and Meghan Markle's next Netflix project is refreshingly royals-free. The pair is working on a fictional TV series called "Bad Manners." The series is rumored to be a prequel to Charles Dickens' famous novel, "Great Expectations," and will follow Miss Havisham in her younger years.
The pair will also be continuing to make more documentary series to follow up the popular "Harry & Meghan" series. The Netflix spokesperson said a project called "Heart of Invictus" is currently in the works. The series will explore the preparation athletes underwent for Prince Harry's Invictus Games which were postponed from 2020 to 2022 due to the COVID-19 pandemic. According to an official tweet from Netflix, "This new series from Archewell Productions follows a group of extraordinary competitors from around the globe — all service members who have suffered life-changing injuries or illnesses — on their road to competing at the Invictus Games," per People. While only time will tell how these projects will be received by the public, it's clear that Netflix still has faith in what the royal couple is capable of.