10 HGTV Stars Who Were Initially Rejected By The Network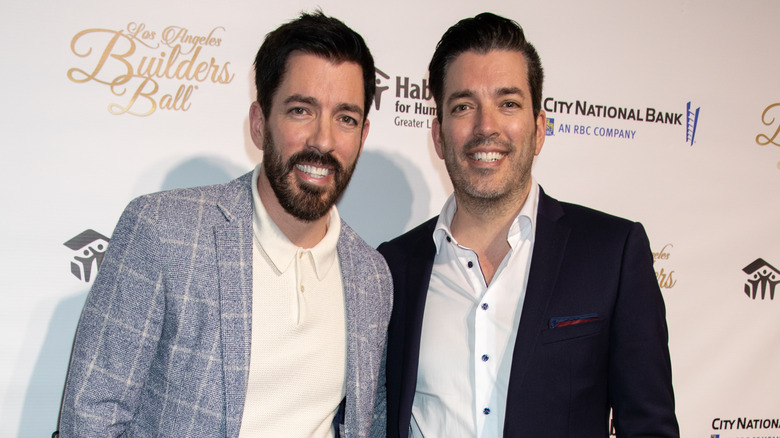 Ella Hovsepian/Getty Images
HGTV, the beloved network that has become synonymous with home improvement and real estate shows, was born from humble beginnings that eventually led to its widespread success. Its origins can be traced back to the Scripps Networks — now Discovery, Inc. — which launched the channel in 1994. Amid the myriad of television networks, this one has surpassed many of the rest — the network ranked fourth in viewership in 2022, only taking a backseat to Fox, ESPN, and MSNBC.
However, the well-known names who clinched fame due to their HGTV runs weren't always as successful as they are now. It may come as a surprise to learn that some of these HGTV celebrities faced the cold sting of rejection before achieving their current fame. Although some HGTV stars were turned down initially, the home renovation gurus did not let that stop them. The old saying is often true — when one door closes, another door opens. In the case of most of these HGTV celebs, the same door opened itself up again, giving them the path they needed to make it big.
Setbacks really are stepping stones to great things, and with some grit, these stars persevered and eventually proved themselves to be worth the HGTV stardom they've since claimed for themselves.
Drew and Jonathan Scott made the best of rejection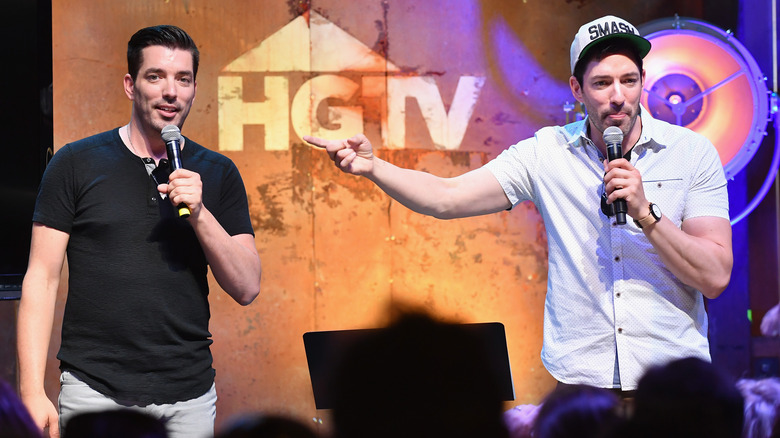 Jason Davis/Getty Images
As two halves of a dynamite duo, Drew and Jonathan Scott each bring something unique to the table. Drew has become known for his abundance of amassed real estate knowledge, while Jonathan brings expertise to the design and construction side of things. But before their meteoric rise, they weren't exactly the hottest pair in Hollywood (where they would eventually film their shows due to their busy schedules). The brothers had some stints with magician work and acting — both of which did not pan out. Drew and Jonathan were floundering financially, and the latter of the two even declared bankruptcy — and what's a better way to build up some funds than flipping houses? And so, the Property Brothers were born.
Unfortunately, it wasn't that easy. They attempted to bring their new side hustle to the screen, pitching their home improvement gig to several reality TV networks. However, their pilot was turned down by multiple networks, including HGTV, until a Canadian channel with a primarily female audience, the W Network, gave them a chance in 2011, according to The Wall Street Journal. While the brothers certainly have a knack for what they do, it's possible that their show was launched in part to give viewers some eye candy.
The show was an instant hit, earning top ratings. The network soon picked up the show to air in the U.S. It only went up from there. The franchise expanded, churning out spin-offs like "Property Brothers: Forever Home," "Brother vs. Brother," and "Buying and Selling." 
Chip and Joanna Gaines made it big after numerous rebuffs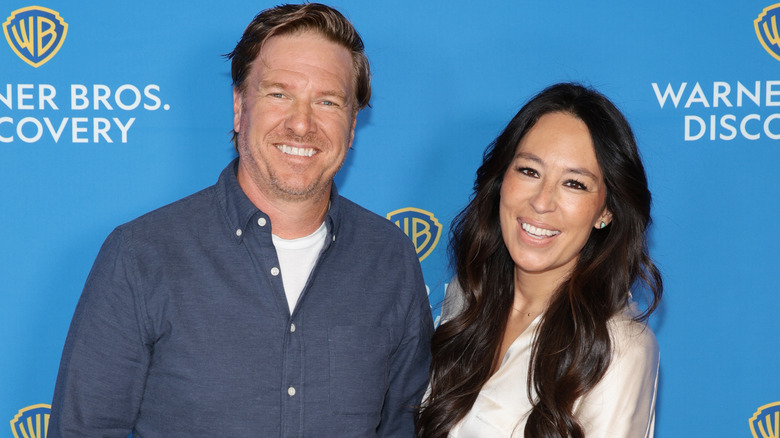 Dimitrios Kambouris/Getty Images
Even if you've never flipped through the HGTV channel or streamed "Fixer Upper," you probably still recognize Chip and Joanna Gaines. As you step into almost any Target around the U.S., you will see the couple's exclusive Target line, Hearth & Hand, in partnership with their lifestyle brand, Magnolia. Chip and Joanna were also named two of Time's 100 Most Influential People in 2019. 
Before the couple's rise to fame as the co-stars of the HGTV show "Fixer Upper," which aired on the network from 2013 to 2018 and revolved around the renovation of dilapidated properties into stunning homes, the two were initially rejected from the network — more than once. "The network was like no, no, no, no, no, yes. And that fourth or fifth 'no' that turned into a 'yes' is sort of how this whole thing started," Chip revealed at the Qualtrics summit in 2023.
"Fixer Upper," of which the pilot gave viewers a taste of the show in spring 2013, eventually got cleared for its first season, which aired in 2014. The show skyrocketed, and now the couple are multi-millionaires. In fact, they've garnered so much success that they now have their own network, The Magnolia Network, which they run with Warner Bros. Discovery.
Leanne Ford's stardom was delayed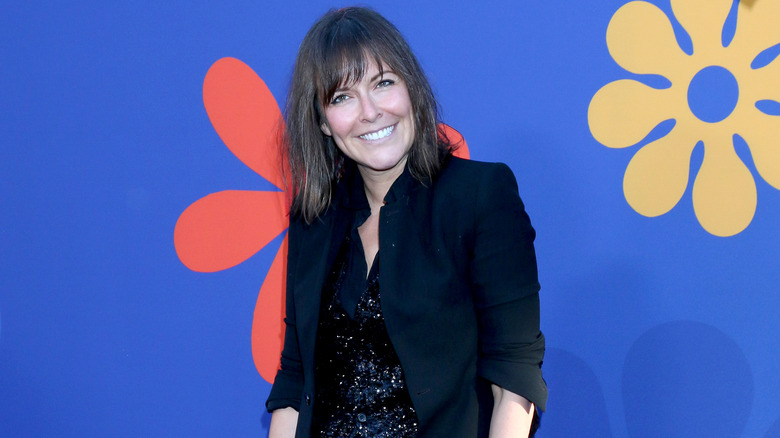 Kathy Hutchins/Shutterstock
If you've watched the first season of "Rock the Block" or "A Very Brady Renovation," then you've seen Leanne Ford in action. The Pittsburgh-based designer has an impressive lineup of accomplishments, including HGTV stardom, a furniture line, and a tell-all memoir. Her rise to fame is somewhat more recent compared to some of her colleagues (like the Gaineses or the Property Brothers), with her first show, "Restored by the Fords," debuting in 2016.
Ford kicked off her career by bringing old houses back to life in her hometown, which became the central focus of "Home Again With the Fords," a show that she and her brother, Steve Ford, would later host. But before her run on HGTV, she garnered national attention for her three completed interior design projects — one of which was restoring an old schoolhouse in Pennsylvania — and writing a blog about it. HGTV took notice and gave Ford a call, looking for a couple to star in a new home renovation series. The show would eventually be developed into the highly successful series, "Fixer Upper."
Leanne Ford's determination to be on the network paid off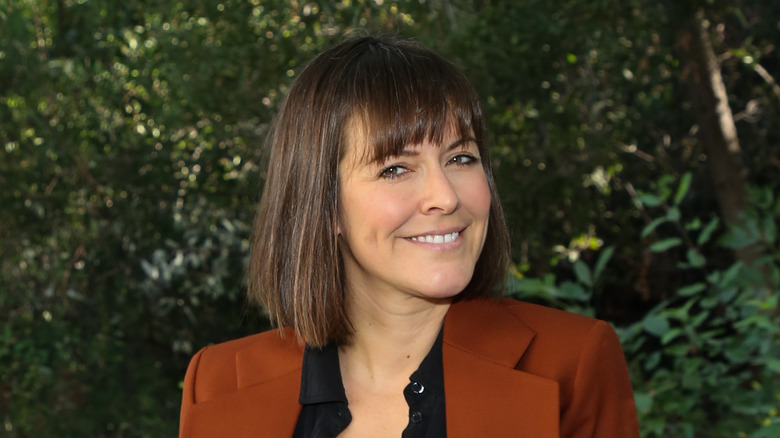 Paul Archuleta/Getty Images
Leanne Ford and then-husband Brad Shaffer were up for the starring roles in "Fixer Upper." However, Ford's first husband was not interested in being on camera, and eventually, the network moved on to Chip and Joanna Gaines.
As a last-ditch effort, Ford told the network that her brother was also a professional designer and could star in the show with her. It was still a no-go. About a year later, HGTV gave Ford another chance, asking her to film a sizzle reel — a 3- to 5-minute video that would serve as a preview of the potential show. She was ultimately rejected again, with the network literally citing that she was "too cool" in her ginormous fur coat and oversized lenses — whether it was a serious or sarcastic comment, we may never know.
The third time's the charm though, right? For Ford, it certainly was. Another year later, a producer reached out — again — to get another sizzle reel on the books. Finally, the Network agreed to push a pilot through. Beginning in 2016, "Restored by the Fords" aired on HGTV, and in 2021, "Home Again With the Fords" began airing as well. 
Christina Hall and Tarek El Moussa flipped around an almost flop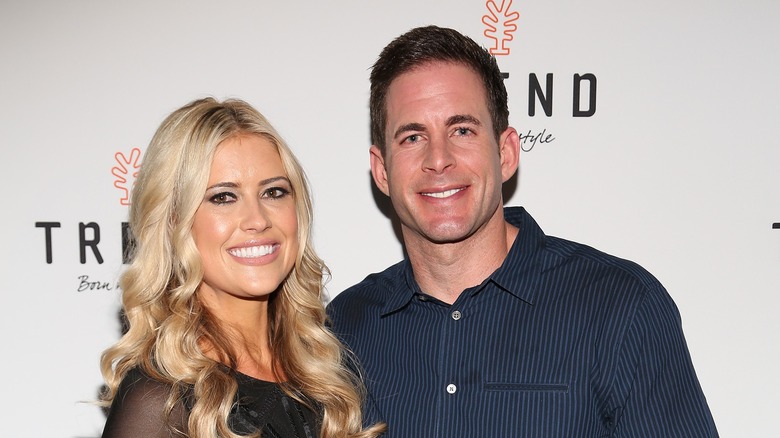 Alexander Tamargo/Getty Images
You may recognize Christina Hall and Tarek El Moussa from their long-running series, "Flip or Flop." The home renovation show premiered on HGTV in 2013 and featured the real estate expertise of Christina Hall and her then-husband, Tarek El Moussa. The pair flipped houses together in Southern California before landing the network gig, and they were quite good at it.
"Flip or Flop," which quickly became one of the top-rated shows on the network, followed Hall and El Moussa as they purchased distressed (but promising) properties and then attempted to quickly turn them around and sell at a profit. The focus of the show is often the challenges of a flip — tight timelines, unexpected repairs, budget constraints, and strategic decisions under pressure — and as the title suggests, not every project is a home run. Sometimes, it's a flop. Luckily for El Moussa and Hall, the show wasn't, but not everyone believed in them at first.
Tarek El Moussa explained how "Flip or Flop" came to be, telling Country Living, "We just started flipping houses and we took a long shot and sent a production company an e-mail. They liked us and said to send a home video. We did, and they liked it. A year-and-a-half later, HGTV picked us up for a pilot." However, before Season 1 had even wrapped, it was nearly canceled "because someone high up at HGTV thought it would fail," El Moussa revealed. Thankfully, that's not what happened.
Jessie Miller had a run on HGTV after several tries
St. Louis-based interior designer Jessie Miller made waves in her industry before her stint on TV. On top of winning multiple awards, including "Designer of the Month" by Wayfair, she broke into the network for all things home improvement: HGTV. The biggest stars to ever come from the network were rejected before their time came, and the same goes for Miller.
In 2011, she auditioned for "HGTV Star." The reality competition featured contestants vying for their own show, and they had to outdo their fellow designers to get there. Miller's first audition for the series was enough to get her to New York for production's final selection of talent but unfortunately not enough to land her a spot on the show. In a twist of fate, the network remembered her and asked her to appear in an episode of "The White Room Challenge," Miller told St. Louis Magazine.
Before she knew it, she was flying out to New York again for her final audition for the eighth season of "HGTV Star," where she would be one of 10 contestants. During her season, there were only 10 contestants instead of the usual 12, and filming took place in L.A. instead of the previous assortment of locations. Ultimately, that ended up being the last season of the series. Miller went on to place ninth in the competition, but that didn't curtail her success — her design firm continues to rake in business.
Brian Kleinschmidt and Mika McGee-Kleinschmidt overcame financial losses and HGTV rejection
Brian Kleinschmidt and Mika McGee-Kleinschmidt found themselves starting over after the recession wiped out their previous real estate ventures. Undeterred, Brian teamed up with builders to construct custom homes while Mika sold them. Their shared love for HGTV led them to pitch the network and hopefully bring their work to the small screen.
To their dismay, their pitch was shot down, but the couple refused to give up. They reworked their concept and presented a second pitch, which ultimately gained them widespread success. Their show, "100 Day Dream Home," premiered in 2020. As the first HGTV show based in Florida, they're putting Tampa on the map in the home design world — and the reality TV world.
All the homes featured on their series are in the Tampa Bay area, and their roots are strong. They have a strict 100-day deadline for building the houses, and as with many reality shows that add timelines to the chaotic mix, it serves up countless dishes of drama.