Jackie Kennedy And Marilyn Monroe Shared The Same Therapist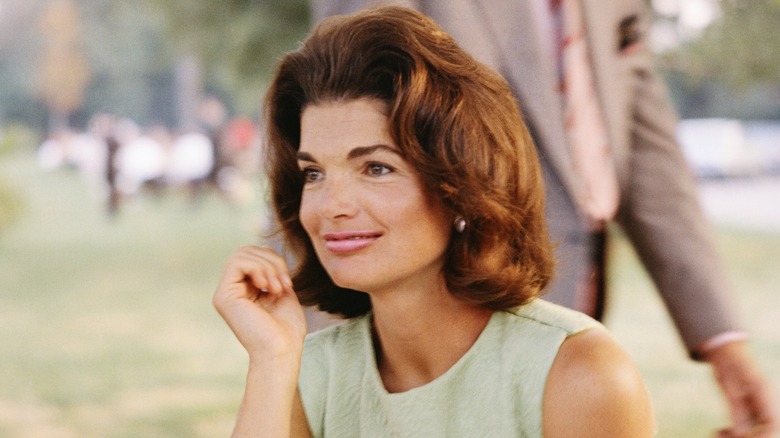 Michael Ochs Archives/Getty Images
We may receive a commission on purchases made from links.
Former First Lady Jacqueline Kennedy Onassis and Marilyn Monroe were anything but friends. After all, Monroe's alleged affair with John F. Kennedy was at the center of their acrimony. Jackie and JFK's marriage contained numerous stressors, so the former first lady was concerned about Monroe leaking details about her purported liaison with the president. "Marilyn was a loose cannon who could go public at any time, causing a scandal that would obliterate her husband's reputation, destroy her marriage and hold her up to public ridicule," author Christopher Andersen wrote in his book, "These Few Precious Days: The Final Year of Jack with Jackie."
Andersen also recounts a story where, after Monroe reportedly called Jackie to tell her she intended to become the second Mrs. Kennedy, Jackie clapped back, "Marilyn, you'll marry Jack, that's great ... and you'll move into the White House and you'll assume the responsibilities of first lady, and I'll move out and you'll have all the problems." While much discussed, Monroe and Kennedy's dalliance was never substantiated and surprisingly brief. Biographer Donald Spoto asserts that Monroe and JFK only got together on four occasions from 1961 to 1962 in his book, "Marilyn Monroe: The Biography."
Monroe died on Aug. 5, 1962, her tragic life ending at age 36. Just over a year later, JFK was assassinated on Nov. 22, 1963. By the early 1970s, Jackie was remarried, but the past was still very much on her mind. Given her bitter relationship with Monroe, Jackie was angry when she discovered that she and Monroe had the same therapist, Dr. Marianne Kris.
Jackie Kennedy believed her therapist should've disclosed the connection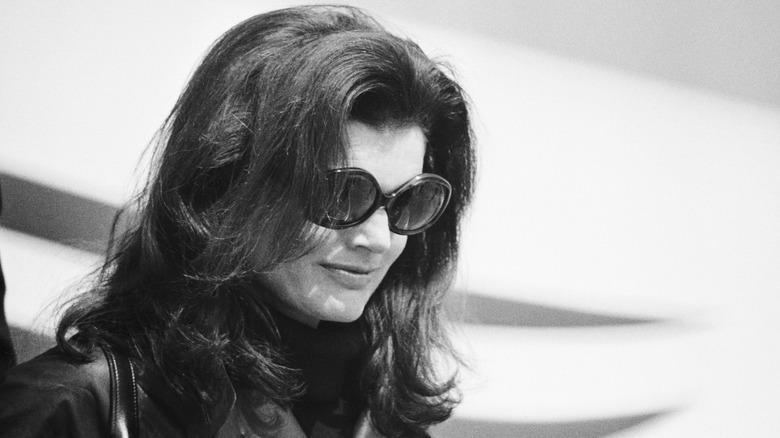 Bettmann/Getty Images
In his biography, "Jackie: Public, Private, Secret," author J. Randy Taraborrelli references notes from Jacqueline Kennedy Onassis's therapy sessions with Dr. Marianne Kris. "They addressed Mrs. Onassis's ongoing PTSD over the assassination, as well as certain nagging issues about their marriage," according to Patricia Atwood, Dr. Kris' former secretary (per People). Atwood said the notes show Jackie was continuing to work through her grief over John F. Kennedy's death, adding, "The way he died had completely robbed her of the right to hate him,' [Jackie] said."
Jackie was never the same after JFK's death. In 1964, she found herself contemplating suicide and empathizing with Marilyn Monroe. "I was glad that Marilyn Monroe got out of her misery," Jackie told a priest who was counseling her, per Vanity Fair. "If God is going to make such a to-do about judging people because they take their own lives, then someone ought to punish Him."
By the time she became one of Dr. Kris's patients in the 1970s, Jackie still felt Monroe's story was intertwined with her own. When she found out Monroe also had seen Dr. Kris, Jackie demanded to know why the therapist hadn't disclosed this. Citing doctor-patient confidentiality, "[Dr.] Kris said she felt no responsibility to inform her about any former patients in the same way she'd never reveal that she'd ever treated Jackie," recounts Taraborrelli's book. "How is this relevant?" queried Dr. Kris. Jackie then retorted, "How is that not relevant?"
This article contains mentions of suicide. If you or someone you know needs support now, call or text 988 or chat 988lifeline.org.
Marilyn Monroe included Dr. Kris in her will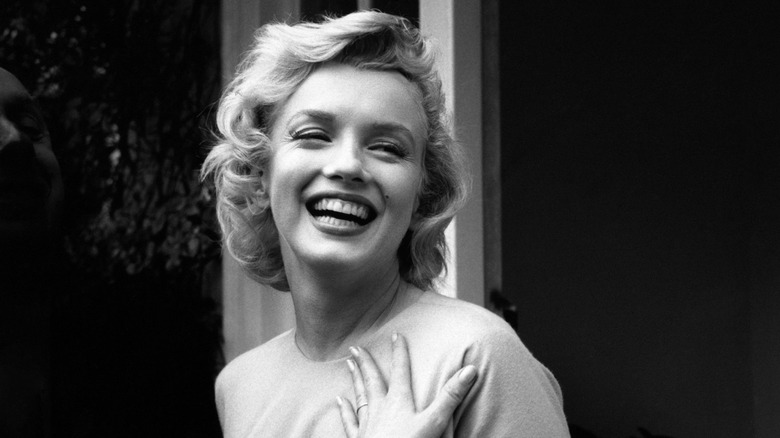 Evening Standard/Getty Images
Dr. Marianne Kris may have felt her association with Marilyn Monroe wasn't relevant due to the sizable gap between the time she treated the film star and Jacqueline Kennedy Onassis. Monroe wasn't Dr. Kris's patient at the time of her death in 1962, and Jackie didn't start seeing her until the 1970s.  Even so, Dr. Kris maintained a lifelong connection to her former patient, since she was bequeathed a quarter of the late Monroe's fortune. In addition to these two famous patients, Dr. Kris focused on treating children and intended to give her inheritance from Monroe to the U.K.'s Hampstead Child-Therapy Clinic. However, at the time of her death in 1980, Dr. Kris was embroiled in a legal struggle to access these funds. Ten years later, the case was finally settled and the money was given to the clinic. 
Besides a common therapist, Jackie and Monroe shared a common hairstylist: Kenneth Battelle. In one instance, Battelle worked with both women — the night of JFK's birthday celebration at Madison Square Garden. Despite Jackie's concerns about Monroe being loose-lipped with the press, Battelle reported Monroe had discretion on her mind that night. "Marilyn did not want me backstage with her," Battelle explained, per the biography "Kenneth: Shear Elegance." He added, "She said she was fearful of publicity. I don't know what she had in mind, but since I was doing both Marilyn and Mrs. Kennedy at the same time, I imagine it was about that."