The Career Advice Halley Berry Knew Not To Take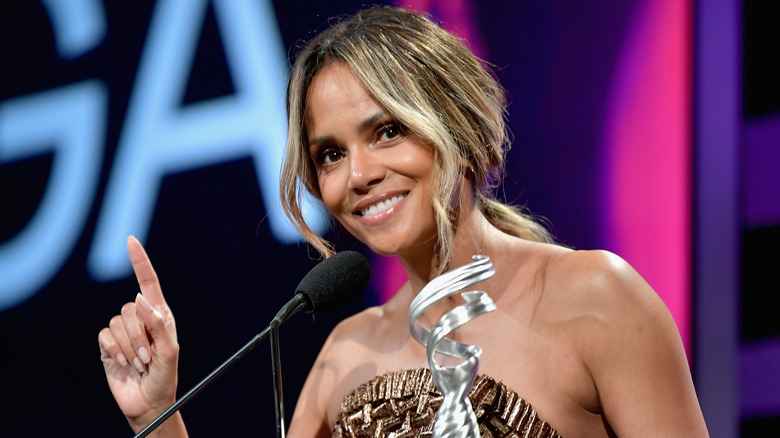 Amy Sussman/Getty Images
According to Halle Berry, not all words of wisdom are wise — especially when it comes to following your dreams. The Hollywood vet revealed to Entertainment Weekly against all guidance, there was some advice she knew not to follow.
"The worst piece of advice [I've been given was], 'Have a backup plan,' because if you have a backup plan, chances are you'll fall to your backup plan," Berry shared. "And if you really have a dream, I think you have to have blinders on, and you have to have only one goal, and you have to be relentless in your pursuit of that goal." Her mindset when she got that advice? "'Screw that! Not going to have a backup plan.'"
The Oscar-winning actor, director, and former model wouldn't have made it to the Academy Awards if she had given up on her dreams because of the advice she never followed. Berry hasn't been acting much anymore as she aims to do more work behind the screen. She made her directorial debut and starred in "Bruised," a gritty Netflix film that screened at Toronto International Film Festival in 2020.
Halle Berry's fascinating career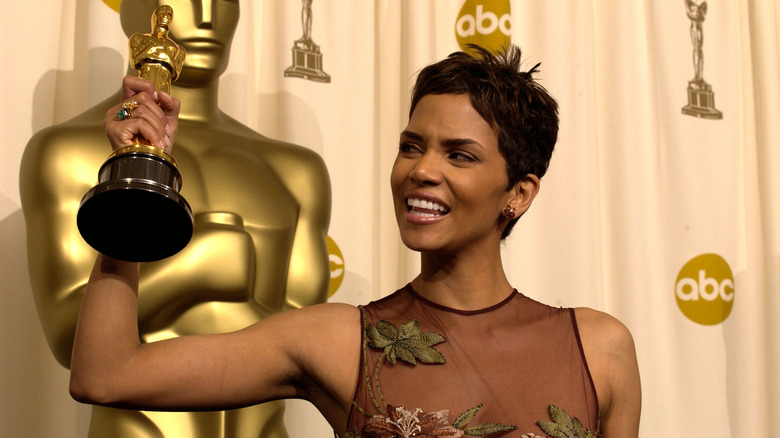 Steve Granitz/Getty Images
Berry has had an incredible journey throughout the length of her thirty-year career. The former Miss Teen America became the first Black woman to win Best Actress at the Academy Awards, for her role in "Monster's Ball" in 2002. This historic win catapulted Berry to legend status alongside other trailblazers such as Denzel Washington, Sydney Poitier, and Hattie McDaniel.
However, the Oscar win eventually left Berry feeling heartbroken once she realized that women of color were still being overlooked in Hollywood. "I question, 'Was that an important moment, or was it just an important moment for me?'" Berry explained to Variety. "I wanted to believe it was so much bigger than me. It felt so much bigger than me, mainly because I knew others should have been there before me and they weren't."
Since the win, the actor has gone on to land memorable roles in blockbusters such as "Catwoman," "X-Men," and "The Call". However, these roles did not allow Berry to tell the diverse stories she had hoped for. "Just because I won an award doesn't mean that, magically, the next day, there was a place for me. I was just continuing to forge a way out of no way," she told Variety. Often typecasted as a fierce, protective mother or the seductive heroine, it wasn't until her 2020 directorial debut "Bruised" that Berry truly crafted a role for herself.
The career advice Halle did take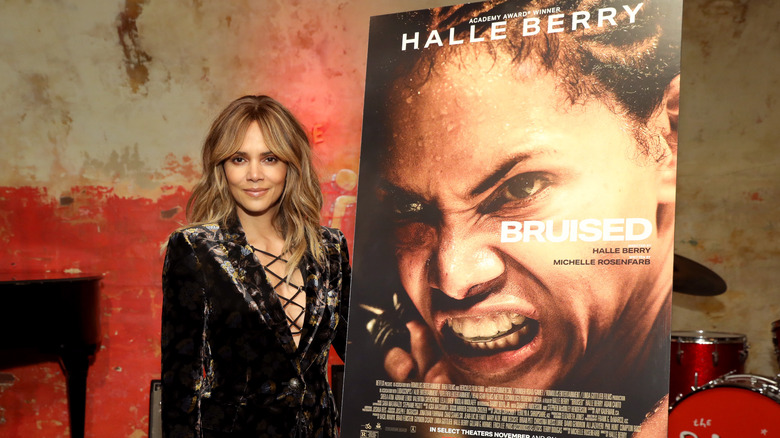 Monica Schipper/Getty Images
Berry has taken control of her career as of late, which is thanks to some beneficial advice, per Entertainment Weekly. "I would say it's been, 'March to the beat of my own drum. Run my own race.' I think those have been really important in life because one can get really sidetracked watching what the others are doing."
In "Bruised," Berry portrays a fallen mixed-martial arts fighter who must prove herself once again as she trains a new MMA star. The leading role in this independent film was originally meant for a 21-year-old Irish woman, the Oscar winner told NPR. But she fought to re-work the script and tackle a more underrepresented narrative, to truly convey the spirit of fighting.
In reference to this career pivot, Berry looks upon her determination as a meter for success. "These are things that I think, over the past 30 years, have been really fundamental in my ability to not only find success, but find peace while I'm on that journey," she reflected during her Entertainment Weekly interview. In pursuit of this new dream — to make an impact behind the silver screen — Deadline reported that the A-lister is currently co-producing and starring in "Maude v Maude," a female-directed action thriller, with Angelina Jolie.