Jessica Biel Teased Beverley Mitchell For Her NSync Obsession Before Marrying Justin Timberlake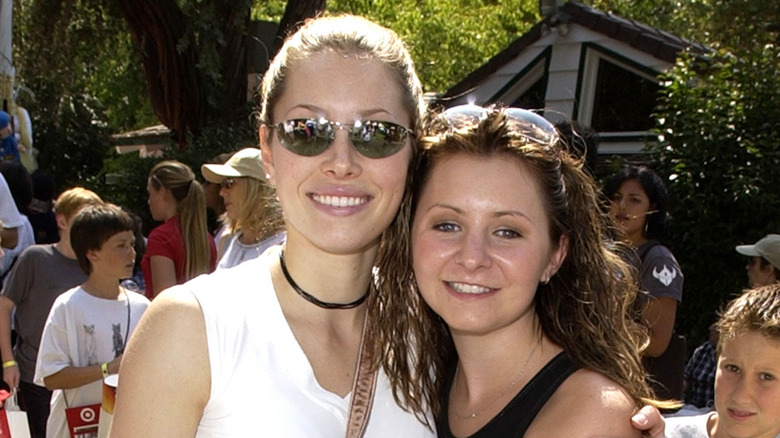 Steve Granitz/Getty Images
Beverley Mitchell and Jessica Biel grew up portraying sisters Lucy and Mary Camden on the hit TV series "7th Heaven." In real life, the pair had a close friendship that was very much like a sisterhood. The two would even fight like sisters, and Biel hilariously teased Mitchell about her love for the boy band NSync before ultimately becoming the wife of the group's breakout star, Justin Timberlake.
In 2018, Mitchell opened up about her youthful friendship with Biel, revealing that the pair had lots of laughs together while on set. "Pretty much every moment that Jessie and I were on set together was a favorite," the actor told Today. "We always had so much fun. I mean, you put us on set, and we just laughed, and we always blew through our scenes, which kind of was terrible because then we were done."
However, like real sisters, the pair also had their fair share of friction, like when they both developed a crush on their on-screen older brother Barry Watson or when would bicker after a long day at work. "[Biel] used to drive me fricking nuts, and we used to literally want to battle," Mitchell told Us Weekly in 2019. 
Jessica Biel wasn't a fan of NSync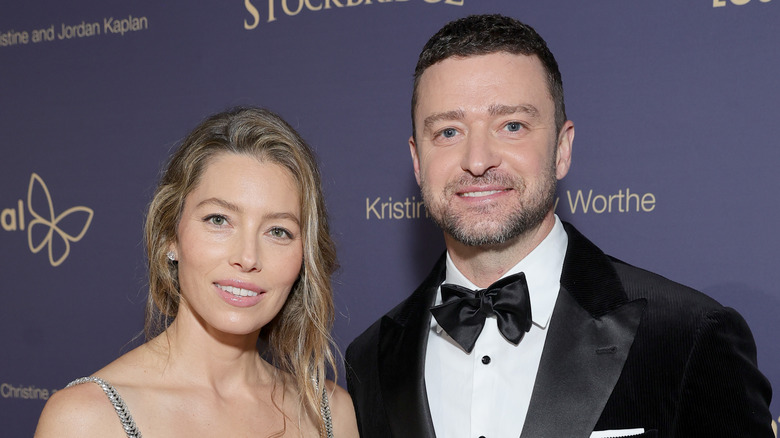 Matt Winkelmeyer/Getty Images
Beverley Mitchell was a huge fan of NSync growing up and would even hang out with the group, but, hilariously, Justin Timberlake's future wife Jessica Biel wasn't really into their music. "She had a very funny video about when she was not into 'NSync, and I can attest to that 'cause she used to make fun of me, so I always think it's funny," Mitchell told Us Weekly of Biel tying the knot with Timberlake. "I'm like, 'You used to always make fun of me when I used to hang out with the guys 'cause you're like, 'Ugh.' So, of course, it makes me laugh," the TV star added.
Biel and Timberlake first met in 2007 after NSync split up and he found fame with his solo career. The two began dating and after five years they walked down the aisle together. Today, they share two children together, Silas and Phineas. It seems that Biel may have even warmed up to NSync a bit after she was seen dancing to the group's song "It's Gonna Be Me" at a party in June 2023, per ET.
Jessica Biel and Beverly Mitchell are still close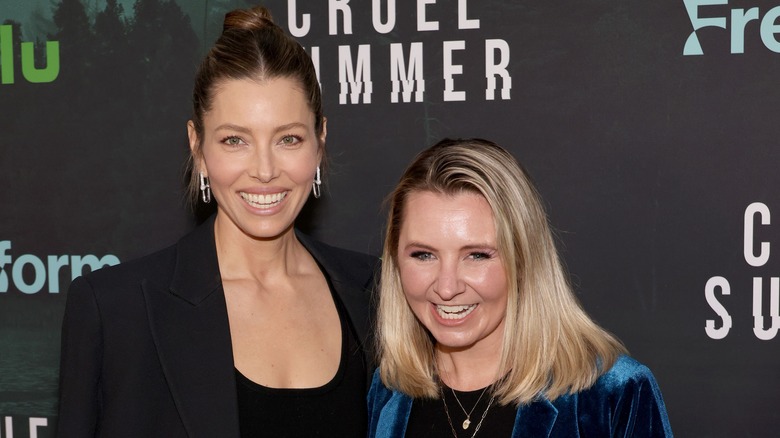 David Livingston/Getty Images
While Jessica Biel and Beverley Mitchell may have disagreed about their love for NSync in the past, it seems that it's all behind them. The former co-stars are still close friends and even spend time together with their families, including their husbands Michael Cameron and Justin Timberlake, but Mitchell's fangirl days are over now that she knows Timberlake personally. "I love Justin, but it's not a thing," Mitchell told Us Weekly of hanging out with the celeb. "Justin is Justin! If the kids hang out, cool. If he's there, cool. If Mike is there, cool. It's the same thing. It just depends on scheduling. It's just another day."
In May 2023, Mitchell and Biel reunited at a monster truck show, where "Buffy The Vampire Slayer" star Sarah Michelle Gellar was also in attendance. The trio were there with their families to enjoy the show, and couldn't resist getting a photo together. "The 90's but now mom edition!" Mitchell captioned her Instagram post. "So fun hanging out as badass moms at @monsterjam Mom points for the win!!! @sarahmgellar @jessicabiel I love you always and forever! Such a fun night!"
These days, Mitchell and Biel are living their best lives as mothers and wives while still cultivating their careers and ensuring that their friendship remains intact. Fans can now follow them on social media and, of course, see them in reruns of "7th Heaven" as well.