Why Lindsie Chrisley Has Her Siblings Blocked On Social Media (Spoiler: The Drama's Over)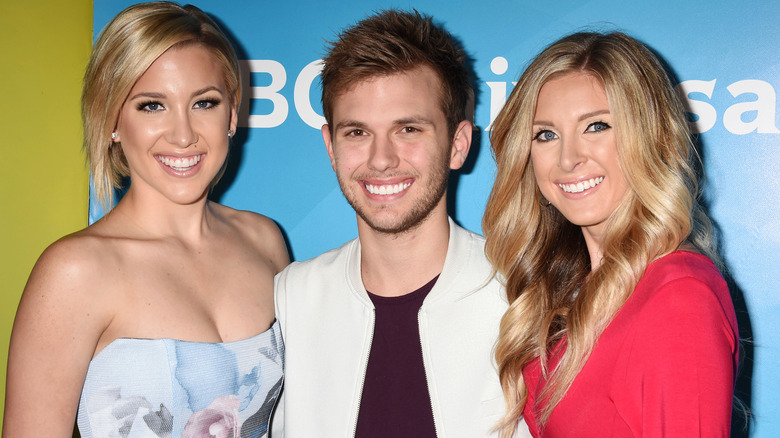 Jeffrey Mayer/Getty Images
Todd and Julie Chrisley's incarceration has seemingly brought the family closer together in solidarity with the couple. However, it appears that the Chrisley children still aren't in the best space. In fact, Lindsie Chrisley revealed that she has all of her siblings blocked on social media, with the exception of her older brother, Kyle.
The eldest Chrisley daughter made the revelation during a June 26 Instagram Q&A with her 672,000 IG followers. During the session, she revealed that while there is no bad blood with her siblings, Savannah, Chase, and Grayson were no longer able to see her content and vice versa. The decision, according to Lindsie, was for her own peace of mind. During the session, the former "Chrisley Knows Best" star confirmed that an incident of some kind led to the internet fallout, and Lindsie seemingly has no plans of removing them from the block list anytime soon, even if things do get back to normal with the group.
Lindsie Chrisley blocked her siblings after an argument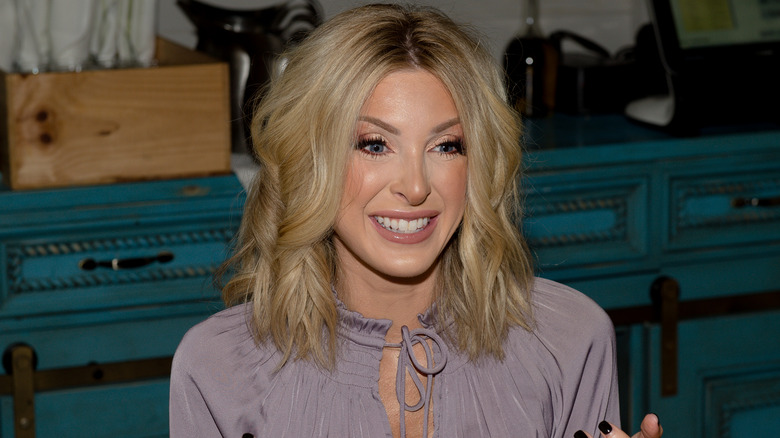 Marcus Ingram/Getty Images
While speaking with her fans several days ago, one follower asked Lindsie Chrisley why she and her popular siblings no longer follow one another on social sites. In a moment of transparency, Lindsie revealed that a dispute between the Chrisley children is what ultimately led to her doing a complete sweep of her IG.
"I blocked everyone in an argument since I didn't want to deal with it," she wrote. However, she maintained there was no current beef among the siblings, adding "No drama, though; everything is fine. We are all fine."
The mother of one did not elaborate on what sparked this latest feud, though it was not the first time the family went to war. In the past, their father, Todd Chrisley, has accused his eldest daughter from his former wife, Teresa Terry, of being jealous of Savannah, whom he shares with his current wife, Julie. He previously claimed that Lindsie was more private with her life, which is why she wasn't attracting the same fanbase that her sister did from being a regular on "Chrisley Knows Best" and "Growing Up Chrisley."
The drama may be over, but Lindsie and her family have a history of fighting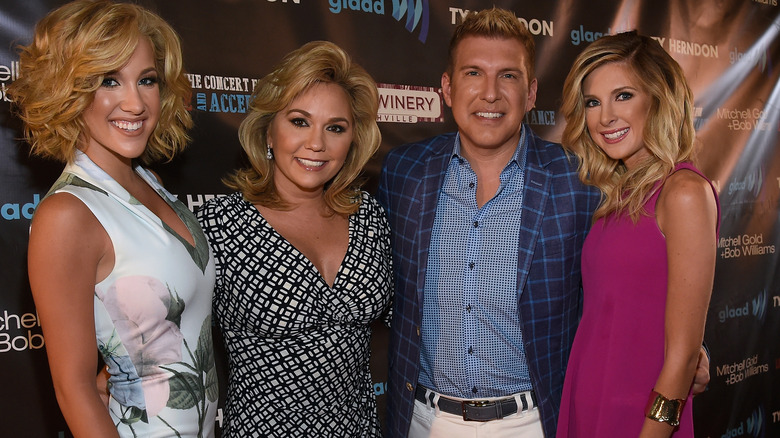 Rick Diamond/Getty Images
Savannah and Lindsie Chrisley's relationship has been rocky for several years. Despite reality maven Todd Chrisley claiming that envy was at the root of the sisterly rivalry, Lindsie let it be known that she didn't want any part of the spotlight that Savannah lives in. When speaking with Entertainment Tonight in late 2021, Lindsie shared that she would never reconcile with her family due to the allegations.
"I have a life outside of the public eye that I truly value. And there's nothing to be jealous of because they're on a reality TV show? I'm not envious of anyone who's on reality TV," she told the outlet.
In addition to a strained relationship with Savannah, Lindsie also feuded publicly with her father and brother Chase, accusing them of threatening to release a sex tape of her. Todd has denied this allegation and reached out to his daughter after finding out she was going through a divorce in 2016. Lindsie even testified on Todd's behalf in his fraud trial, which was a sign that the family had finally buried the hatchet. Unfortunately, it appears they've had a setback. Savannah has not yet responded to her sister's blocking spree, but it wouldn't be surprising if she did during an upcoming episode of her "Unlocked" podcast. Only time will tell.