Days Of Our Lives Steamy Affairs: EJ And Abigail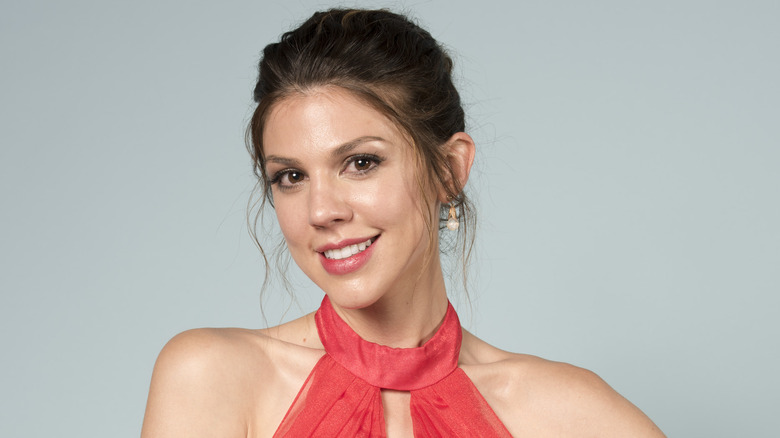 Michael Bezjian/Getty Images
"Days of Our Lives" fans have seen a lot of crazy and shocking storylines over the years. However, one of the most surprising came when EJ DiMera (then James Scott) opted to cheat on the love of his life, Sami Brady (Alison Sweeney), with the younger Abigail Deveraux (then Kate Mansi). It all started when EJ and Abby began to show signs of romantic sparks, and fans were conflicted about the plot, as Abigail had previously been romantically involved with EJ's younger brother, Chad DiMera (Billy Flynn). However, she found herself drawn to EJ and the two ultimately gave in to their feelings. Despite the fact that EJ was engaged to Sami at the time, he couldn't resist Abigail.
The couple began a torrid affair that shocked viewers and led to some of the soap opera's most steamy scenes. The story conveyed a high amount of passion between EJ and Abigail, as well as eliciting audience animosity toward EJ for being unfaithful toward Sami and Abigail for being a homewrecker. However, while the affair lasted, it was a huge attention grabber for fans, and nearly everyone had an opinion about EJ and Abby's forbidden relationship, including the scene when they hit the shower together and were nearly caught by Sami.
EJ and Abby's affair included a pregnancy scare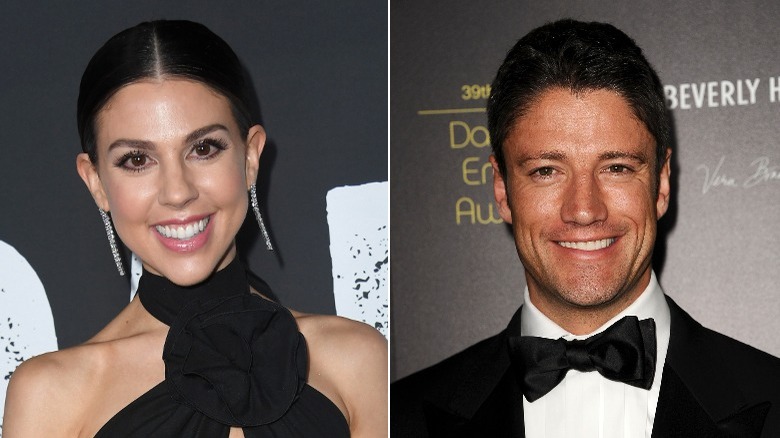 Jason Laveris & Albert L. Ortega/Getty
As Abigail Deveraux and EJ DiMera's affair went on, the situation grew more difficult. EJ was planning his wedding to Sami Brady while trying to hide his infidelity from her. Meanwhile, Abigail had a shocking pregnancy scare. She told EJ that she might be pregnant with his child, and things went from bad to worse. Eventually, the two had a pregnancy test done, and it revealed that Abby wasn't carrying EJ's child. However, the situation was cloaked in mystery, as EJ's father, the devious Stefano DiMera (Joseph Mascolo) had a phone call with Abigail's doctor that seemed to reveal he was up to something sinister. Stolen embryos are nothing new on "Days of Our Lives," so fans still wonder if EJ and Abby may have a child out in the world (via Soap Opera Spy).
While there was a sense of relief from both EJ and Abigail that they wouldn't have to deal with an unplanned pregnancy, they decided to call off their fling and return to their normal lives. However, that wasn't possible, because Sami found out that EJ and Abigail had been cheating behind her back, and she began to plot against the duo in order to get revenge for what they had done to her.
Sami's put her scheme into play quickly, and she tormented both EJ and Abby for months following the affair.
Sami got revenge on EJ and Abby for their betrayal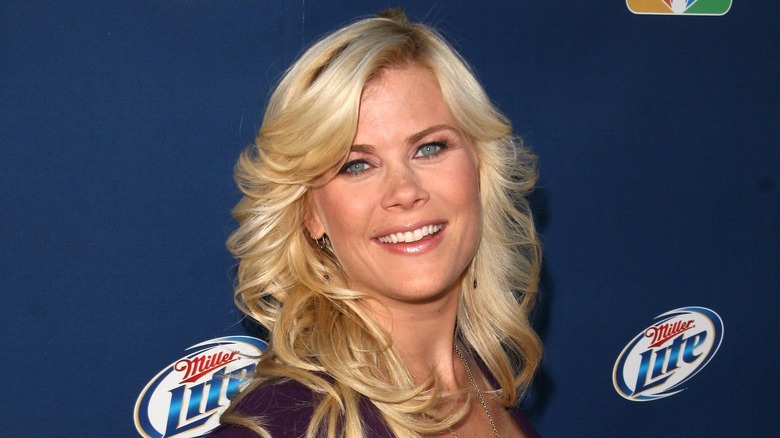 s_bukley/Shutterstock
After finding out about EJ DiMera and Abigail Deveraux's affair, "Days of Our Lives" fans watched Sami Brady strike back. Sami married EJ and then admitted that she knew about his affair for months. She then took revenge on EJ by setting him up for a crime that he didn't commit and putting him in jail. She also took control of his company and his fortune. When Sami went to visit EJ behind bars, she gloated about her plan for vengeance and revealed that things would get worse for both him and Abigail.
As for Abby, Sami verbally battered her husband's mistress as she revealed exactly what she thought about her. She also ensured that a photo of Abigail and EJ in a compromising position made its way to Abby's family members, who were obviously disappointed in her actions. Eventually, Sami did forgive EJ and the two got back together. Meanwhile, Abby moved on to Ben Weston (Robert Scott Wilson) and then ended up walking down the aisle with Chad DiMera.
Abby and EJ tried to forget about their affair once they became in-laws, and EJ helped Chad through Abigail's death in 2022 after she was murdered by Clyde Weston. Although EJ and Abby were never meant to be, their affair was a hot topic among fans who aren't likely going to forget the memorable storyline any time soon.