The Moment Monica Lewinsky's Crush On Bill Clinton Developed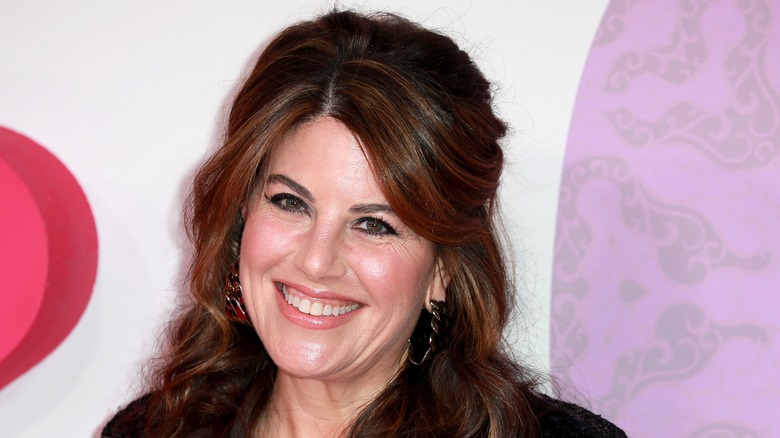 Fred Duval/Shutterstock
Few affairs have shaken the world quite as much as Bill Clinton and Monica Lewinsky's. For years, many have wondered how things got started between the two. In the documentary, "The Clinton Affair," Lewinsky detailed how her crush on the then-president began. "I didn't get it until the first time I was really in his presence. I was struck in a way that he had this ability to hold everybody who was there," she recalled. "Everybody is sort of starry-eyed in his presence." 
At the time, Lewinsky was an unpaid 22-year-old intern in the White House, while Clinton was the most powerful man in the world at 49. As her attraction to him continued developing, Lewinsky flirted with Clinton without expecting to get anything out of it. She also recalled how he was distant the first time they met, but the second time, she felt the weight of Clinton's attention as he shook her hand for far too long.
She wanted to feel that attention again on their next encounter, so she went home to get the suit she wore to their second meet, and it worked. In 1995, the government shutdown brought them closer as Lewinsky performed late-night pizza deliveries to the Oval Office. In the documentary "Monica in Black and White," she further elaborated on how it all started, and how the affair became Lewinsky's greatest regret.
Monica Lewinsky didn't think she'd fall in love with Bill Clinton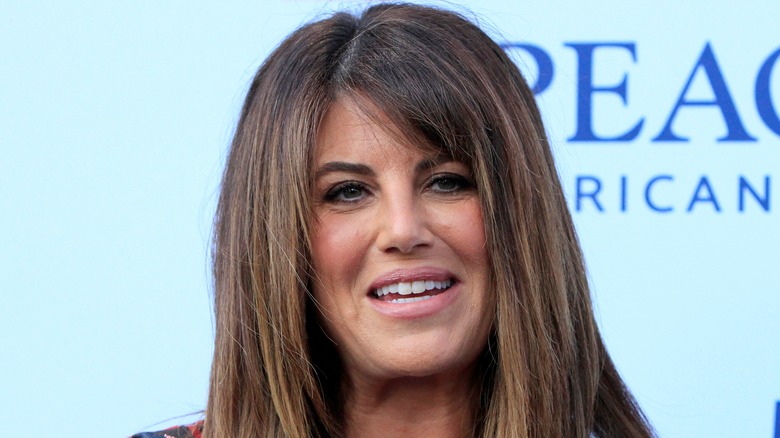 Kathy Hutchins/Shutterstock
According to the former White House intern, "There was sort of this mutual thing going on, so I sort of blurted, 'I have a crush on you.'" She added, "And he smiled and said, 'Well, do you want to come into the back office?'" When the affair started, Monica Lewinsky thought it would just be a fling with Bill Clinton, but her feelings deepened as the relationship progressed. They moved from just a sexual relationship to an almost friendly state where they talked about their upbringings, joked around, and Lewinsky even offered him some political advice. 
But she wasn't sure if Clinton felt the same way, so she confronted him about it, demanding to know why he never seemed to ask her any questions about her life. Clinton apparently told her that he "cherishes the time that he had with me," (via The Washington Post). During their 18-month relationship, they had multiple sexual encounters. Many believe that the White House staff caught wind of the affair and transferred Lewinsky to the Pentagon, but that didn't stop them. 
In May 1997, the affair finally drew to a close when Clinton decided to make a more concerted effort to remain faithful to his wife. But, a few days after his relationship with Lewinsky ended, the Supreme Court announced that they would proceed with the sexual harassment charges filed by Paula Jones. She joined the string of women who accused Clinton of sexual misconduct. 
Several women have spoken up against Bill Clinton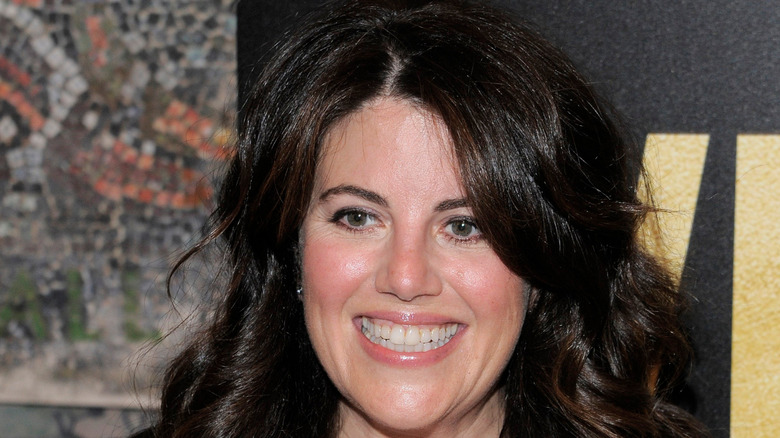 Ron Adar/Shutterstock
In 1994, former Arkansas state employee Paula Jones accused Bill Clinton of exposing himself to her and demanding sex. Jones initially said she wanted an apology from Clinton alongside $700,000 in damages. But after a lot of back-and-forth, they reached an out-of-court settlement of $850,000 with no apology. Elsewhere, TV news reporter Leslie Millwee claimed that in 1980, Clinton inappropriately touched her on three occasions.
Juanita Broaddrick, a nursing home administrator, also accused Clinton of raping her when he was the Arkansas Attorney General. Their paths first crossed when Clinton visited her nursing home and told her to give him a call if she was nearby. When Broaddrick attended a seminar in the area, she asked Clinton to meet at a coffee shop, but he changed the location of the meeting to his hotel room. When she got there, he allegedly raped her. 
As Broaddrick told BuzzFeed News, "There was no remorse. He acted like it was an everyday occurrence. He was not the least bit apologetic. It was just unreal." She also claimed that Hillary Clinton tried to silence her. The couple's attorney, David Kendall, labeled Broaddrick's claims as false. Out of all these allegations, Clinton has only admitted to consensual affairs with Monica Lewinsky and Gennifer Flowers. In a CBS interview, the former president gave his reasons for the Lewinsky affair: "I think I did something for the worst possible reason — just because I could." 
If you or anyone you know has been a victim of sexual assault, help is available. Visit the Rape, Abuse & Incest National Network website or contact RAINN's National Helpline at 1-800-656-HOPE (4673).