What Meghan McCain Actually Thought Of Alyssa Farah Griffin Taking Her Spot On The View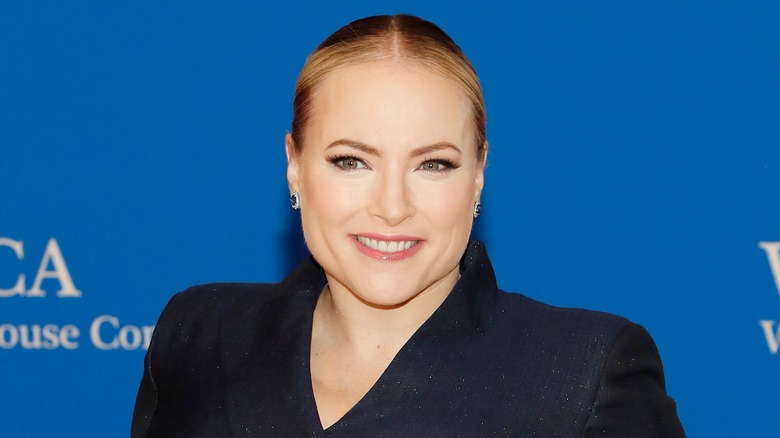 Paul Morigi/Getty Images
Meghan McCain's decision to leave "The View" after four years came as a shock both to her viewers and her co-hosts alike. Though the outspoken commentator originally claimed that she wanted to spend more time with her husband and newborn daughter, McCain later revealed her real motives in an interview with Variety. The show, claimed McCain, created a "toxic work environment" where she felt consistently disrespected for her conservative viewpoints. 
According to the former co-host, she was "talked to like a child and a brat" by both staff and hosts — Joy Behar in particular — and it was negatively affecting her mental health. Even after McCain's departure, former colleague Sherri Shepherd shaded her on "Watch What Happens Live." Asked for her thoughts on "the most disappointing guest" of the show, she quipped, "Oh, I don't — McCain — know," (via ET). After an extensive search, the producers finally announced the new cast when Season 26 launched in September 2022: Alyssa Farah Griffin and Ana Navarro, both frequent guest hosts on the show, would be joining the table. 
During an interview on "Andy Cohen Live," McCain admitted to gloating: "It took a year and two people to replace me, which makes me feel good and I get to take that." Still, she refused to bad-mouth Griffin, a former Trump staffer. Explaining she doesn't know her personally, McCain added, "I don't want to say anything negative about someone who's doing that job right now or after. I swore I would never do, quite frankly, what Sherri just did to me." 
Alyssa Farah Griffin went from the White House to The View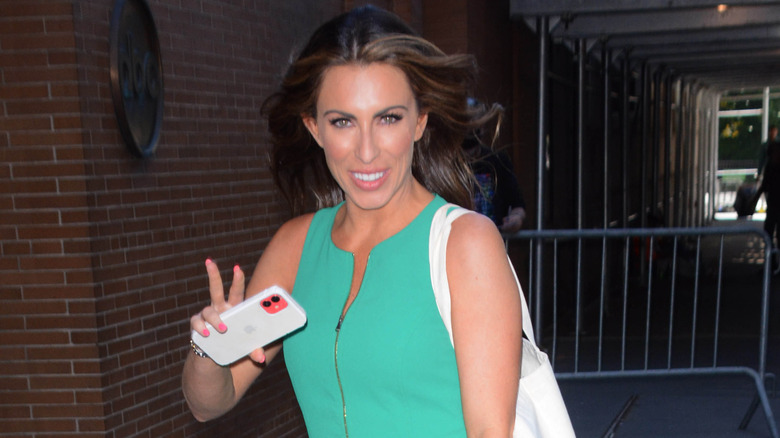 Patricia Schlein/star Max/Getty Images
Georgetown-educated Alyssa Farah Griffin once held several positions in the Trump White House; first as the press secretary to the Department of Defense, then as press secretary to then-vice president Mike Pence, and finally as the president's communications director. She has since become a vocal critic of Donald Trump, acknowledging on "The View" that she "aligned with the wrong people," (via EW). She was particularly outraged over Trump's refusal to admit the 2020 election results were legitimate, even after the January 6 attack on the Capitol. 
In an interview she gave as part of the probe into the insurrection, Griffin recalled the president admitted to losing to Joe Biden, yet continued to urge supporters to protest the results (via CNN). Now, Griffin is one of the conservative voices on "The View" offering a balance to outspoken liberal co-hosts like Joy Behar and Whoopi Goldberg. Per ABC7, Behar applauded the move when it was announced in 2022: "There's an audience out there of people who don't agree with me, and they should be represented also."  
Meghan McCain, happy not to be at the table anymore, told Andy Cohen, "I wish her the best of luck. It's very hard, it's going to get harder when midterms come, and I wish her success." At the same time, however, she couldn't resist pointing out that she and Griffin run in very different social circles — and their fathers have a lot to do with that.
Meghan McCain and Alyssa Farah Griffin's fathers were very different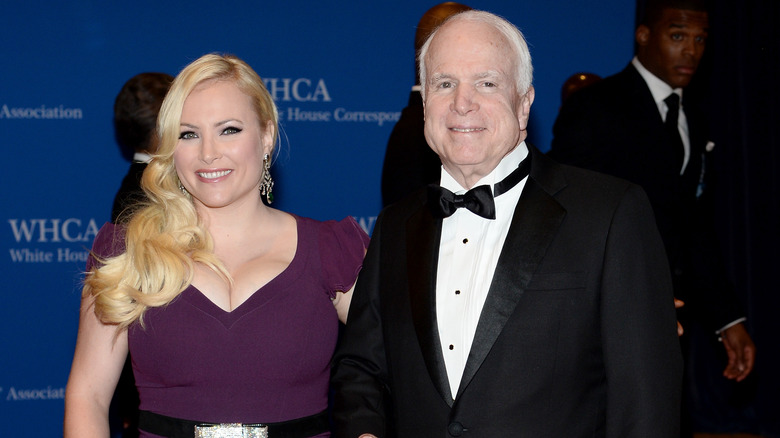 Dimitrios Kambouris/Getty Images
Meghan McCain obviously comes from a famous family: She's the daughter of the late Sen. John McCain, a decorated Vietnam veteran and POW who went on to serve in Congress for more than 30 years. As a centrist Republican, he gave Barack Obama a good fight during his presidential run in 2008 and John was highly respected by people on both sides of the political fence — with one notable exception. Donald Trump frequently bashed the senator's policies and war record, scoffing, "I like people who weren't captured," (via CNN). 
Unsurprisingly, Meghan has made it clear that she's no fan of the former president. Alyssa Farah Griffin's father is also famous but for very different reasons. Journalist Joseph Farah is the founder of WorldNetDaily, a far-right outlet with unabashedly pro-Trump views and conspiracy theories surrounding the COVID vaccine and Obama's citizenship. In her interview with Andy Cohen, McCain called Farah "a homophobe and racist who founded birtherism. ... [But] that's not necessarily a reflection of [Griffin]."
The new "View" host would certainly agree. When she married Justin Griffin in 2021, Alyssa revealed on the show that her father and stepmother had declined to attend the wedding because of her opposition to Trump, her former boss. "I love them ... But if they didn't want to be there, why would I interrupt my special day by trying to have them there?" she reasoned (via the Daily Mail).