Inside Meghan McCain's Decision To Leave The View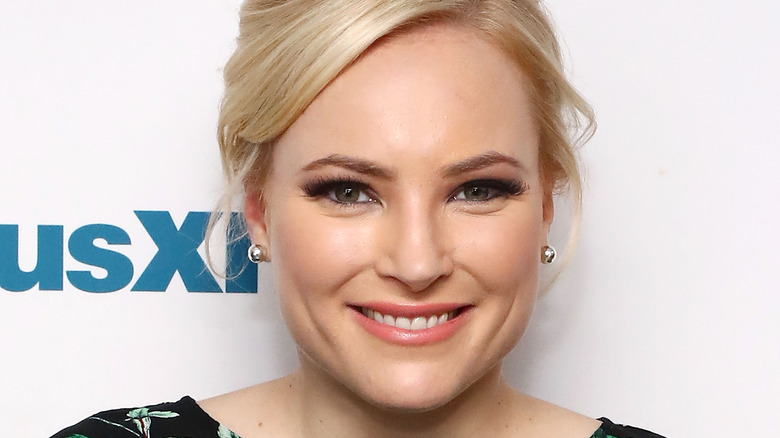 Astrid Stawiarz/Getty Images
Meghan McCain, the outspoken and often-controversial daughter of late Senator John McCain, decided to leave her hosting job at ABC's daytime chat fest "The View"  despite reports that ABC and its parent company, Disney, wanted her to stay.
McCain made the announcement live on the July 1, 2021 show, although The Daily Mail broke the news earlier in the day that she was going to resign on air. McCain made a long statement explaining that she came to her decision after living in Washington, DC.. for the past year. "The View" tapes in New York.
"This was not an easy decision," she said, according to ABC7. "It took a lot of thought and counsel and prayer and talking to my family and my close friends and you know, look, COVID has changed the world for all of us and it changed the way — at least for me — the way I'm looking at life, the way I'm living my life, the way I want my life to look like ... I came to the D.C. area, which is where my husband and I have always split time, and it's where I grew up splitting time, and we have this incredible life here," she said. "We're surrounded by my family, his family, by friends, by this incredible support unit. And I think as any new mom knows, when I think about where I want Liberty to have, you know, her first steps and her first words, I just have this really wonderful life here."
ABC tried to get Meghan McCain to stay on The View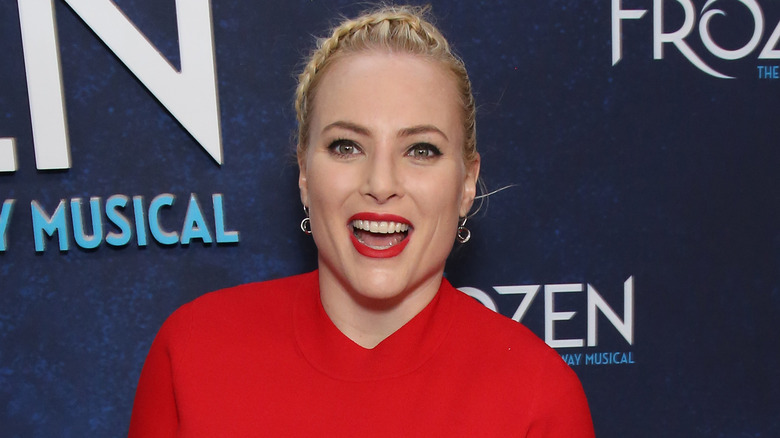 Walter Mcbride/Getty Images
Page Six reports that ABC wanted Meghan McCain to remain with the show. "ABC begged for her to stay [and] she said, 'No — I'm done! I'm not staying anymore,'" a source told Page Six. "They even offered a contributor role on ABC News, which she turned down." The insider also added, "She's just had enough. She doesn't need it anymore — she really doesn't need it.
McCain joined "The View" in October of 2017 after a stint as an ABC News contributor who made appearances on both "Good Morning America" and the Sunday news program, "This Week," according to her ABC bio. She went through her pregnancy on the show remotely during the pandemic, and gave birth to her daughter, Liberty Sage, in September of 2020 (via USA Today).
After McCain made her announcement with the world watching, ABC put out a magnanimous statement about her end-of-July departure that reads as follows:
"For the past four years, Meghan McCain has brought her fierce determination and vast political knowledge and experience to 'The View.' She recently came to us with her decision to depart the show at the end of this season, a difficult choice that she made for her and her family that we respect and understand. We wish the best for Meghan as she plans her next chapter, and thank her for the passion and unique voice that she shared with us and our viewers each day" (via ABC7).
Meghan McCain never failed to speak her mind during her three years at The View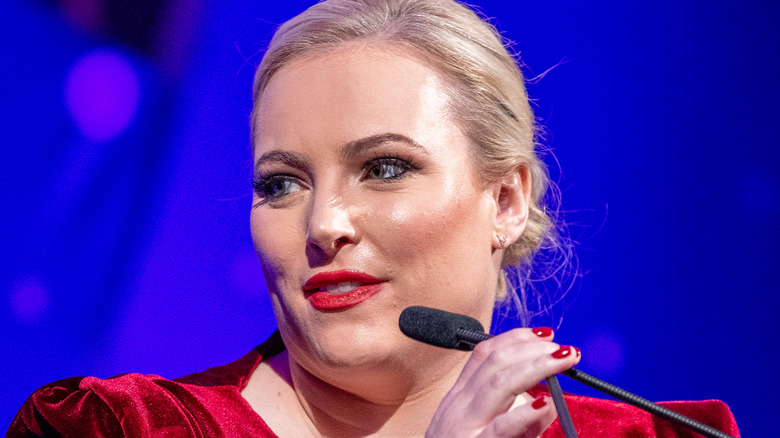 Roy Rochlin/Getty Images
Meghan McCain came by her job at "The View" after years of always being vocal about her own views via her blog, books, opinion columns in various publications, and cable news commentary. McCain has published three books during her career. In 2008, she released a children's book called "My Dad, John McCain." In 2010, she wrote "Dirty Sexy Politics: A True Story," and in 2011, "America, You Sexy B****: A Love Letter to Freedom" was released (via ABC.com).
The conservative Republican has often created backlash with her political views, as she did the day before McCain made her surprising announcement, when she spoke out about the lack of bipartisanship she perceives from the Biden administration, saying: "This administration has promised an emphasis on bipartisanship but so far the only real example has been my mother, who has just been named a U.S. Representative to the U.N. Agencies for Food and Agriculture," referring to her mother Cindy McCain's June 2021 White House nomination from President Biden (via The Daily Beast).
McCain said she started living in D.C. on a more permanent basis when she was pregnant because her doctor told her to leave New York due to the coronavirus pandemic and not yet knowing what the effects of COVID would be on pregnant women (via ABC7). New York was the first city to be hit hard with COVID cases and deaths when the pandemic first began.