What Happened To Riley Keough's Ex-Fiancé Alex Pettyfer?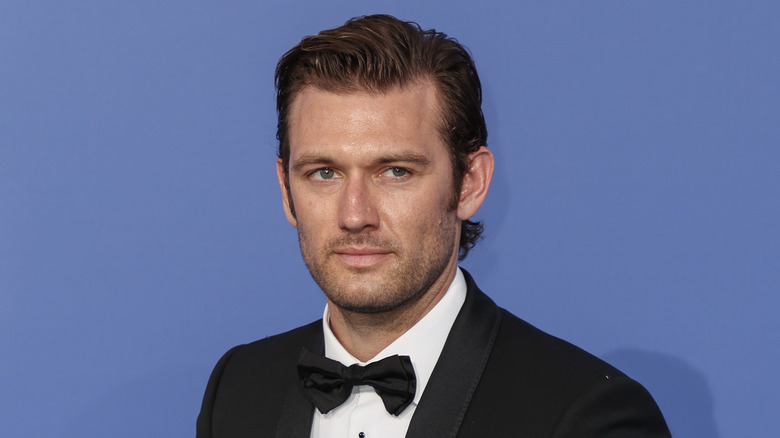 Mike Marsland/Getty Images
Before "Daisy Jones & the Six" star Riley Keough was married to her husband Ben Smith-Petersen, Elvis' granddaughter was in a relationship with her "Magic Mike" costar Alex Pettyfer. In 2011, Pettyfer's career was on the rise and was lauded as the next big thing after starring in the film "I Am Number Four" and, later, "Magic Mike." Keough and Pettyfer got together in October 2011, and their relationship moved fast but ended quickly. The two became engaged in March 2012 and were over by 2013.
In a 2018 interview with Radio Andy, Pettyfer revealed that the pair had an instant connection saying, "She was the first woman in my life that I fell in love with at first sight." He also disclosed that the relationship ended mainly due to Pettyfer's phobia of flying, which prevented him from visiting Keough on the set of her film "Mad Max: Fury Road."
However, the dissolution of their romance was not the only blow to Pettyfer. Even before his breakup with Keough, Pettyfer had developed an infamous reputation in the entertainment industry, with one source telling The Hollywood Reporter that "he was a nightmare and irrational. He had no body of work to remotely justify his behavior." While Pettyfer continues to nab roles, the momentum of his early career fizzled out.
Alex Pettyfer on his bad reputation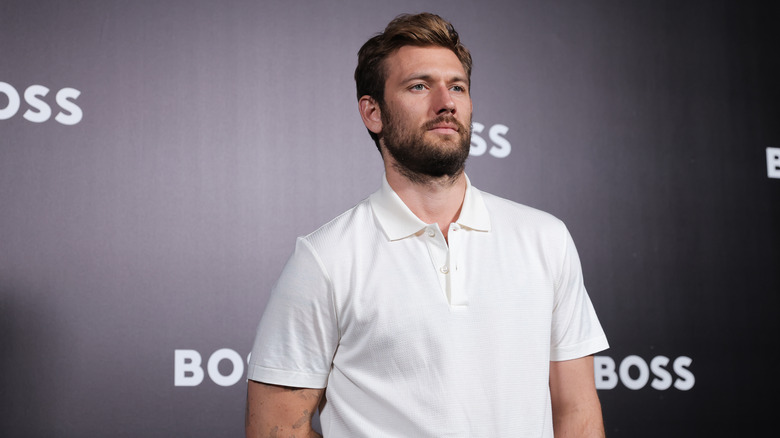 Victor Boyko/Getty Images
Alex Pettyfer's on-set troubles are said to have begun while he worked on "I Am Number Four." Pettyfer, who was then 20 and a relatively unknown actor, clashed with D.J. Caruso, the film's director. Pettyfer reportedly also caused trouble on the set of his 2011 film "Beastly." This behavior continued while he worked on "Magic Mike," and Pettyfer was excluded from the film's sequel "Magic Mike XXL." In 2015, on the Bret Easton Ellis Podcast, Pettyfer revealed that he and Channing Tatum did not have a good relationship and blamed himself for it, per ABC News. 
Pettyfer said that due to his reputation working on his previous films, Tatum did not want to hire him in the first place. As a result, Pettyfer kept to himself, which he believed gave the film's cast and crew the wrong impression. With that said, one of the last big films he did was 2016's "Elvis & Nixon."  In 2018, he directed and starred in the film "Back Roads."
While promoting the film, he opened up about his reputation to Variety and said, "I was never difficult." Before adding, "I was always on time and knew my lines. But I think it's the aura you put out in the world that people can sense. I probably did not have the appreciation I should have had for the position that I was in." Since 2018, he's starred in smaller projects, including films like "Collection" and "The Infernal Machine."
He married model Toni Garrn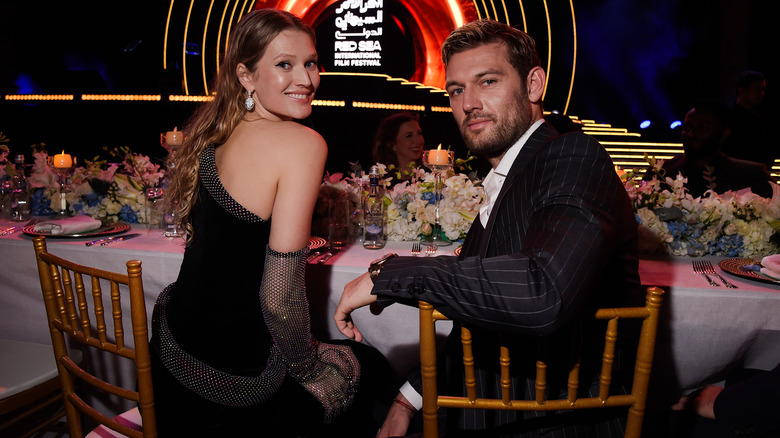 Eamonn M. Mccormack/Getty Images
Although his relationship with Riley Keough did not work out, Alex Pettyfer went on to find love with Victoria's Secret Angel Toni Garrn in 2018. The two later starred together in the sci-film "Warning." Pettyfer and Garrn married in October 2020. Their daughter, Luca Malaika, was born in July 2021, with Garrn revealing her birth on Instagram. In the post, Garrn wrote, "She immediately stole our hearts forever." Less than a year later, Pettyfer and Garrn renewed their vows in Greece. However, the happiness was short-lived.
In April 2023, Garrn announced on her Instagram story that their marriage was over. She said (via People), "Alex and I have made the very difficult decision to divorce." Garrn added, "We will continue our relationship as friends and co-parents to our angel Luca. Please respect our privacy during this sensitive time." There's no word on why the couple decided to call it quits. According to IMDb,  Pettyfer has several upcoming projects in the works at the time of this publication, including the Guy Ritchie-directed film, "The Ministry of Ungentlemanly Warfare."