Inside Riley Keough's Relationship With Her Husband Ben Smith-Petersen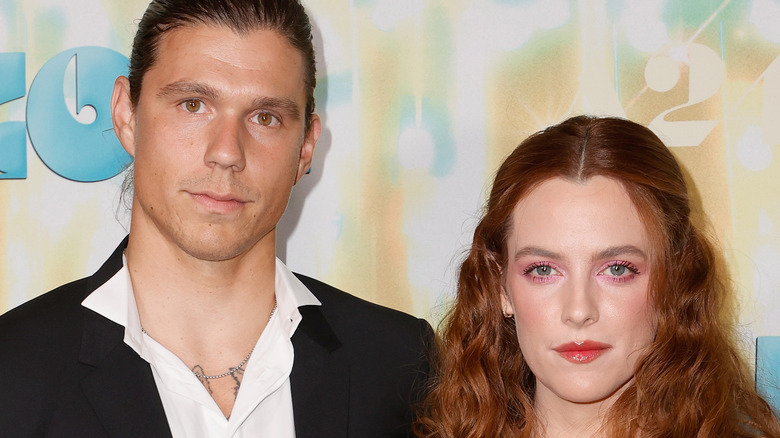 Frazer Harrison/Getty Images
Riley Keough and her husband Ben Smith-Petersen have been married since 2015. The pair co-starred in the movie "Mad Max: Fury Road" together, but met only briefly while on set; in fact, they didn't have the opportunity to grow closer until meeting back up in Australia for reshoots for the movie. At that point, Keough later admitted, she had the opportunity to get to know Smith-Petersen in a new way.
Things between the two went fast, and they were engaged six months after making their relationship official. They have been together for nearly a decade, and their relationship has weathered good times and difficult times, especially the 2020 death of Keough's brother Benjamin and the 2023 death of her mother Lisa Marie Presley. Keough and Smith-Petersen secretly welcomed a daughter, a fact that was made widely known at the January 2023 memorial service for Presley.
Here is a look inside Riley Keough's relationship with her husband Ben Smith-Petersen.
Riley Keough and Ben Smith-Petersen met on the set of 'Mad Max'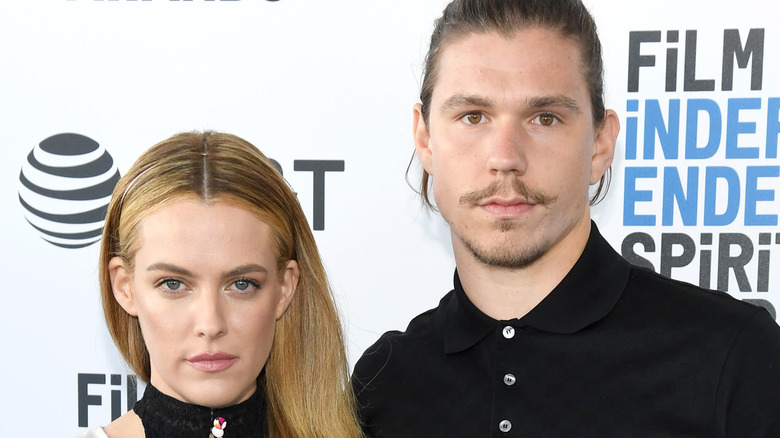 Kevin Mazur/Getty Images
As a child born of two entertainers and the grandchild of one of the most famous people of all time, it's little wonder that Riley Keough has gone into performing on her own. Keough was in Australia for "Mad Max: Fury Road" reshoots when she met Ben Smith-Petersen, the actor who played the Doof Warrior in the film. As she later recalled, they had met briefly while shooting the film originally, but reshoots gave them the opportunity to get to know one another better.
Keough later told USA Today that the pair moved pretty fast. She said, "Two weeks into dating him, we were at a gas station and I was like, 'I could see myself having kids with this person.' It was kind of like I knew I was meeting my husband. It was very cool."
In an essay she penned for British Vogue, Keough also shared that she wasn't exactly in the best place to meet someone new. As she put it, she had just ended a relationship that she "needed to recover from" and the last thing on her mind was meeting the man she would marry. Remarkably, the pair got matching tattoos on the third day they spent together, and had a series of adventures in the days that followed. 
Riley Keough and Ben Smith-Petersen got engaged and married quickly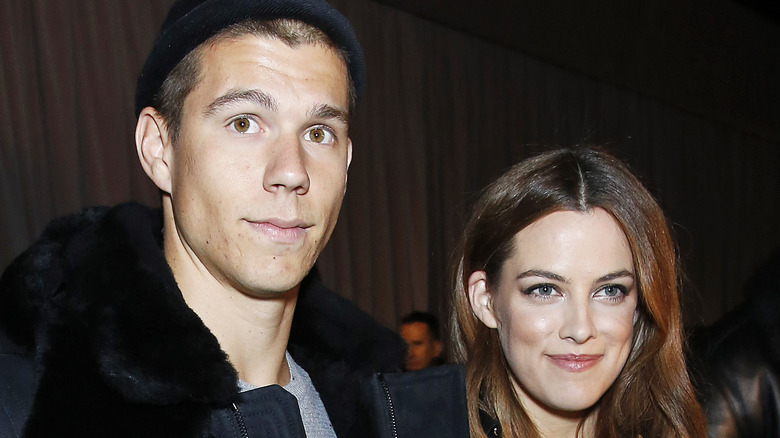 Darren Gerrish/Getty Images
When Riley Keough says that she just knew Ben Smith-Petersen was the man for her, she isn't kidding around. After their whirlwind romance in 2013, the two announced their engagement the following year. Smith-Petersen shared the news in a since-deleted Facebook post of the two of them that featured Keough brandishing her engagement ring. He captioned the photo, "So that happened..." (via E! News).
Keough later explained in an essay for British Vogue that they began living together two months after they met, and Smith-Petersen proposed six months into their relationship. While being interview on "The Late Show With Stephen Colbert", Keough told the host that she has a powerful intuition that she trusts, especially as it has pertained to her husband. She said, "Like, when I met my husband, he came out of the gas station on our second date, and I thought, 'I'm going to marry him and have kids with him.' I just knew. We didn't even say 'I love you' yet."
Keough and Smith-Petersen got married in February 2015, though neither directly commented on the wedding nor offered an official statement.
Riley Keough says falling in love in Australia was amazing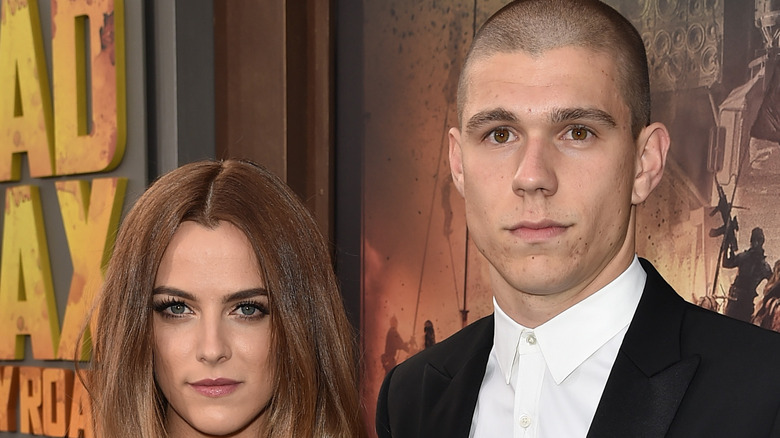 Kevin Winter/Getty Images
Riley Keough has spent quite some time reflecting on her love story with Ben Smith-Petersen over the years. In a May 2022 essay for British Vogue, she described their time of falling in love in Australia as "amazing" before admitting that "when you're falling in love, everything is amazing."
However, it's clear that Keough and Smith-Petersen felt a powerful kinship with Australia while working and falling in love together there. Keough goes on to add that she would happily explore living in the country, attributing her time with Smith-Petersen there as being some of the most powerful moments in her life. As she writes, "I really did fall in love with my husband and also Australia in the same couple of weeks. I would love to live there, or have a place there, eventually. These are probably the most magical memories of my life."
Keough and Smith-Petersen began their Australian adventures in Sydney before she decided to join him as he made his way back to Byron Bay, where his family is from. Despite having plans to fly to England to see her own family, Keough spent an extra week with Smith-Petersen and had what she described as "a beautiful time."
Riley Keough and Ben Smith-Petersen's first wedding was in Nepal
While it was widely reported that Riley Keough and Ben Smith-Petersen got married in California in early 2015, the pair actually had a first and more secret wedding in Nepal. In February 2021, Keough shared a photo from their Nepalese wedding on Instagram and offered the story in the caption that accompanied the picture.
Keough wrote that the two were in the country to help build a school when a few of the people who live in the town they were working in found out they were engaged. From there, one thing led to another and they ended up having their own Hindu ceremony. She writes, "We hadn't showered in a week because we were too cold to shower. 😂The whole town came, we were so honored and surprised, it was so special. I committed to spending 7 lifetimes with you... I dunno about that...we'll see how this one goes. 🤪."
The actress also revisited their first wedding in her 2022 British Vogue essay. As Keough said of their wedding in Nepal, "that wedding was a little more intimate and really special." She even admitted to crying during the ceremony, which she said she didn't do later in California because she was "a little nervous."
Riley Keough says she was comfortable with Ben Smith-Petersen early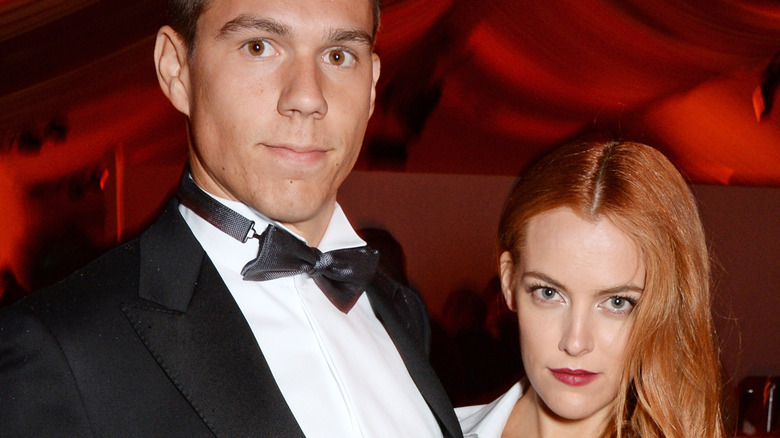 David M. Benett/Getty Images
Another part of Riley Keough and Ben Smith-Petersen's relationship that makes it so special is how at ease the pair have been with one another since they first met. After admitting to USA Today that she and her husband are "obsessed" with one another, Keough clarified that their feelings go beyond even something as intense as that.
Keough explained that she and Smith-Petersen have always felt natural around each other. As she put it, there weren't periods in which she felt unsteady or awkward, everything between them has just felt right. Keough said, "I always felt comfortable around him. You know when you feel weird when you first start dating someone, or like you don't want to eat in front of them, you wake up and put make up on or something weird? I just always felt very comfortable with him, always wanted to be near him, even from the beginning."
She carried over that feeling to their 2015 wedding day in California. Keough told the outlet that instead of thinking too much about getting married, she just went for it.
Riley Keough says she and Ben Smith-Petersen aren't delusional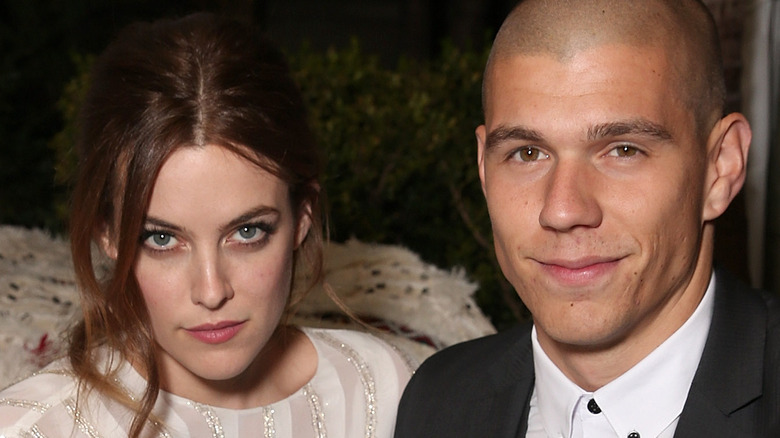 Todd Williamson/Getty Images
Despite their overwhelmingly positive words for one another and the fact that they got married quickly at relatively young ages, Riley Keough has insisted that she and Ben Smith-Petersen aren't delusional about love and what could happen in the future. In an interview with E! News, Keough was quick to point out that they know marriage can get difficult and relationships can grow tricky over the years.
The outlet wrote that Keough said, 'You know, I'm not delusional or a complete idiot, and neither is Ben," she said, before doing her best impression of a ditzy, lovestruck woman. 'I'm so excited! He's the one! We're going to be together forever!'"
However, Keough does believe that the pair will have a shared closeness between them, no matter what happens. She also admitted to E! News, "Like, I want to have children with Ben, and I know we'll always be close. That's what you want anytime you get married." 
Ben Smith-Petersen read a speech written by Riley Keough at her mother's funeral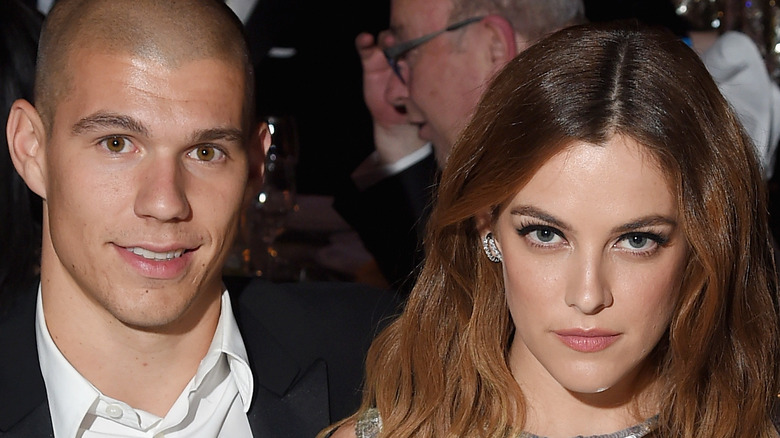 Michael Loccisano/Getty Images
Riley Keough's mother Lisa Marie Presley unexpectedly died on January 12, 2023, at the age of 54. Keough and her family, including her teenage sisters Harper and Finely Lockwood, were devastated by the loss of their mother, particularly as it followed their brother's death by suicide in the summer of 2020.
Keough's family held a funeral and memorial service for Presley on January 22, 2023. While Keough attended alongside her husband and her sisters, it appeared that she chose to ask her husband to read her eulogy during the service instead of reading it herself. Keough began the speech by thanking her mother for being her mom "in this life" and for the past 33 years. 
She then added an especially moving passage. She wrote, "I remember the way you'd cuddle me when I'd come into your bed at night and the way you smelled. ... I remember you singing me and my brother lullabies at night and how you'd lay with us until you fell asleep. I remember how it felt to be loved by the most loving mother I've ever known."
If you or anyone you know is having suicidal thoughts, please call the National Suicide Prevention Lifeline​ by dialing 988 or by calling 1-800-273-TALK (8255)​.
Riley Keough and Ben Smith-Petersen have a young daughter together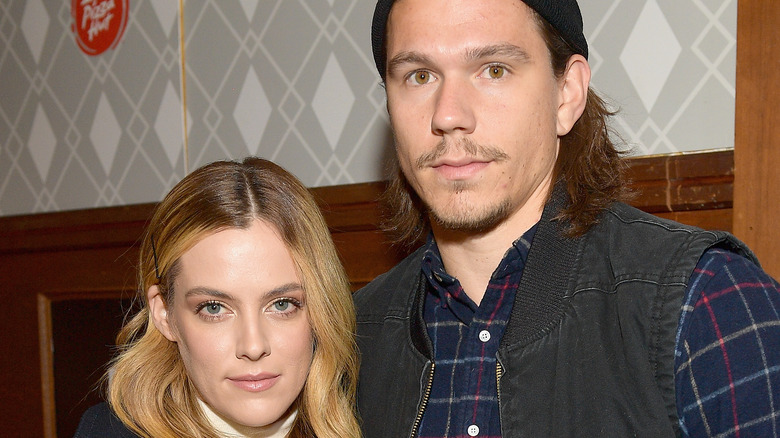 Matt Winkelmeyer/Getty Images
One surprise that came out of the memorial and funeral service for Riley Keough's mom Lisa Marie Presley is that the general public found out that Keough and Ben Smith-Petersen have a young daughter together. The pair have not commented on their daughter at all publicly, and there are no details available that explain anything about a potential pregnancy, surrogacy, or adoption.
The news was revealed as Smith-Petersen read Keough's eulogy at the service. In part of the speech, Keough wrote, "I hope I can love my daughter the way you loved me, the way you loved my brother and my sisters. Thank you for giving me strength, my heart, my empathy, my courage, my sense of humor, my manners, my temper, my wildness, my tenacity."
A representative for the couple later confirmed to People that Keough and Smith-Petersen have a daughter.