Kelly Clarkson Is 'Humiliated' By Her First Meeting With Meryl Streep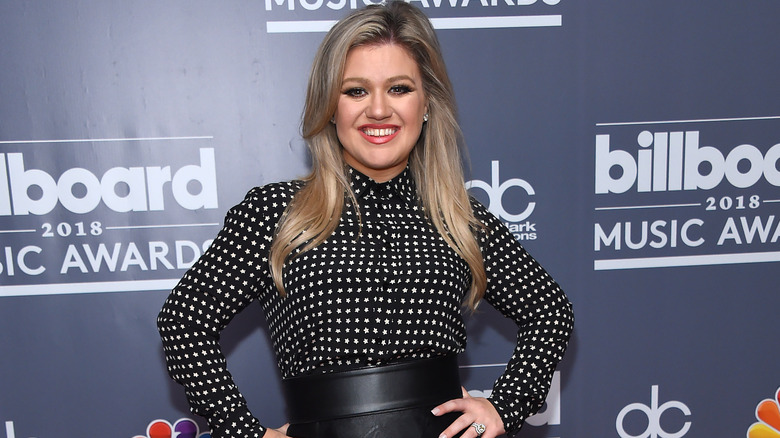 DFree/Shutterstock
With Kelly Clarkson's sheer talent and innate people skills, it's hard to imagine she would be star-struck by anyone. Yet her down-to-earth nature makes her so relatable and her first meeting with iconic actress Meryl Streep left her feeling a bit overwhelmed.
Clarkson's killer voice is so endearingly emotive and heartfelt that it has enabled her to become one of the top voices of our time, and possibly of all time. Yet, she's also a talented talk show host and "The Kelly Clarkson Show" has won 13 Daytime Emmys so far, and is nominated for 11 Emmys in 2023, which is a record in the category. She also has a new album "Chemistry," which is about the ups and downs of relationships and largely focuses on Clarkson's tumultuous divorce from Brandon Blackstock (via Rolling Stone Magazine).
Yet, with all her fame and talent, the singer says she was humiliated when she met Oscar winner, Meryl Streep.
Kelly Clarkson met Meryl Streep live on TV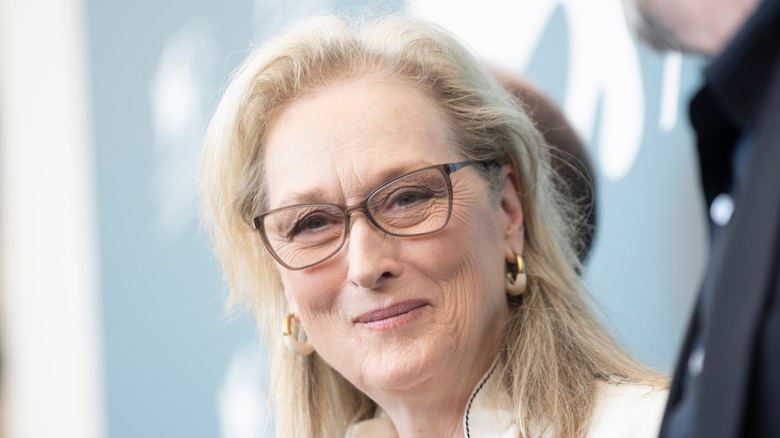 Denis Makarenko/Shutterstock
While talking to Ryan Seacrest on the red carpet at the 2018 Golden Globes in January of that year, Kelly Clarkson was finishing the interview and Seacrest was helping her down the stairs when she stopped in her tracks and screamed, "Oh my God!" (via E! Insider). A startled Seacrest turned around and said, "What happened?" When Clarkson replied, "That's Meryl!" Seacrest said, "My heart just dropped. I thought you tripped down the stairs."
Seacrest got Streep's attention and said, "This is Kelly Clarkson." Then, the singer took over. "Can I meet you? I'm such a fan," screamed Clarkson. "I've adored you since I was like eight." Clarkson made her way down the stairs and embraced Streep who kissed Clarkson and touched her cheek.
After the meeting, Clarkson recounted what it was like. "I was humiliated when I watched it back. I was very excited, and I hope I don't lose that excitement, just being a true fan of people," the singer said. "But she's Meryl Streep y'all! Everybody would've looked like a jack*ss. She touched my face y'all!"
Kelly Clarkson met another Hollywood icon the same year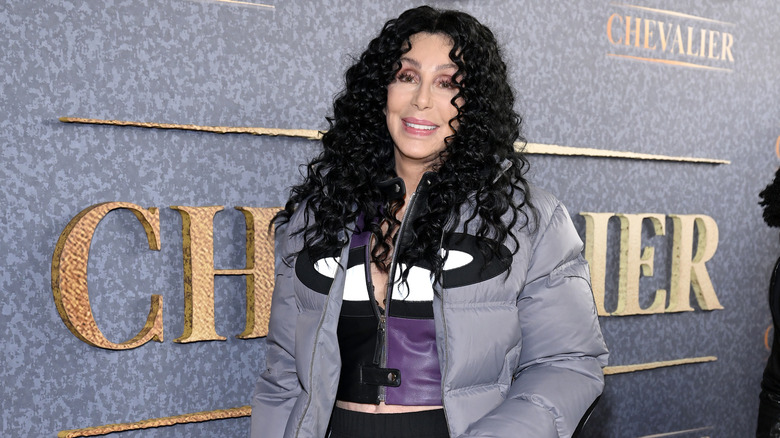 Axelle/bauer-griffin/Getty Images
This wasn't the first time Kelly Clarkson became flustered meeting a Hollywood icon. Later the same year, in December during the 2018 41st Annual Kennedy Center Honors, Clarkson was chatting with AJ Calloway from "Extra" when she heard Cher behind her (via Extra TV). Calloway asked her a question and Clarkson couldn't answer. "I hear Cher — she's right behind me right now," Clarkson said excitedly, "I can't even talk about it. I've never met her."
Calloway responded, "Never?" and Clarkson immediately said, "No, don't do anything either. It'll make me so nervous," Clarkson laughed nervously, "I'll wanna cry." The "Me" singer urged Calloway to move past it, but he reminded her that Cher was just a step behind her.
The "Moonstruck" legend walked toward Clarkson to leave, and Calloway quickly told Clarkson to turn around. She did and introduced herself. A very gracious Cher hugged Clarkson and said excitedly, "Hi, how are you?" Clarkson told Cher she was a big fan and that she was very nervous. Cher tenderly grabbed her hand and said, "I'm so happy to meet you." After Cher left, Calloway asked Clarkson how she felt and she gushed, "I won in life right now. This is like when I met Meryl Streep. It's so great!"