Ryan Reynolds Once Apologized For His And Blake Lively's Wedding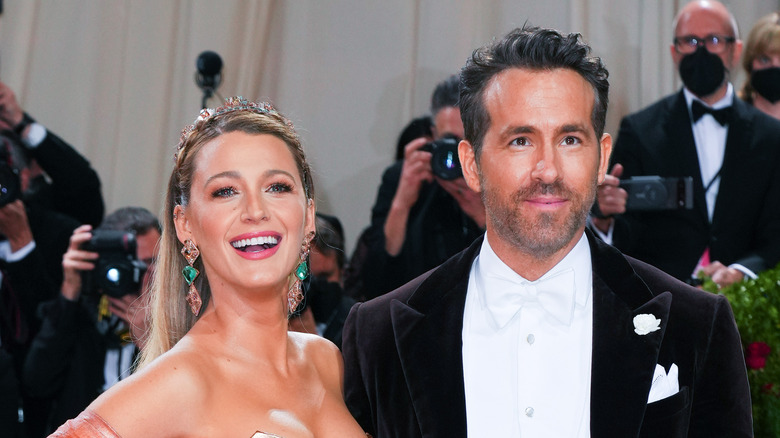 Gotham/Getty Images
When a couple as famous and glamorous as Blake Lively and Ryan Reynolds gets married, the last thing you expect is controversy. At first glance, everything about their wedding seemed dreamy. It was a private affair in Charleston, with around 70 guests in attendance, loads of desserts, and a private performance from Florence Welch. The ceremony took place in the seemingly picturesque colonial mansion from the hit rom-com "The Notebook." Despite the outwardly peaceful appearance, the mansion was actually on The Boone Hall plantation, a location that infamously houses Slave Street. 
Reynolds addressed the blowback from the incident in a Fast Company interview. After apologizing he said, "It's impossible to reconcile," elaborating, "What we saw at the time was a wedding venue on Pinterest. What we saw after was a place built upon devastating tragedy." He explained that they had another event at home and added how the experience changed him: "A giant f****** mistake like that can either cause you to shut down or it can reframe things and move you into action. It doesn't mean you won't f**** up again. But re-patterning and challenging lifelong social conditioning is a job that doesn't end."
Although they married in 2012, the venue choice didn't gain much criticism until 2018, when Reynolds tweeted his support for "Black Panther." Many users reminded him that he got married on a plantation where slaves were tortured and killed, so it was hypocritical for him to show his support for an all-Black project.
Blake Lively also expressed her regret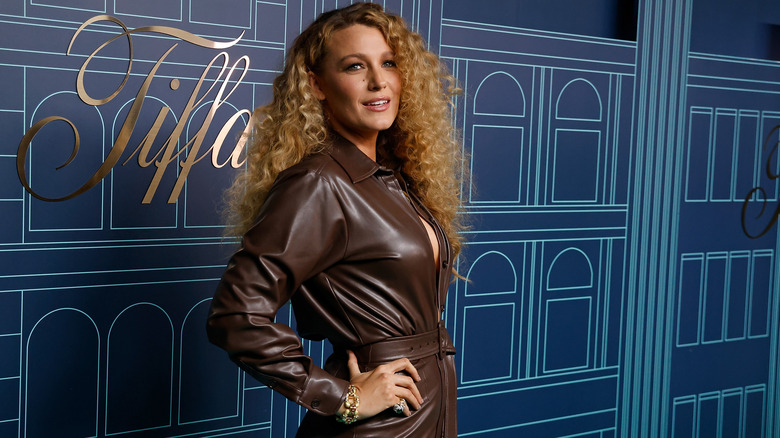 Taylor Hill/Getty Images
In an Instagram post, Blake Lively wrote, "We're ashamed that in the past we've allowed ourselves to be uninformed about how deeply rooted systemic racism is." She acknowledged that, unlike African-American parents, she won't have to tell her kids, James, Betty, and Inez (and her child whose arrival Lively announced on the red carpet in September 2022), how to stay safe if they're pulled over. The "Gossip Girl" breakout also noted that she's raising her children with independent thinking skills to break the cycle of racism. 
As the actor detailed: "We talk about our bias, blindness, and our own mistakes." Having these conversations with her kids has not only educated them but also herself too. While many celebrities stress the importance of thoroughly researching a presidential candidate before casting their vote, Lively promised that she would do her due diligence before voting in the local elections to ensure that her vote doesn't go to someone whose values aren't aligned with justice. 
She also revealed that the couple made a $200,000 donation to NAACP Legal Defense Fund, an organization fighting racial injustice. In the past, Lively was accused of cultural appropriation after posting a picture of herself with the caption: "L.A face with an Oakland booty," referencing Sir-Mix-a-Lot's iconic hit, "Baby Got Back." She defended herself on Shade 45, claiming that she was simply celebrating her curves, in line with the song's message, and that she wasn't trying to appropriate Black culture (via Grazia magazine). 
She was accused of racism in the past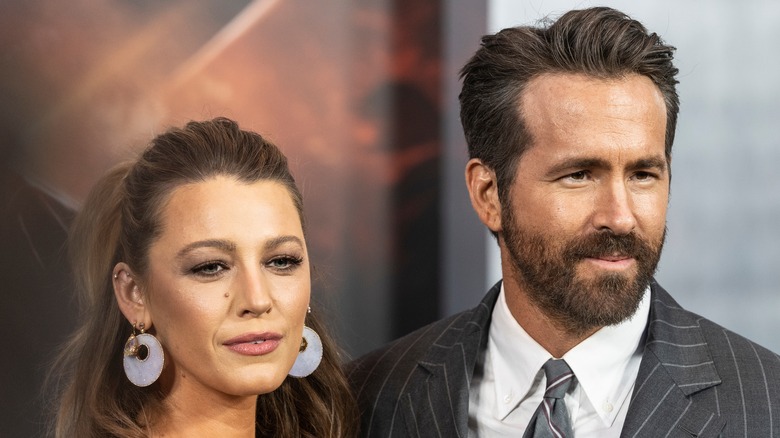 lev radin/Shutterstock
Blake Lively was also accused of perpetuating racism with her online magazine, Preserve. In a 2014 blog post entitled "The Allure of Antebellum," the actor seemed to describe the fashion of the rich, white slave-owning women. It also discussed the atmosphere at the time in a rather tone-deaf manner that failed to mention that many of these Southern belles owned slaves: "These women epitomized Southern hospitality with a cultivation of beauty and grace, but even more with a captivating and magnetic sensibility," Lively wrote (via Cafe Mom). 
Shortly after these accusations came to light, Lively announced that Preserve would close down. But the actor informed Vogue that she made the decision because the site wasn't fulfilling its purpose of making a meaningful change in people's lives. After Ryan Reynolds admitted that he found the venue for their plantation wedding on Pinterest, many wondered why the site allowed the promotion of such content in the first place. A Pinterest spokesperson told BuzzFeed News that the site was working to reduce the visibility and advertisement of plantation weddings. 
Pinterest and Knot Worldwide also received a letter from the civil rights advocacy group, Color of Change. "Plantations are physical reminders of one of the most horrific human rights abuses the world has ever seen," it read. "The wedding industry routinely denies the violent conditions Black people faced under chattel slavery by promoting plantations as romantic places to marry."