Rosie O'Donnell Wrote A Poem Detailing The Time She Met Ivanka Trump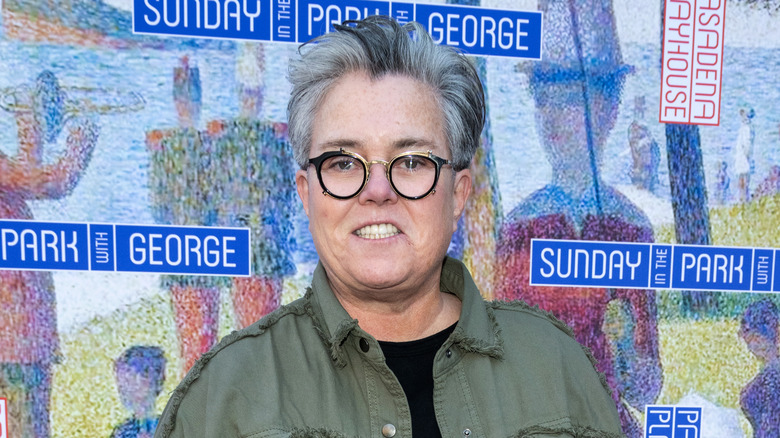 Amanda Edwards/Getty Images
Rosie O'Donnell didn't get where she is today by being meek and soft-spoken. Her pull-no-punches attitude toward work and life helped propel her to stardom as a comic, an actor (her turn in "A League of Their Own" is still one of her best), a publisher (she revamped the women's mag McCall's into Rosie), and a talk-show headliner. O'Donnell was the one who pioneered the political edge of "The View" when she served as co-host, and her heated exchanges on hot-button issues helped keep the show's ratings strong. Granted, she has since said it's an experience she wouldn't want to repeat, but she left an indelible mark on women's on-air forums.
One particular target of O'Donnell's political barbs has been former president Donald Trump and his family. As far back as 2006, she slammed him on "The View" as being a "snake-oil salesman" (per People) who cheated on his previous wives. Trump, in turn, called her "a real loser" and threatened to sue her over her claim that he'd gone bankrupt. 
Flash forward a decade: The real-estate mogul and "Apprentice" host was now the Republican candidate for president, and O'Donnell was profoundly upset at the thought of a Trump White House. But an unexpectedly warm encounter with Ivanka Trump moved her to write a poem that neither she nor Ivanka might ever have imagined.
Ivanka Trump was absurdly kind to Rosie O'Donnell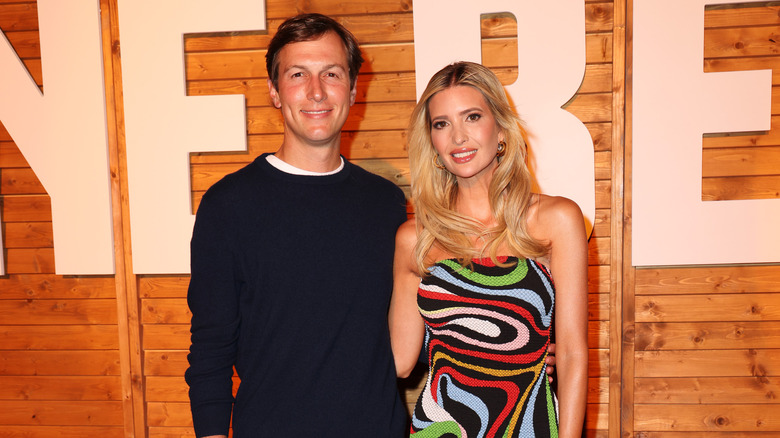 Alexander Tamargo/Getty Images
Rosie O'Donnell shares her news mainly through her TikTok and Instagram accounts, but she still maintains a dedicated website. On October 6, 2016, she posted a poem called "8 Million to One," inspired by an incident the night before. O'Donnell had been in a state of numbness and depression over the recent presidential debate between Donald Trump and Hillary Clinton: "it's hard to walk/to shower/to try/to care," she wrote. But she'd managed to rouse herself enough to go out to dinner with "Dana" (likely Dana Caruso Schiff, a married actor she'd reportedly been dating). 
In a booth across from theirs was a couple who were clearly crazy for each other. "love works like this/i thought/two so closely connected," O'Donnell wrote. The woman's beauty "captivated" the former "View" host so much that at first she didn't recognize it was Ivanka Trump with her husband Jared Kushner. On realizing she was sitting next to the daughter of a man she despised, O'Donnell opted to leave — and yet she felt moved to introduce herself and bare her soul. "i told her of my children/some truths about myself/my pain and shame," the poem explains. Ivanka, in turn, was "absurdly kind," as was Kushner. "'i just wanted u to know'/i said in a shaky quiet voice," O'Donnell said before she left.
"8 Million" concludes with O'Donnell's musing that the Kushners' happiness might one day be hers, despite the negative messages she gets both from herself and from people like Donald Trump.
There's still no love lost between Rosie and the Trumps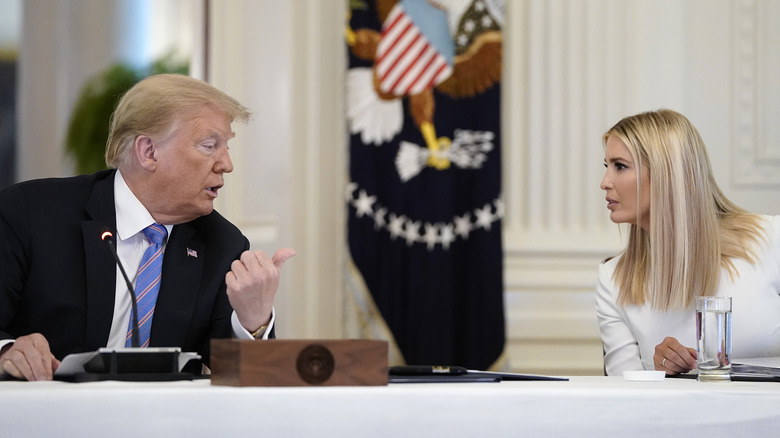 Drew Angerer/Getty Images
"8 Million to One" was written in a moment of vulnerability and self-reflection — a moment that has long since passed. Just weeks after that brief restaurant encounter, Donald Trump was elected president and brought daughter Ivanka Trump on board as a senior adviser. While she may have appreciated Ivanka's graciousness at the time of their meeting, Rosie O'Donnell was no fan of her as a White House staffer. During an interview on SiriusXM's "The Michelangelo Signorile Show" (via Fox News), the comedian's bluntness was on full display when asked about the first daughter's future.
O'Donnell had a disgusted reaction to the idea Ivanka might one day become the first woman president, saying, "I think she's like, you know, a talentless, non-intelligent non-powerful woman." She also critiqued the relationship between Ivanka and her father, saying, "There's a creepy, incest feel that is very prevalent amongst Donald Trump and his children, or at least his daughter. Very creepy." Per The Mirror, Donald Trump has commented on his daughter's appearance and suggested he might have dated her if she weren't his child.
There haven't been any shots fired from either side of the O'Donnell-Trump war in some time, but with the former president emerging as a front-runner for the 2024 Republican nomination, that may change. Always more reserved than her father, Ivanka Trump has never discussed either her meeting with O'Donnell or the remarks made since then.