Candace Cameron Bure Had Major Anxiety Working On The Hallmark Channel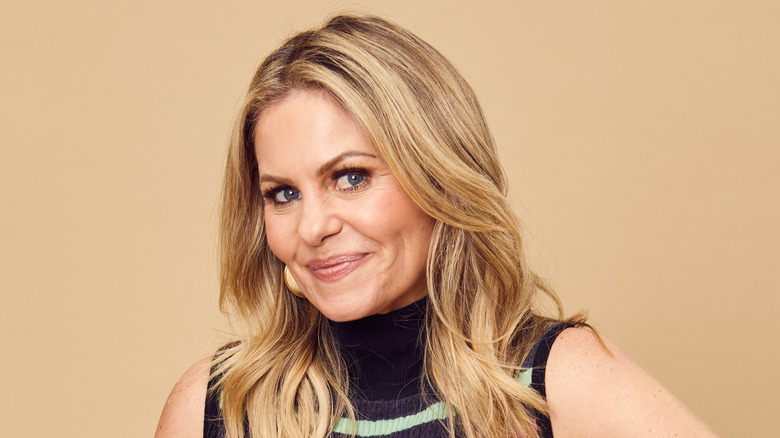 Emily Assiran/Getty Images
Prior to joining the Great American Family channel to produce and star in their made-for-TV movies, Candace Cameron Bure was a staple of Hallmark Media. She appeared in 30 films for the network from 2008 to 2022, including the popular Aurora Teagarden mysteries. Due to the success of Christmas movies such as "Christmas Under Wraps" and "A Shoe Addict's Christmas," many called her the "Queen of Christmas." However, Bure's reputation caused quite a bit of anxiety for the "Fuller House" star.
Bure is a formidable public figure with multiple irons in the fire as an author, actress, and businesswoman. Throughout her numerous endeavors, she has been open about her personal life and the strains that her desire to remain successful in her acting career has brought to her mental health. Hallmark movies may consist of idealistic lives and happy endings on screen, but Bure was often worried about the success of her projects behind the scenes.
Candace Cameron Bure felt pressure to stay at the top of Hallmark's ratings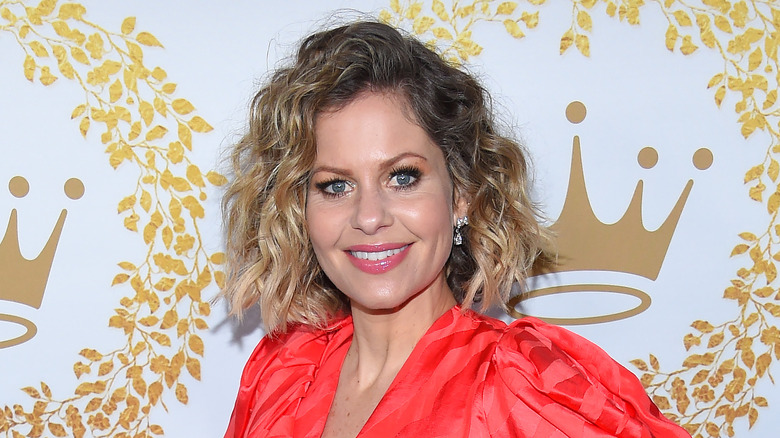 DFree/Shutterstock
On the "Mere Christians" podcast with Jordan Raynor in 2021, Candace Cameron Bure discussed the anxieties of staying on top of the Hallmark ratings. "I worry all the time about my movies. I actually got sick to my stomach on this last Christmas movie that aired in November because I've created an anxiety for myself because my movies have been the top-performing movie seven years in a row, and you know, one day you're going to slide off that pedestal," she explained. 
Bure's fears are common across many careers in show business. Of course, no one can stay on top forever, but this can still lead to feelings of disappointment, even for stars who have enjoyed years of success. For example, pop singer Nick Jonas opened up about this when his album "Spaceman" did not get the reception he hoped for. "I am really proud of the album I made. But it didn't quite perform like I wanted it to, which was really discouraging for me," he said in an episode of the "Jonas Brothers: Moments Between the Moments" mini-series.
Candace Cameron Bure struggled on Dancing With the Stars as well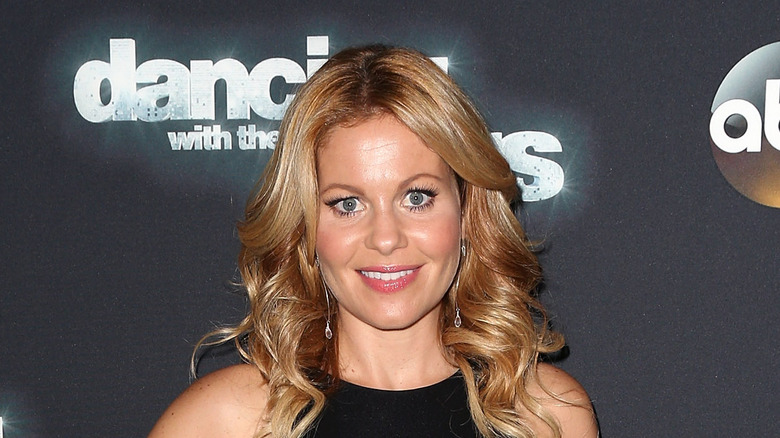 David Livingston/Getty Images
Candace Cameron Bure touched on what helped her through her anxieties about the success of each Hallmark movie on the "Mere Christians" podcast. "I had to have a come to Jesus moment with myself in 2020 because I thought, 'Why are you doing this?' Meaning, 'Why are you making the movies?' I had to bring it back to my why, my why that I set 12 years ago, coming back to the industry." Eventually, she realized that she had to focus on enjoying each project and less on ratings. "It doesn't matter what those ratings are," she concluded.
Relying on her Christian faith has been another important factor in assuaging Bure's anxiety. She dealt with near-crippling nerves and scores that were not to her liking while competing on "Dancing With the Stars" in 2014. During one of the show's broadcasts, Bure stated, "Going through the struggles that I have, I draw on my faith in everything in my life" (via Breathe Cast). She and dance partner Mark Ballas also met with a sports psychologist while on the show, highlighting the pressure of perfection that performers — whether on a reality show or in higher stakes competitions — can face.