Meet Kristin Davis' Kids, Gemma Rose And Wilson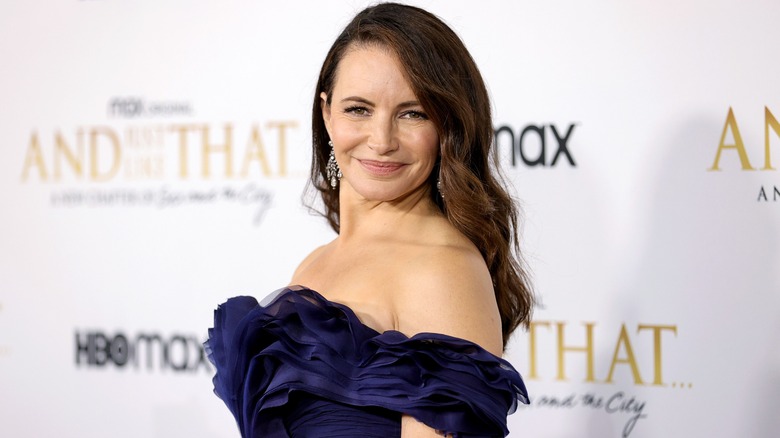 Jamie Mccarthy/Getty Images
Kristin Davis is most known for her iconic role as Charlotte York in the HBO series "Sex and the City" and its modern reboot "And Just Like That . . ." In the original show, Charlotte, who's known for her more traditional views on sex and love, experiences romantic highs and lows alongside her friends, ultimately settling down and internationally adopting a Chinese baby with her partner by the series finale.
Coincidentally, the stunningly transformed Davis has since adopted two children of her own, both of which are African American, following a similar route as her TV counterpart. As a single mother, she welcomed her daughter Gemma Rose in 2011 and then her son Wilson in 2018.
While Davis has chosen to keep much of her life with her children private, keeping their faces hidden in any social media posts, the actor has shared glimpses into their life together through Instagram and interviews. For fans of the "Sex and the City" star, here's everything we know about her relationship with her two kids, Gemma Rose and Wilson.
The Davis children: Gemma and Wilson
Kristin Davis adopted her first child in 2011, a baby girl she named Gemma Rose. While Davis has chosen to keep her children's lives private, she shares the occasional glimpse into their personalities on Instagram.
For example, back in 2016, she posted a colorful assortment of hair bows that she bought for her daughter's return to school, indicating Gemma's love of ribbons. In 2021, Davis shared a throwback photo of her and her daughter attending the Broadway adaptation of "Frozen," explaining that it was a wish come true for young Gemma.
In 2018, the "Holiday in the Wild" star welcomed her second child, Wilson. While she has shared less about her son on social media, she has talked about the decision behind adopting another kid. "When Gemma was five she started asking for a brother. She'd say, 'Mommy, I'd really love a Black little brother,'" Davis shared on "Red Table Talk." "I just told [the adoption agency] that our hearts were open and our home was open and if a baby needs us, we're here. And so then one day, there he was."
Davis has talked about being a white mother to black children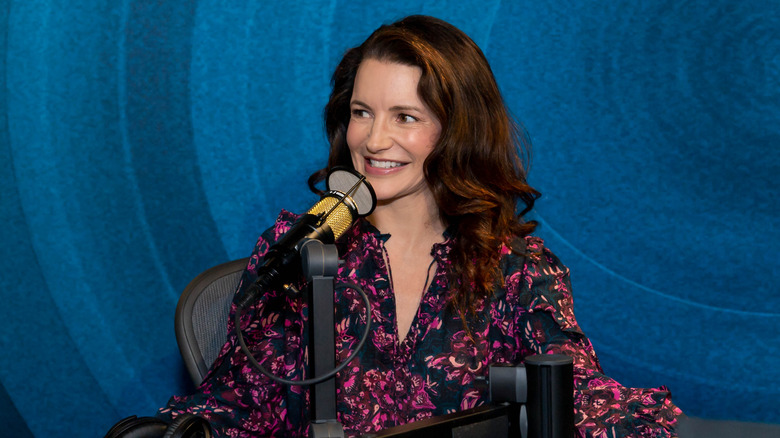 Emma Mcintyre/Getty Images
A notable element of Kristin Davis' relationship with her adopted children is that both of them are Black while Davis herself is white. Transracial adoption continues to be a hotly-debated topic and the celebrity has talked openly about the obstacles she's experienced and how she works to support her children.
"Because my children are African-American, I feel like it's my duty and my job to do as much research, as much work, build as many bridges as possible because you are their community," Davis said on "Red Table Talk." "I work at that every day trying to figure out how I can make sure they have access to the black community, that they're part of it, that they're not separated from it."
The "Sex and the City" actor has also talked about her changing perspective on white privilege, explaining to People, "I thought I knew before adopting my daughter that I was in white privilege, that I understood what that meant. But until you actually have a child, which is like your heart being outside you, and that heart happens to be in a brown body, and you have people who are actively working against your child, it's hard. It fills me with terror."