How Kris Jenner Actually Feels About Taking Her Family On The Road To Fame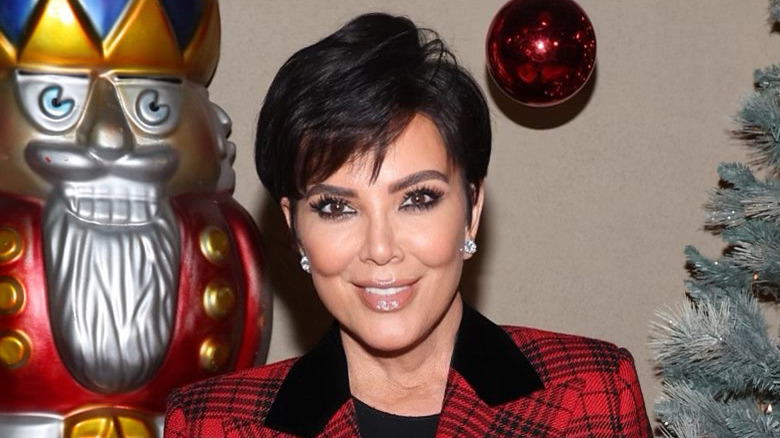 Jerritt Clark/Getty Images
The Kardashians are a household name who have risen to superstardom over the years due to their reality TV series and the businesses that have been spawned in the years following their meteoric rise. However, there are times when family matriarch Kris Jenner wonders if she made a mistake by pursuing fame for her family. Kris has become the ultimate momager, helping all of her children develop businesses over the years, and even aiding in Kim Kardashian and Kylie Jenner being declared billionaires. "I'm the one who can help them identify what it is that they want to do, help them create a business, build an infrastructure and help them focus," Kris previously revealed (via Forbes).
"Kris Jenner is an unstoppable force," TV personality Ryan Seacrest told the outlet. "[She] led her family to succeed in creating an empire bigger than anything we could have ever imagined when we came up with the show's concept 15 years ago," he added. Over the years, the family has moved their reality series from the E! network to Hulu, while Kim, Kourtney, and Khloe Kardashian have built their own brands, and Kylie Jenner went on to become one of the most successful makeup moguls in the world. Kendall Jenner has also cultivated a career as a supermodel and dabbled in brand endorsements as well.
Of course, the family can't help but wonder where they'd be if they weren't famous.
Kris Jenner struggles with her children's fame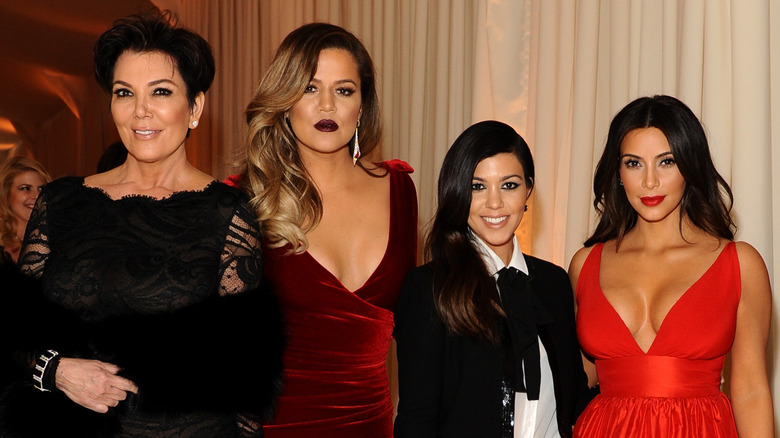 Stefanie Keenan/Getty Images
During a June 2023 episode of "The Kardashians," Kris Jenner opened up to her daughter Kim Kardashian about the life that they've created, wondering if it's too much or if they made the right decision to pursue fame, especially because of all the negative comments that have been printed about the brood. "We've built this amazing life for ourselves and sometimes I feel like it can be a curse," Kris said (via People). "Sometimes I feel like I've helped build something that can also be a burden. The haters, they're so brutal sometimes. And I feel bad that I brought this element to our lives. It's hard, it's a struggle."
Kim tried to console her mother, revealing that she should feel that way. However, Kris admitted that it's something that she often thinks about, revealing that she feels guilty about all of the stress her children have endured because of their fame and popularity. "It weighs heavy on my heart a lot," Kris stated. The mother of six went on to add that she suffers when her kids are in pain, and she wakes up every day not knowing if it's going to be a good day or if some sort of dark cloud will shake up the family.
Later in the episode, Kim talked to Scott Disick about Kris' feelings of guilt, revealing that she sometimes wonders what would have happened if the family weren't famous.
Kim Kardashian wonders what life would be like without fame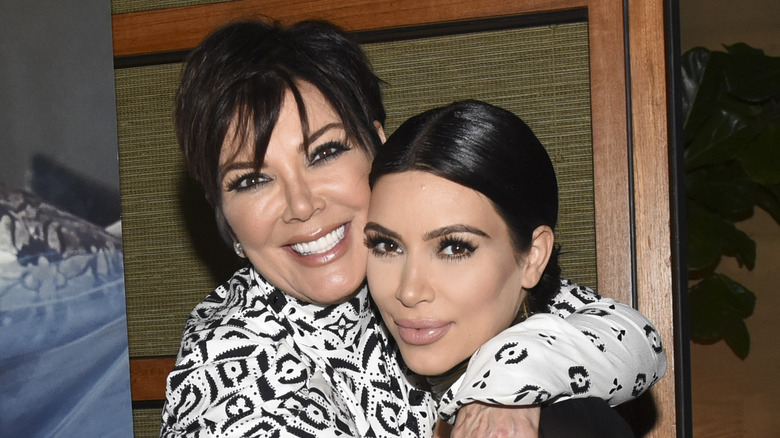 Vivien Killilea/Getty Images
Following her conversation with Kris Jenner, Kim Kardashian shared her thoughts about the family's fame with Scott Disick. The KKW Beauty founder admitted that her mother was struggling and that she couldn't help but think about what may have happened if the brood never signed up to film their reality show, guessing that she would be working at Macy's. "Something that is hard for my mom is, she's been really sad, like 'what did I do? Did I create them to get to this level?'" Kim said, per People.
Although Kris admitted to feeling a bit sad while reflecting on the hardship that her family has had to endure because of their fame, she perked up a bit after celebrating Kim's birthday and realizing that she had so much to be grateful for. "I've been a little down lately, just thinking about the negativity that comes with what we do, but it's times like this that I feel really blessed to have such an amazing family, such amazing friends, and being here watching my kids have so much fun makes me really happy," she told the cameras.
By now, the Kardashian family has been completely transformed by their celebrity, and they have likely gotten used to the price of fame. However, it's understandable for them to wonder what their lives would be like now if they weren't some of the most well-known stars in the world.