The Real Reason Kim Kardashian Is Shuttering Her KKW Beauty Line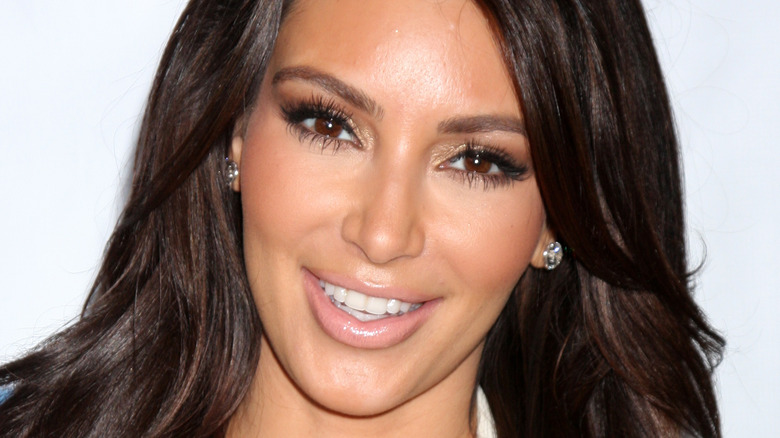 Shutterstock
Always an entrepreneurial maven, Kim Kardashian is changing up her look in more ways than one. Following the announcement of her divorce from her husband of seven years, Kanye West, the reality star — and her brands — are undergoing a few changes. On Instagram, the 40-year-old mother of four shared her plans to shut down her beauty label, KKW Beauty, and build a new brand.
According to People, she wrote, "To our loyal customers, It all started with a contour kit and expanded to eyes, lips, body, and many incredible collections over the past four years."
"On August 1st at midnight we will be shutting down the KKWBeauty.com site so that we can come back to you under a completely new brand with new formulas that are more modern, innovative, and packaged in an elevated and sustainable new look," the post read.
Essentially, Kardashian is rebranding KKW's look from the ground up. "I'm excited to continue to develop and expand my product range and for you to finally be able to experience it the way that I have always envisioned. In addition, my team is hard at work to improve the customer shopping experience where you will be able to purchase my beauty and cosmetic offerings in all categories from one single website."
Before she signed off, she told fans that they won't be waiting for too long before they have access to products curated by the Skims founder. "Thank you so much for being on this incredible journey with me, and I promise we won't be gone for too long."
Kim Kardashian planned to expand into other personal care products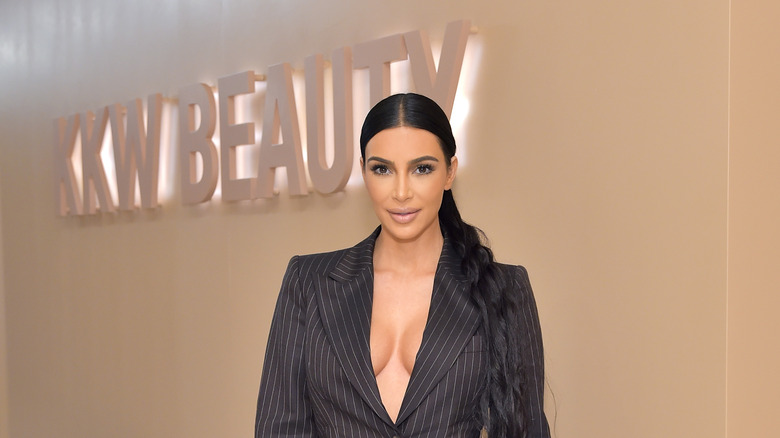 Stefanie Keenan/Getty Images
While the announcement may have come as a shock to fans, Kardashian's deal with Coty, Inc. actually included a potential expansion into other beauty arenas such as hair, skin and nail offerings, Yahoo reports. Coty maintains a 20% stake in KKW Beauty and Fragrance following a $200 million deal signed in 2020. At the time, Kardashian released a statement via a press release saying, "Partnering with an established organization like Coty will be instrumental in the advancement of my brands as their global reach allows for faster expansion so people around the world are able to experience new launches first hand" (via People).
If you're looking for a deal on your favorite Kim K. products, however, right now is the perfect time to buy. The outlet notes that everything on the brand's website is now between 20 and 70 percent off until the launch of the new company on August 1st. 
This isn't the first rebrand for the Kardashian-Jenner clan. According to Yahoo, Kylie Jenner recently shared that her brand plans to update their products with new packaging and vegan formulas. Coty is the enterprise behind the "youngest self-made billionaire's" brand as well after paying $600 million for 51 percent of Kylie Cosmetics. Fans can get their hands on updated Kylie products on July 15th, just a few weeks before her older sister's hit the market once again.