Joanna Gaines Knew She'd Say I Do After Her First Date With Husband Chip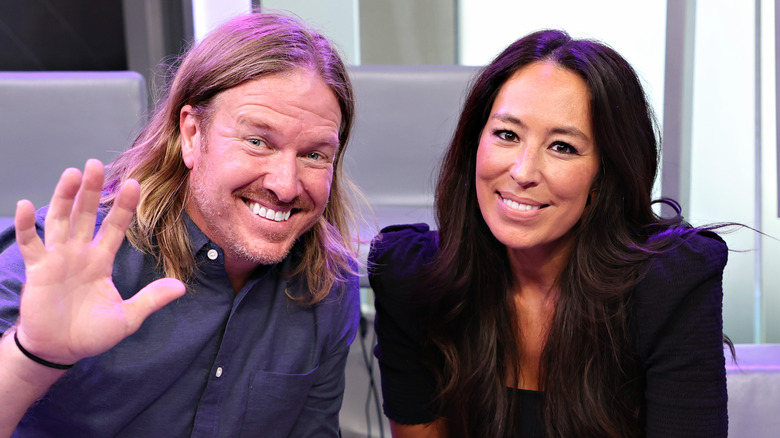 Cindy Ord/Getty Images
Chip and Joanna Gaines are a power couple. They tied the burlap knot in May 2003, and two decades later, they run the Magnolia empire, have five children, and are still happily married. Chip honored their anniversary with an Instagram post writing, "20 years with the most incredible, most powerful, most beautiful woman I've ever known. You've given me the most beautiful life and I'm so grateful to God for you." Are you crying? Because we are.
The "Fixer Upper" duo are relationship goals, but it wasn't love at first sight. There was a reason Joanna didn't fall for Chip right away — he wasn't her type. 
"I was always attracted to quiet guys, to the guy that you didn't know what he was thinking," she told People. "When Chip and I went on our first date, he didn't stop talking! In my mind I was like, 'Okay, this isn't going to work.'" The chances for a second meeting were little to none. However, this first date also turned out to be when Joanna knew she'd be Mrs. Gaines. 
There was divine intervention on Joanna and Chip's first date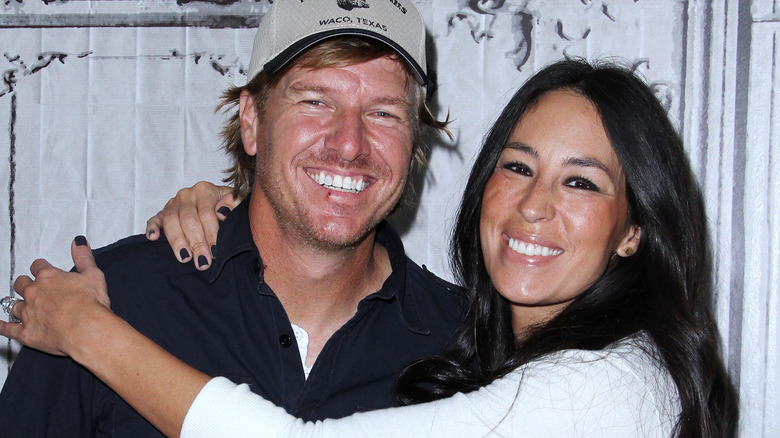 Donna Ward/Getty Images
Chip Gaines was an hour and a half late for his first date with the woman who'd eventually become his wife. When he finally arrived, he and Joanna chatted over fried chicken at a restaurant within a historic mansion. It was romantic small-town chic. Initially, Joanna wasn't feeling Chip's talkative vibe and had already written him off in her head, however, she eventually had a change of heart. "I heard this voice say, 'This is who you're going to marry.' Call it God, call it whatever. This is the man you're going to marry," the interior designer told People.
It wasn't love at first sight, but divine intervention, and their second date wasn't until months later. Despite the glimpse into the future, Joanna was still warming up to her polar opposite match. But finally, her feelings began to align with that voice she heard on their first date. "I knew he was the one because I knew I could trust him," Joanna shared with Pop Sugar. About a year after their dinner date, Chip got down on one knee. The Gaines' Waco, Texas love story is proof opposites do attract.
Joanna and Chip are an 'opposites attract' success story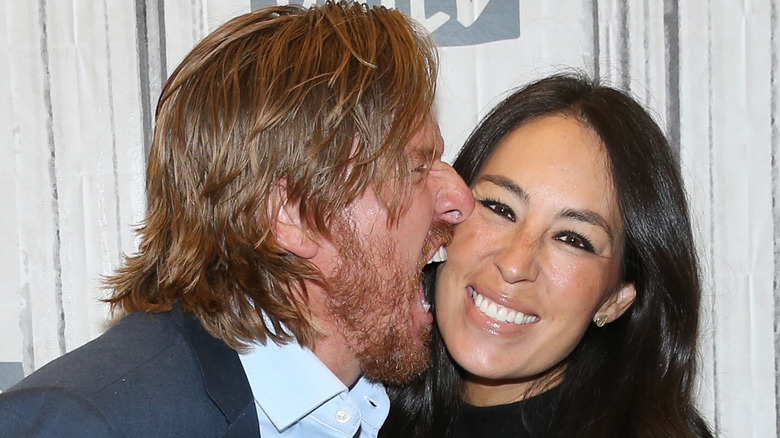 Rob Kim/Getty Images
Chip and Joanna Gaines shared some tidbits about partnerships at the annual Inbound conference. For this dynamic duo, being different was an asset, not a setback. "We're this odd yin and yang, this whole opposites attract. It really was this powerful chemistry that happened early in our marriage," Chip revealed. "We learned early that we're a lot stronger and powerful when we're pulling together, as opposites to pulling against each other," (per Parade).
Chip and Joanna Gaines' relationship is an example of teamwork. It is how they built their Magnolia network, raised a family, and conquered marital troubles. In fact, Chip's outgoing persona was a missing piece to Joanna's introverted character.
In a Magnolia Journal essay, Joanna wrote, "Chip and I had already proved in our own relationship what can happen when I let something grow on me instead of making a snap judgment or an unwavering conclusion at first glance. Chip calls it my 'slow yes' and I've learned to trust it above all else in matters of both work and home," (via Country Living).