The Reason Joanna Gaines Didn't Fall For Chip Right Away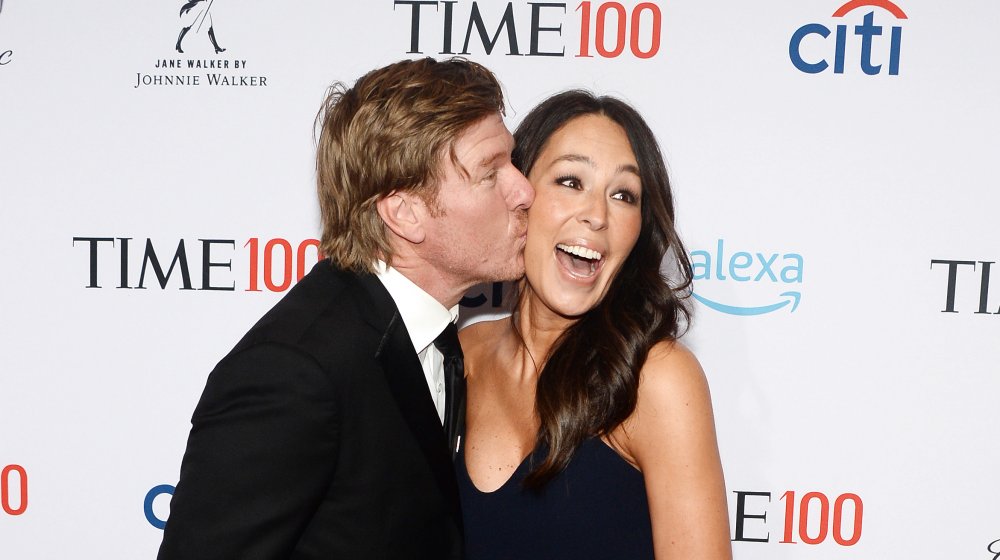 Noam Galai/Getty Images
They're the first couple of HGTV and have been married for almost 20 years, but it wasn't love at first sight for Chip and Joanna Gaines. The perfect pair, whom fans grew to idolize during their stint hosting home makeover super-hit Fixer Upper, may have built a life and a business empire together but there was a time when it wasn't clear whether or not they'd go the distance. Or, at least, it wasn't clear to Joanna that this was her person.
The busy mother and entrepreneur revealed the whole, er, romantic story of their courtship in the latest edition of Magnolia Journal (via E! News). The summer issue, entitled "Risk," details how unsure Joanna was about her paramour and, perhaps even more shockingly for fans of the couple and Fixer Upper alike, how she also doubted whether moving into their awe-inspiring Waco, Texas farmhouse was the right move either.

Chip Gaines was a risky prospect for Joanna at first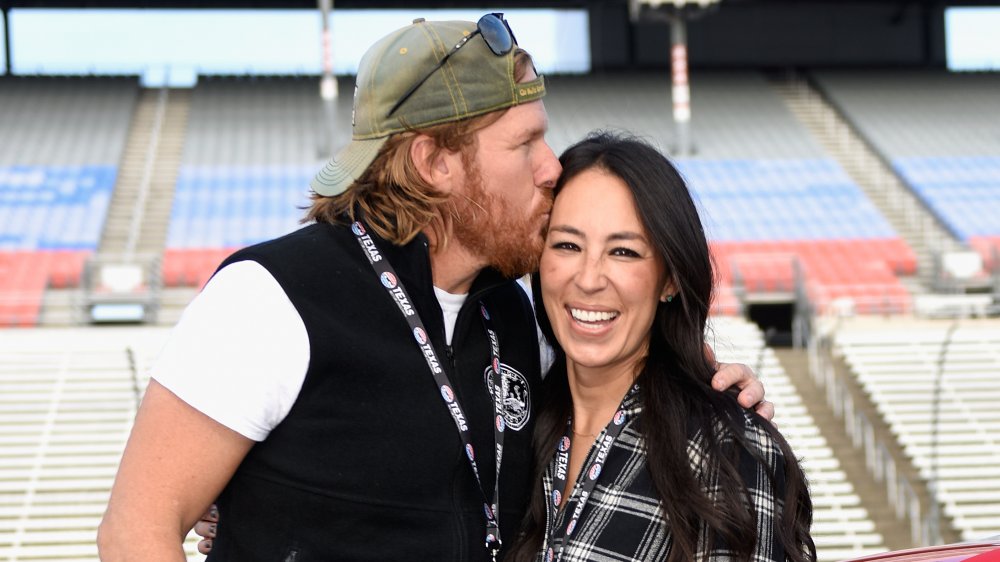 Jared C. Tilton/Getty Images
As Joanna recalled, she wasn't sure if Chip was the man for her based on his huge personality.  "It wasn't love at first sight for Chip and me... For one thing, I was typically attracted to guys who were more on the quiet side. Based on our first date, it was clear that Chip was anything but quiet. He was all over the place ...I was wondering if he was just a bit crazy," she admitted.
Still, in spite of assuming they wouldn't even make it to a second date, Joanna acknowledged there was something intriguing about Chip. She reminisced about how her soon-to-be husband gushed at length about his hopes and dreams, leading Joanna to realize some of her own. "Ideas that I kept close and half-baked for fear that I didn't have what it would take to turn them into realities. Dreams that I knew required the heart of a risk taker, a quality I'd long considered to be one I simply didn't possess. Somehow those aspirations felt real, achievable even, in Chip's company," she noted.
Joanna Gaines wasn't sure about their Waco house either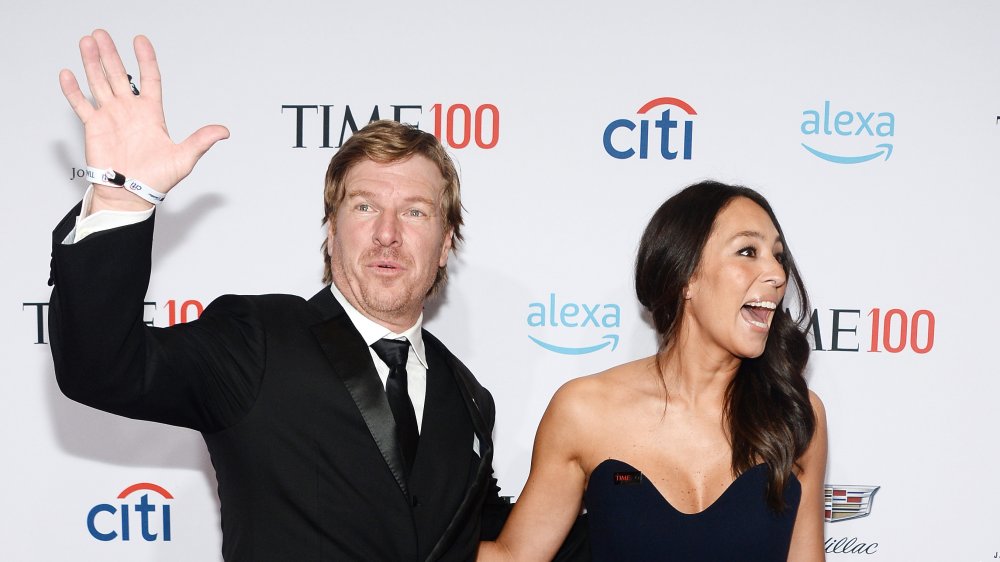 Noam Galai/Getty Images
The happy couple got married all the way back in 2003 and have five children. In the interim, they've built a business empire complete with restaurants, and even launched their own TV network after splitting from HGTV. However, although they might seem like they're always on the same page, Joanna admitted she wasn't sure about the Gaines homestead at first. "It was a no for me right from the start. There was no way we were leaving our comfortable finished family home to potentially go broke fixing up a farmhouse and all the uncertainties it came with," she admitted.
After spending some time working on the property as a family, Joanna realized this was their forever home after all. "The more time we spent out there, I'd catch glimpses of how good it could be for us," she explained. They've lived there ever since, turning Waco into a major tourist destination in the process. Magnolia Network, meanwhile, was meant to launch in October 2020 but has been pushed back due to the coronavirus, according to USA Today.