Jackie Kennedy's Sister Was Almost Her Competition When Dating JFK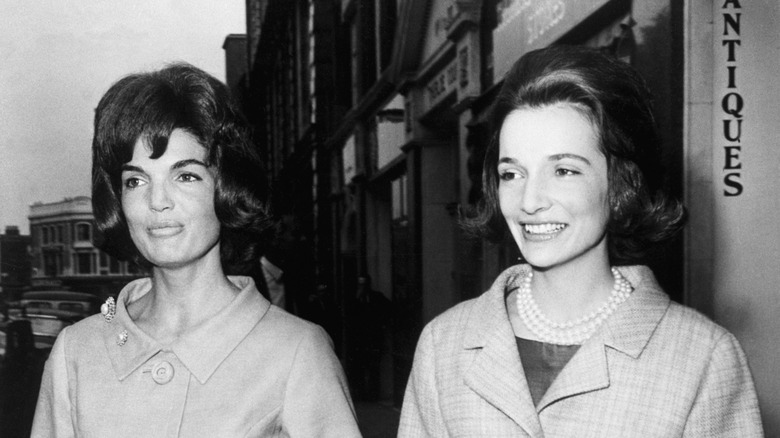 Bettmann/Getty Images
We may receive a commission on purchases made from links.
There are few political couples as influential and widely-known as John F. Kennedy and his wife, Jackie Kennedy. Considered by many to be American royalty, the former President of the United States and First Lady are regarded as the couple that shook up The White House. Young and full of new, exciting ideas, there really hasn't been a couple that has enthralled and captured headlines like JFK and Jackie. For many, there couldn't be a better match.
It may come as a surprise, but we were all very close to having a different first lady at President Kennedy's side. No, it wasn't any of JFK's alleged mistresses that almost found herself in the running to become his wife; the mystery gal that was nearly Jackie's biggest competition for her future husband's heart was none other than her younger sister.
According to "Jackie: Public, Private, Secret," a biography by J. Randy Taraborrelli, it was their mother Janet that initially pushed for Lee, her younger daughter, to be the one JFK courted. After witnessing their behavior together at a party, Janet believed Lee would be a better match for the up-and-coming senator.
Their mother thought Lee and JFK had more chemistry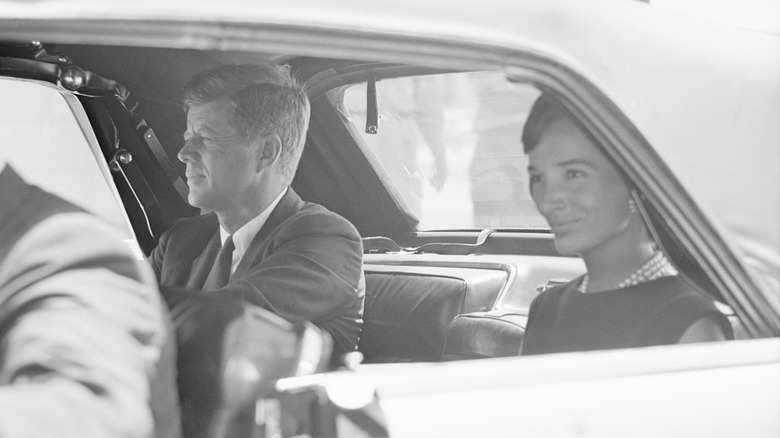 Bettmann/Getty Images
The story of how John F. Kennedy and Jackie Bouvier met is a scene straight out of a fairy tale. She was the beautiful "camera girl" for The Washington Times-Herald who received an invite to the decadent party of a handsome Massachusetts senator. Of course, neither of them came to the party without a little baggage. Per Daily Mail, JFK was apparently head over heels for a Palm Beach socialite named Durie Malcolm. Jackie was also in a deep romance with a man named John Husted, a relationship so serious that she would go on to be engaged to him (via Best Life Online).
Despite rumored romantic flames, that night at the party, JFK and Jackie would meet and sparks flew. There was just one little problem; it seemed there were also sparks flying between JFK and Lee, Jackie's younger sister, who was also at the party. The chemistry between these two was more than what Janet saw between JFK and Jackie, J. Randy Taraborrelli informed People.
But Lee was 'too young' to get settled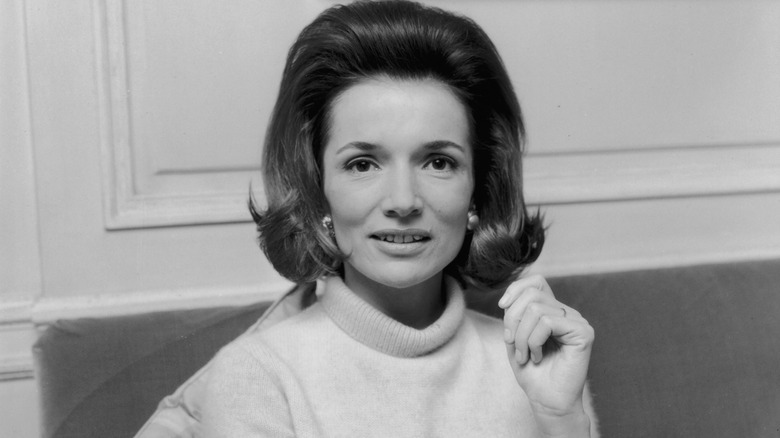 Reg Burkett/Getty Images
Even though there was reportedly more romantic tension between JFK and Lee Bouvier, history shows that this was not the couple that would become president and first lady. Of course, in 1953, Jackie Kennedy and John F. Kennedy got married, and Lee was married to Michael Canfield, according to People.
It looks like Janet Bouvier stepped in to make sure Jackie, as her eldest daughter, would have her chance at marriage first. "Janet felt that Jackie [who was four years older than Lee] needed to get settled. Lee did not need to get settled yet," J. Randy Taraborrelli explained. "That decision changed everything for those two girls."
JFK and Lee Radziwill may have ventured down separate paths after that fateful party, but it wouldn't be the last run-in between the two. The book "The Fabulous Bouvier Sisters: The Tragic and Glamorous Lives of Jackie and Lee" makes the claim that Lee and JFK had an affair later in life, leading to Jackie excluding her sister from her will (via Irish Central).