What Only True Fans Know About Hallmark Star Corbin Bleu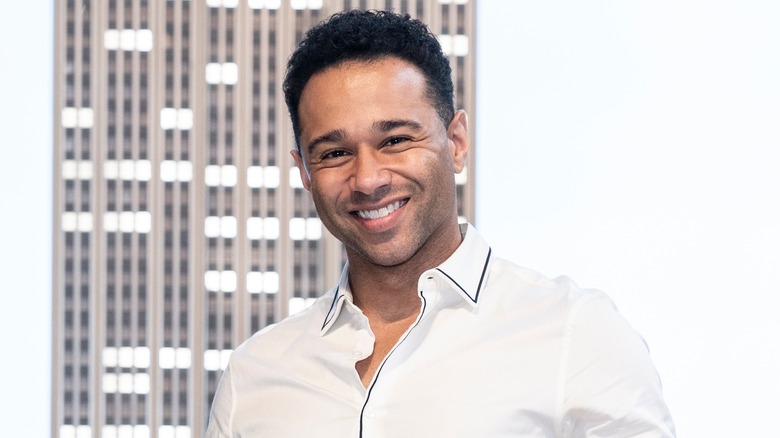 lev radin/Shutterstock
Corbin Bleu has nearly two decades of acting on his resume. For some, his name sparks childhood nostalgia while for others, it sparks images of a romantic leading man — but a heartthrob all the same. Before appearing in Hallmark's "Love, For Real" and "Campfire Christmas," he had roles on Disney Channel and even Broadway. Some of his roles have led to some full-circle moments as well.
As a teenager, Bleu landed a role in the 2004 film "Catch That Kid" alongside Kristin Stewart and Max Thieriot. Two years later, Bleu became a household name as Chad Danforth in "High School Musical," one of Disney Channel's most popular original movies. In the early 2000s, Bleu appeared on everything from clothing to backpacks alongside his castmates, a roster that included Zac Efron, Vanessa Hudgens, and Ashley Tisdale. The hugely successful "High School Musical 2" and "High School Musical 3: Senior Year" followed. These films allowed Bleu to establish himself as a triple threat: a singer, actor, and dancer.
Corbin Bleu starred in 'Jump In!' with Keke Palmer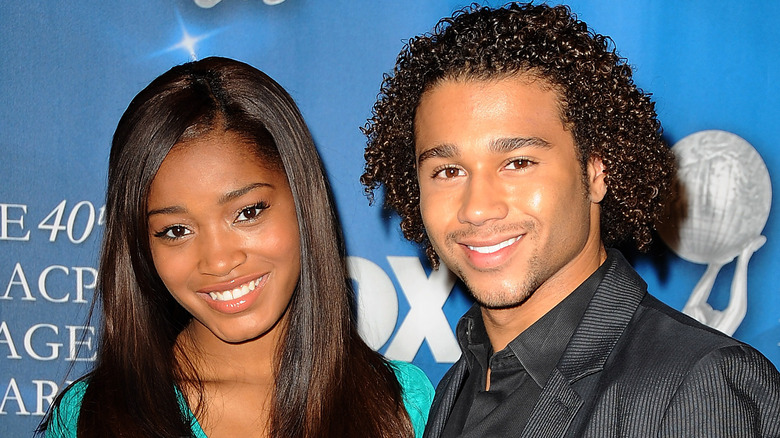 Jason Laveris/Getty Images
Just before "High School Musical 2," Corbin Bleu starred in the Disney Channel original movie "Jump In!" with Keke Palmer. He also guest-starred in two episodes of "Hannah Montana." However, as is the case with all Disney child stars, Bleu eventually grew up and moved on. While the Brooklynite no longer appears on backpacks as part of the cast of "High School Musical," he has established himself in theater and dance.
"High School Musical" fans might remember the iconic — albeit ironic — dance number that accompanied the song "I Don't Dance." Bleu's dancing background helped him reach the finale of "Dancing With the Stars" in 2013, but he and his partner Karina Smirnoff finished in second place. Bleu brought back his dancing skills for his role in the Irving Berlin musical "Holiday Inn," which earned him a Chita Rivera Award for outstanding male dancer in a Broadway show. This is one of five Broadway shows in which Bleu has appeared. After starring in "Singin' In the Rain," the Tremaine National Gala named Bleu as Entertainer of the Year in 2018. Perhaps the coveted "Dancing With the Stars" Mirrorball trophy should have gone to him after all.
Corbin Bleu married Sasha Clements in 2016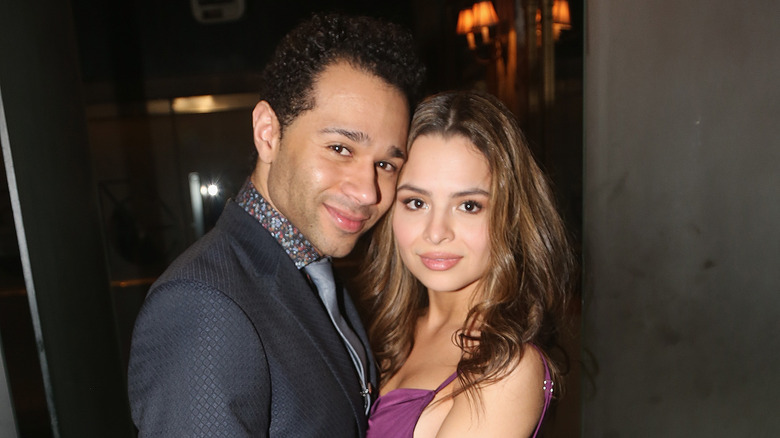 Bruce Glikas/Getty Images
Corbin Bleu got a chance to again combine dancing with movies when he starred in Lifetime's "A Christmas Dance Reunion." It was a reunion for Bleu as well. His onscreen love interest was Monique Coleman, who was one of Bleu's costars in the "High School Musical" franchise. If that was not full circle enough, Bleu had a cameo appearance on the third season of "High School Musical: The Musical: The Series." When speaking to People about the show, he revealed that he genuinely enjoyed being a part of "High School Musical" all those years ago. "I got to actually live in the joy and the magic that is 'High School Musical' again," he stated.
Former "High School Musical" costars Lucas Grabeel and Zac Efron brought back some of that magic when they attended one of Bleu's "Holiday Inn" Broadway shows in 2016. Efron posted a photo of the trio on Instagram and encouraged people to see the show and gave Bleu a standing ovation.
Offscreen, Bleu married his wife Sasha Clements in 2016. The wedding came five years after they first met at a grocery store. Clements posted a video featuring a photo from that day on TikTok in 2022. On a "Live With Kelly" appearance a month after their wedding, Bleu revealed that they both even wrote their own wedding vows.