Ivana Trump's Secret To Parenting Eric, Ivanka, And Donald Jr.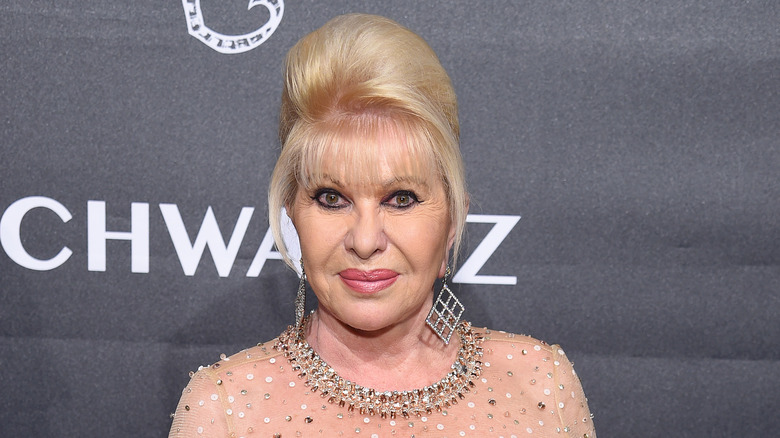 Jamie Mccarthy/Getty Images
We may receive a commission on purchases made from links.
Parenting is a difficult job. Some follow the old-school method of strict discipline, while others opt for a more laid-back approach. For Ivana Trump, the secret to parenting her three children – Donald Jr., Ivanka, and Eric — was in establishing a routine and laying down some ground rules. 
Speaking about raising children with Us Weekly, Trump, who authored a book about her parenting experience titled "Raising Trump," said, "Teach your kids discipline. You have to keep them busy, busy, busy. They go to school, then they have an after school activity, they come home and they do homework." Sticking to a schedule is not only about efficiency, it also means the children would be in "bed by 7.30," according to Trump. 
The former wife of Donald Trump (they were married from 1977-1990) took most of the credit for raising exemplary children. "I believe the credit for raising such great kids belongs to me," she wrote in her book (via Time). "I was in charge of raising our children before our divorce, and I had sole custody of them after the split. I made the decisions about their education, activities, travel, child care, and allowances."
Sports played a big part in the lives of the Trump children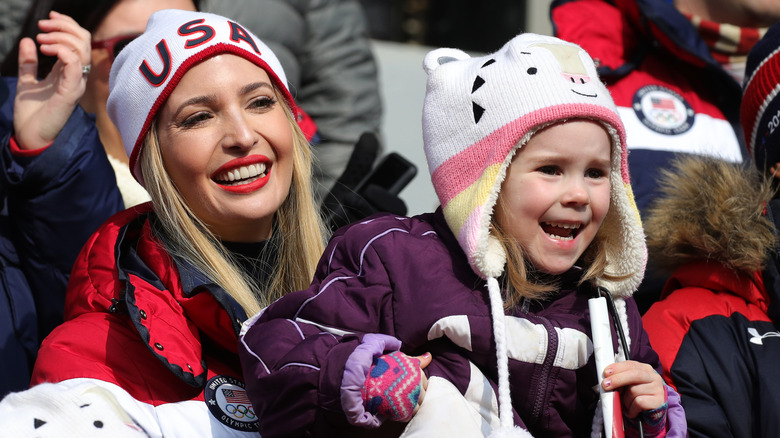 Andreas Rentz/Getty Images
The Czech American businesswoman, socialite, and model wrote about her close bond with her children in her book, which is probably why one of the things Ivana Trump did in her final days was spend time with her family. She died in July 2022, aged 73.
From family Easter egg hunts that turned competitive to club tennis tournaments that got pretty serious, the mother of three shared that instilling a competitive spirit in Donald Jr., Ivanka, and Eric was important to her. She wrote in her book (via The Atlantic), "Is fishing a competitive sport? It is for us." 
Playing sports also teaches children the winning trait of endurance, according to Trump. She wrote, "Playing sports gives you the desire to be the best. If you develop a competitive drive early in life, it'll stay with you forever." And even though this may have meant that she pushed her children a little hard sometimes, for Trump, there was a purpose behind it all. "I had my reasons for pushing them so hard," she said. "If you quit at the first twinge of discomfort, you become weak. By enduring, they learned just how good it feels to push past preconceived limits."
Ivana Trump: 'There's no magic recipe' to raising kids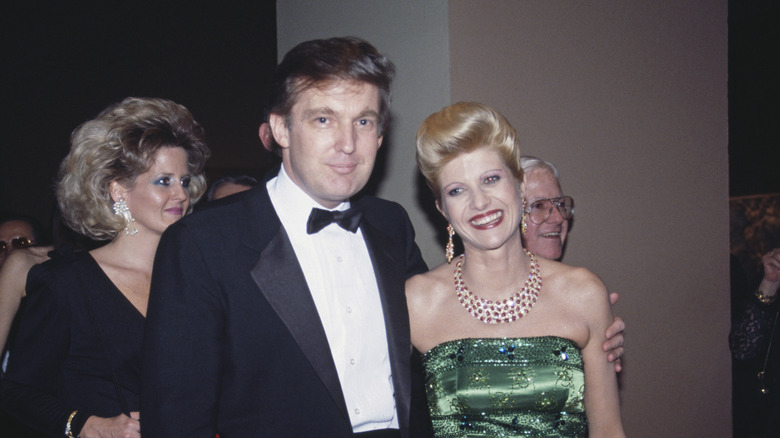 Tom Gates/Getty Images
It's easy to look at offspring who become successful as adults and wonder what the secret behind their upbringing was. After all, Donald Jr. and Eric are executive vice presidents of the Trump Organization and Ivanka's credits include runway model, business executive, key advisor in the Trump administration, author, and mother of three children.
"I'm often asked about the secret to mothering success, and my answer is always the same: there's no magic recipe," wrote Ivana Trump in her book (via Time). "I was strict and demanding but always loving and affectionate ... I always held them accountable for their actions and didn't let them get away with anything. I showed them dignity, diligence, and determination by example, and gave them age-appropriate responsibilities and rules, which they followed without question — or there'd be hell to pay." 
Being children of divorce who were (and still are) constantly in the spotlight, Trump wrote that they could've turned out "the most damaged, druggie, poor little rich kids on the planet." Parenting is about giving children the right tools to navigate life despite its many challenges and it seems Trump has done exactly that. "I raised them right and they turned out fabulous," she wrote.