The Truth About Donald Trump's Ex-Wife, Ivana Trump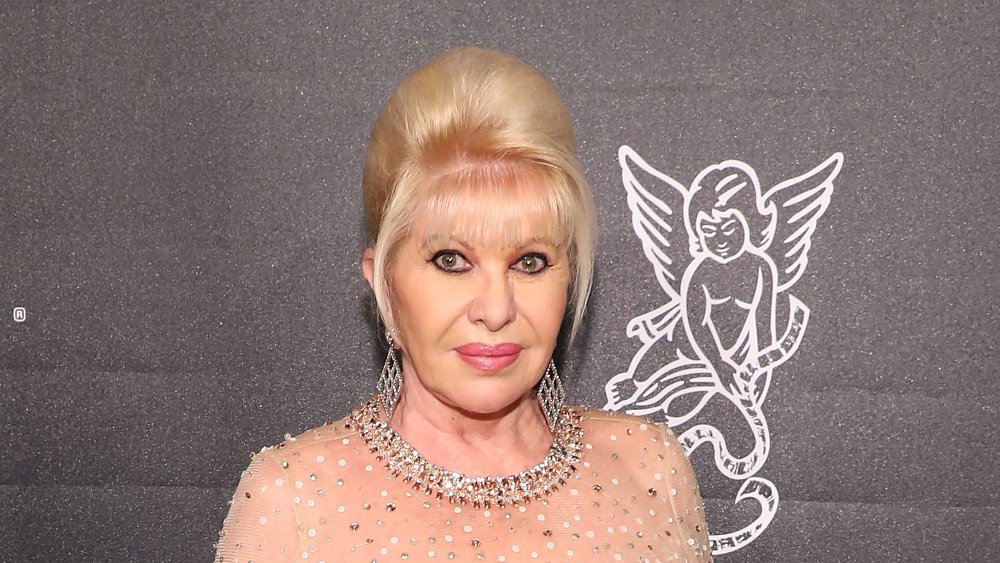 Taylor Hill/Getty Images
Czech Republic native Ivana Trump is President Donald Trump's first wife (via Biography). The now 71-year-old married the then businessman in 1977. They would go on to have a highly-publicized marriage that lasted over a decade, and three children together. But before Ivana Trump was a Trump, she accomplished many impressive things, and many people may not know she was actually a decorated competitive athlete.
Nowadays, Trump is mainly talked about in the context of being the President's ex-wife and the mother of well-known grown children. But there is more to know about Ivana than simply her association with one of the most controversial political figures in modern history.
Ivana Trump before Trump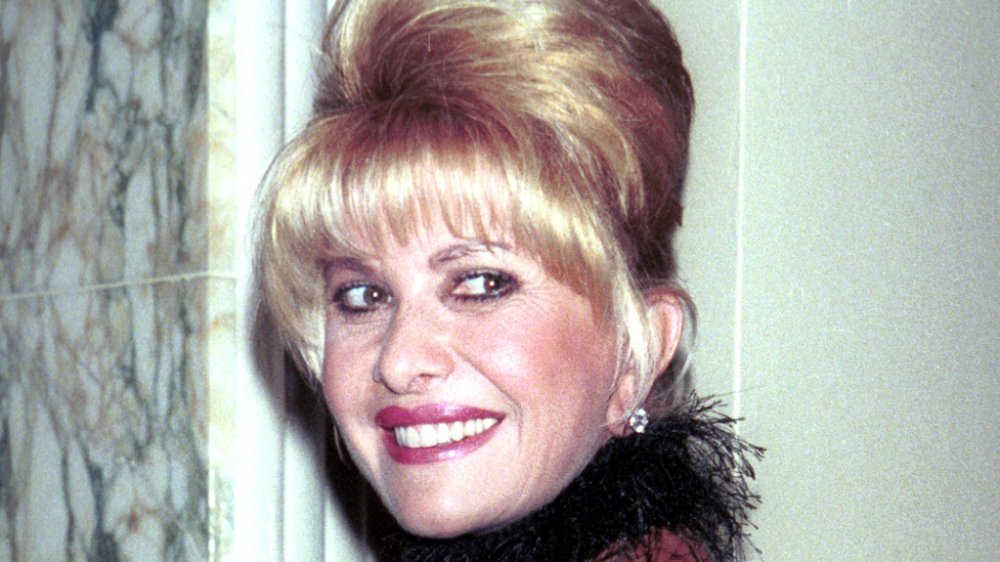 Arnaldo Magnani/Getty Images
Trump, nee Zelnickova, was born to a telephone operator and electrical engineer, per Newsweek, and became a competitive skier in what is now known as Czech Republic as young as six years old. She would go on to compete in the sport through her teenage years and college — she was even, according to her, selected as an alternate to represent her country in the 1972 Olympics. "She was always ambitious," her mother Marie Zelnickova told Newsweek in 2017.
Ivana would marry before becoming a Trump — her first husband was fellow skier Alfred Winklmayr, but their marriage was short lived. After a stint in Canada as a ski instructor, she started modeling and moved to New York City. You can imagine who she would go on to meet upon relocating to the city that never sleeps.
Ivana Trump in the Trump years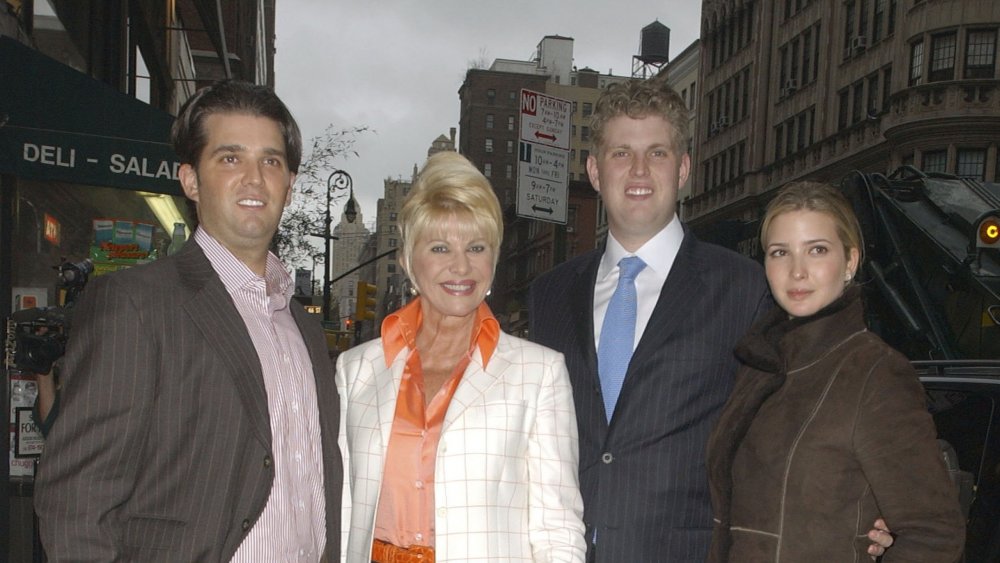 Arnaldo Magnani/Getty Images
Ivana Trump met Donald in New York in 1976, according to Town & Country. A year later, she became Mrs. Donald Trump. Their union would last for 14 years. The couple welcomed three children together: Ivanka, Eric, and Donald Jr., all of whom are today visible members of the President's team. Ivana was also involved in her husband's businesses, as Vice President of interior design for the Trump Organization and president of Trump's Casino and the Plaza Hotel. They also became fixtures on the 1980s society scene.
An alleged affair with Trump's eventual second wife Marla Maples contributed to the end of their marriage in 1990. According to Elite Daily, Ivana received somewhere in the neighborhood of $25 million in the divorce settlement, which included property in Florida, Connecticut, and New York.
Ivana Trump today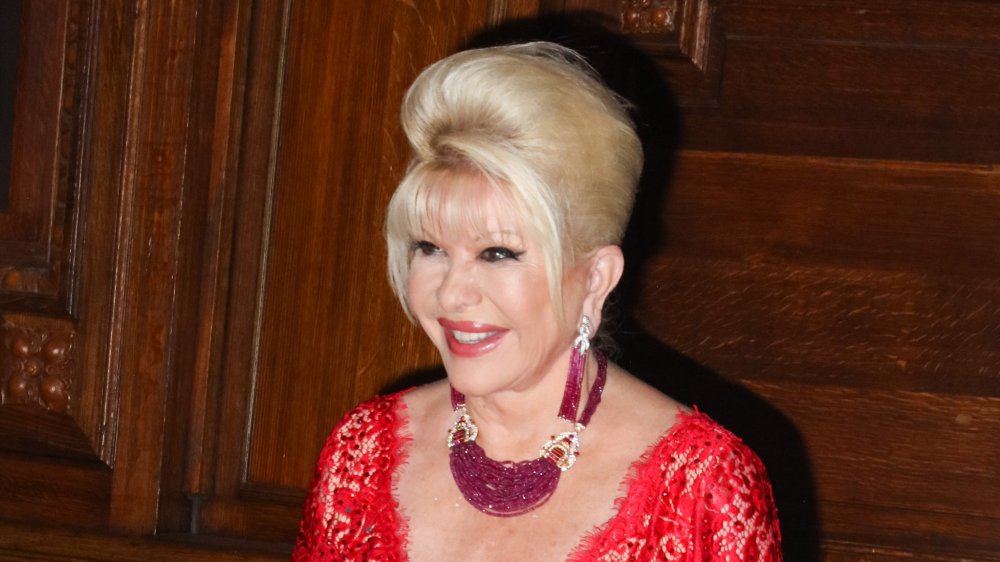 Rebecca Smeyne/Getty Images
According to Newsweek, Ivana Trump's nine grandchildren refer to her as "Glam-ma," a reference to her impressive style and poise even into her 70s. She splits her time among New York, Miami, and Saint-Tropez according to Town & Country. Ivana has written multiple books: For Love Alone, The Best Is Yet to Come: Coping With Divorce and Enjoying Life Again, and Raising Trump. She later married Riccardo Mazzucchelli, and Rossano Rubicondi, but the unions didn't last. Ivana has dabbled in fashion, fragrance, wines, and TV and movie cameos — remember seeing her in The First Wives Club? Her famous line was, "Ladies, you have to be strong and independent, and remember...Don't get mad. Get everything!"
Meanwhile, years after a reportedly-nasty divorce, Town & Country reports Ivana and Donald Trump now enjoy a good relationship. According to Elite Daily, they even talk about once a week.