Chrissy Teigen Was Left 'Spiraling' After DNA Test Told Her She Had A Twin Sister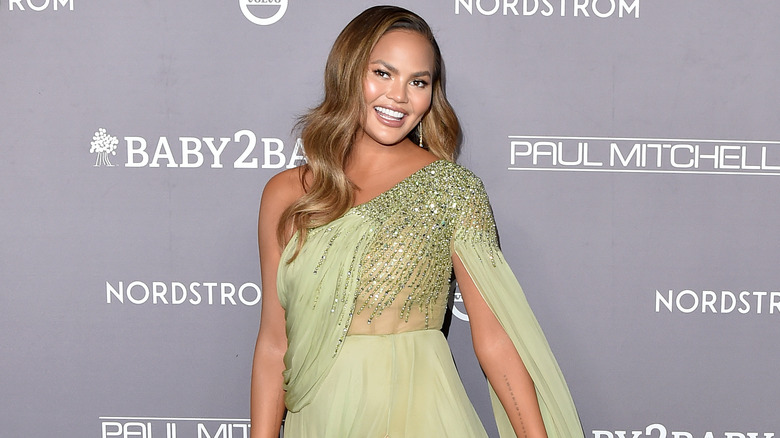 Axelle/bauer-griffin/Getty Images
DNA tests can be an exciting adventure. They help us discover parts of our past and can impact how we relate to the cultures our forefathers came from. They can serve as a catalyst to connecting us with our roots in more meaningful ways, be it by finding and connecting with family members you didn't know about before, researching a region where your ancestors are from, or having in-depth conversations about relatives' experiences.
In some cases, they can present thrilling new details that could possibly upend everything we thought we knew. This can cause us to spiral. It's exactly what happened to model, TV personality, and author Chrissy Teigen when she got the results of her 23andMe DNA test earlier this year. The mother of four was shocked when the test revealed that she had a twin sister. She was convinced this was fact and began trying to make sense of it all.
Searching for answers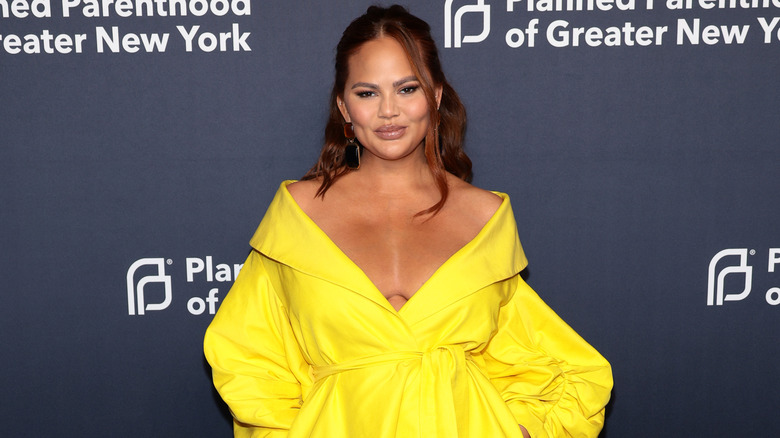 Dimitrios Kambouris/Getty Images
Chrissy Teigen immediately thought about the ways this might have impacted her. Everything from her codependent behavior in relationships to her struggles with addiction could be explained by the loss of a twin. "At this point, I'm making excuses for my whole life," Teigen said on Instagram. "I've always felt something missing." Unfortunately, the test results were incorrect: Teigen did not have a twin sister.
Her family confirmed this, though Teigen was hesitant to believe them. She started off with a phone call to her father asking if was in the delivery room when she was born and if he saw her alleged twin. "He starts laughing and saying, 'No, I was there. There were not two of you.' I'm like, 'Are you sure you were there?'" she continued in her Instagram post.
The puzzling results and her father's answer that contradicted it left Teigen confused. She turned to her older sister to try to sort things out and find the truth of her past.
The journey to the truth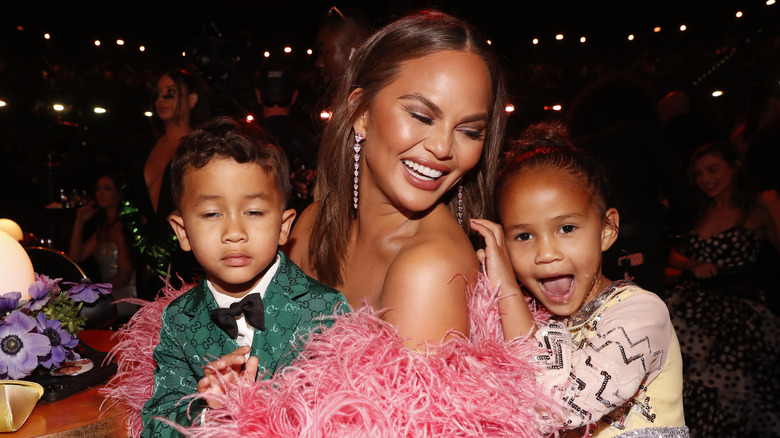 Johnny Nunez/Getty Images
When Chrissy Teigen's half-sister Tina Teigen answered the phone, she gasped after Chrissy explained her predicament. This reaction spurred Chrissy's belief that her identical twin was real and that her father wasn't telling her something. Tina then suggested something that gave Chrissy the next steps to uncovering the truth.
Chrissy was supposed to be featured on the show "Finding Your Roots," and while she took the DNA test, the episode never aired. This reminder helped her realize that she, indeed, did not have a twin. "They had us take DNA tests, and they put it under secret names so the world couldn't tell," Chrissy explained on Instagram. "My identical twin was myself. I was matching myself."
The spiral Chrissy fell into came to an end with this revelation. While she doesn't have a long-lost family member, she's grateful for the family she does have, including her four children and musical husband, John Legend.