This Will & Grace Star Almost Landed The Role Of Ross Geller On Friends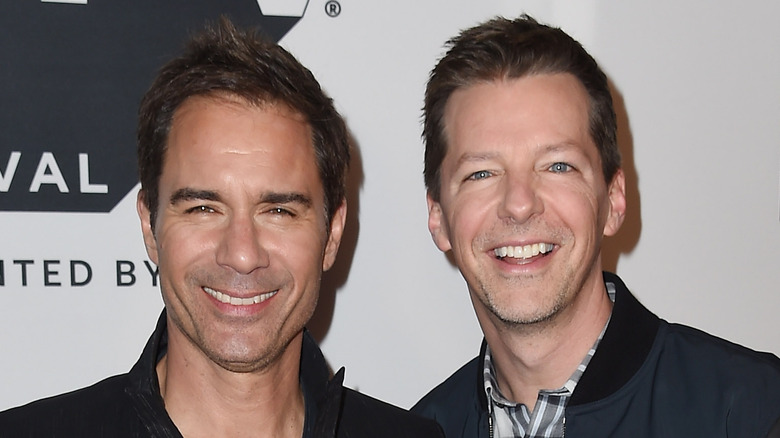 Nicholas Hunt/Getty Images
"Friends" is one of the most iconic shows of all time. The series, which followed a group of six pals living in New York City, helped skyrocket Jennifer Aniston, Courteney Cox, Lisa Kudrow, David Schwimmer, Matt LeBlanc, and Matthew Perry to worldwide super-stardom. However, the cast nearly looked a lot different, with a "Will & Grace" star almost tapped to play the role of nerdy yet loveable scientist Ross Geller.
"Friends" dominated the 90s and early 00s, garnering fans from around the globe. Some of its success can be attributed to the fact that the cast members were all very close off-camera too. "We experienced friendship, family, heartbreak, babies, everything together. We also sort of had a wonderful experience with the world loving us, as well. They connected with us," Aniston said during an event in 2016 (via HuffPost). 
Kudrow added, "We really wanted to connect. I think it was sort of unspoken, but we instinctively felt like we need to be friends and we need to get along." While it's hard to imagine anyone else playing any of the main roles on "Friends," it nearly happened when Eric McCormack of "Will & Grace" fame auditioned for the role of Ross, which of course ultimately went to Schwimmer.
Eric McCormack auditioned for the role of Ross Geller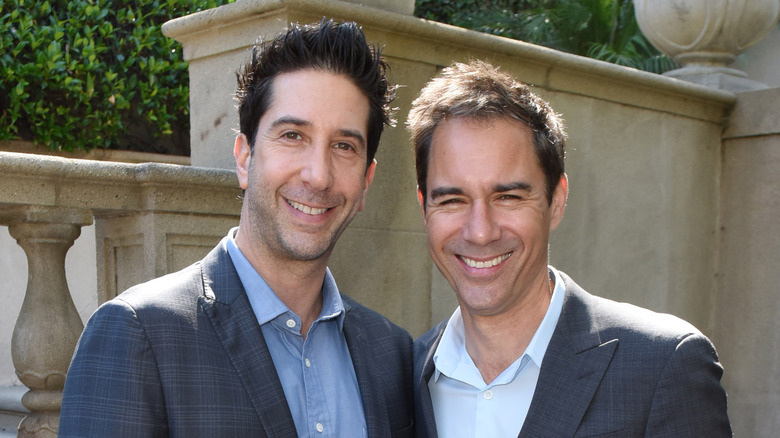 Vivien Killilea/Getty Images
Although Eric McCormack is best known for portraying Will Truman on "Will & Grace," he initially tried to win the part of Ross Geller on "Friends." The actor recounted the story of how he auditioned for the show in 2018, acknowledging to Access Hollywood that it simply wasn't meant to be. "I got a couple of auditions in," he said (via E! News). "I got to the studio level and I didn't make it past."
Years later, McCormack spoke with TV icon James Burrows, who directed the initial episodes of "Friends," and informed him that he nearly landed the role of Ross. However, Burrows didn't quite see it that way. "I said, 'Y'know Jimmy, I came pretty close on the Ross role.' Jim says, 'Honey, you were wasting your time; they wrote the part for Schwimmer!'" McCormack recalled.
During the 2021 "Friends" reunion, David Crane, one of the creators of the show, confirmed that they had their hearts set on Schwimmer playing the role all along. However, "He'd had a miserable experience on another show so he moved back to Chicago to just do theatre. We had to beg him and beseech him and say we wrote the part for him! We assured him this was going to be different from his other experience," Crane said, per the Daily Mail.
Many famous faces were in consideration for roles on Friends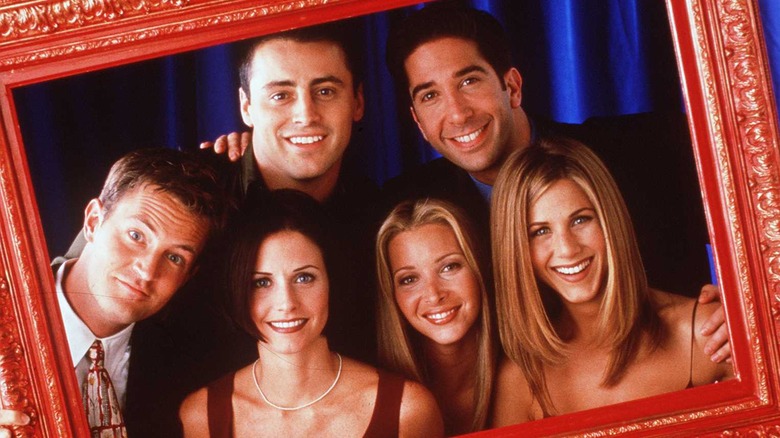 Getty Images/Getty Images
Although Eric McCormack didn't land the role of Ross on "Friends," he was a hit as Will Truman on "Will & Grace." The show ran for 8 seasons before calling it quits in 2005. However, the original cast returned years later for a revival, which lasted three more seasons on NBC. McCormack proved to be the perfect Will, while David Schwimmer was obviously the right choice to play Ross. Of course, plenty of other famous people almost landed roles on "Friends" before the final cast was put into place.
Tiffani Thiessen, Jane Krakowski, Lisa Whelchel, and Tea Leoni were all considered for Aniston's role of Rachel Green. Meanwhile, Leah Remini, Janeane Garofalo, and Nancy McKeon were all in talks for the part of Monica Geller, which ultimately went to Courteney Cox. Mitchell Whitfield also tried his hand at the role of Ross, while Jon Favreau, Craig Bierko, and Jon Cryer could have played Matthew Perry's breakout role as Chandler Bing. 
Vince Vaughn and Hank Azaria both tried to land Matt LeBlanc's part of Joey Tribbiani, while Jane Lynch and Ellen DeGeneres were considered for the part of Phoebe Buffay, which went to Lisa Kudrow. Despite all of the what-ifs, McCormack and Schwimmer landed where they were meant to be. They even got to work together when Schwimmer guest starred on "Will & Grace," bringing the entire situation full circle for the two actors.