What We Know About Jennifer Lopez' Friendship With Leah Remini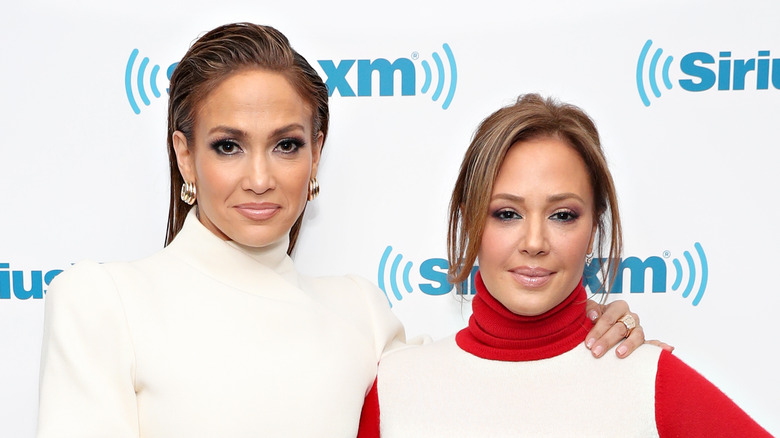 Cindy Ord/Getty Images
When it comes to Hollywood besties, there are so many great duos. Stars like Nicole Kidman and Naomi Watts, Ben Affleck and Matt Damon, Cameron Diaz and Drew Barrymore, Taylor Swift and Selena Gomez, Oprah Winfrey and Gayle King, and Courteney Cox and Jennifer Aniston have all been each other's closest friends over the years. Of course, when compiling a list of the best celebrity buddies, you can't forget Jennifer Lopez and Leah Remini, who have been friends for many years.
Lopez and Remini were introduced through Marc Anthony. In 2018, Remini revealed that Anthony brought the two women together after he began dating Lopez (via Entertainment Tonight). Eventually, the duo even worked together and portrayed best friends in the movie "Second Act." "Maya and Joan's relationship was so much like my and Leah's relationship," Lopez said of the film's characters during an interview with Andy Cohen on "Watch What Happens Live," per Us Weekly.
"So we begged her to do it. We were like, 'If she does it, I know that it would be something special.' Because the relationship that Maya and Joan have is very special, and the relationship that we have is very special," she added. "I knew that if we could capture our real honesty, our real love, our real humor, then that would be something really entertaining and fun for everybody to see," she added.
Jennifer Lopez and Leah Remini understand each other's lives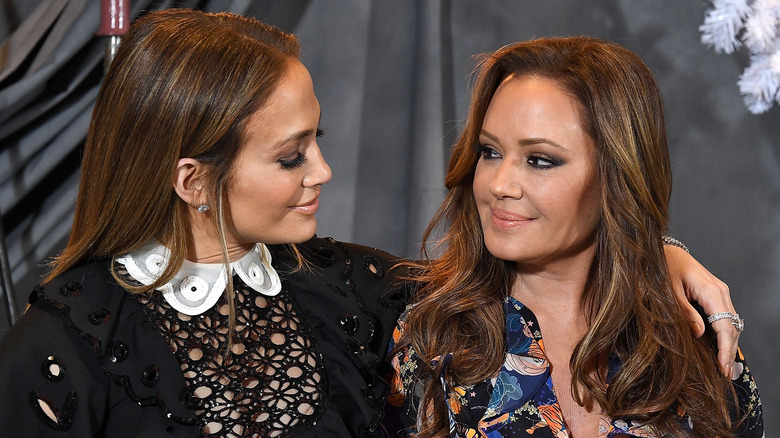 Steve Granitz/Getty Images
During an appearance on "The View," Jennifer Lopez and Leah Remini opened up about the strong bond of friendship that they have, comparing it to a sisterhood of sorts. "We're very close like sisters are, but in a different way that sisters are," Remini said. Lopez agreed, adding, "We understand each other's lives. We have similar lives, and similar careers, and we understand nuances that other people don't understand, so that also bonded us."
Of course, as mothers, the actors have also ensured that their families get in on the fun as well. According to People Magazine, Lopez and Remini's children are close friends and the "King of Queens" star even publicly revealed she wanted to be considered for the role of godmother to the singer's twins Max and Emme, whom she shares with Marc Anthony.
In addition to their roles as mothers and entertainers, Lopez and Remini also share a love of cooking, which they've documented on social media. However, during their interview on "Watch What Happens Live," Lopez admitted that Remini's lasagna tends to be too salty for her at times. Meanwhile, Remini says that Lopez's recipes are always stellar.
Leah Remini doesn't like being asked about Jennifer Lopez' personal life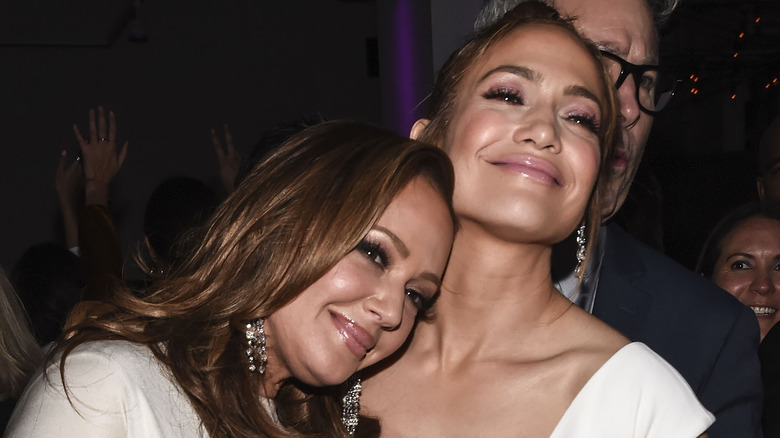 Daniel Zuchnik/Getty Images
In 2022, rumors began to circulate that Leah Remini and Jennifer Lopez may not be as close as they once were. The speculation surfaced after it was revealed that Remini didn't attend Lopez's wedding to Ben Affleck in Georgia. However, TMZ revealed that there was no friendship rift between the besties. Instead, Remini was simply busy spending time with her daughter Sofia and helping her get ready to move to college. An insider told the outlet that Remini was invited to the nuptials but chose to spend that time with her family instead.
Meanwhile, Remini did speak out about Lopez's wedding, revealing that she doesn't like to be asked about her pal's personal life. "Not because I don't love talking about my friend, but I feel a lot of times it's for gossip purposes," the "Saved By The Bell" alum explained during an interview with "Today." "Especially if I am trying to talk about something that is important, like our podcast, or exposing the abuses that we're talking about in Scientology and the victims of Scientology and somebody asks me about Jennifer's wedding. I just find it utterly annoying."
It seems that Remini and Lopez have built a solid friendship over the years, and they won't let Hollywood come between them.